Top Cannabis Stocks As August Begins
Are the best marijuana stocks a buy in August? As August arrives, the general market is still showing strength, and the cannabis industry has also seen growth. US cannabis companies are one area that is best positioned to expand over the next five years. The leading cannabis companies in terms of revenue all operate in the US at the moment. These businesses may emerge as the market's dominant players once they surpass the benchmark of $1 billion in annual revenue.
With some of the largest US firms reporting higher-than-expected results for the second quarter this week, the market began to rise sharply. The federal cannabis policy debate in Congress is also slated to begin in August. Since the beginning of July, the market value of cannabis stock prices has considerably increased after reaching new lows.
The cannabis sector is expected to grow by more than doubling in size over the next few years, with potential for long-term profits. US cannabis stocks may experience tremendous momentum and investor interest if they can trade on major US stock exchanges. Let's examine the top two US marijuana stocks to keep an eye on in August.
[Read More] 2 Marijuana Stocks To Watch First Week Of August
Best US Marijuana Stocks For August Watchlist
Green Thumb Industries Inc. (OTC: GTBIF)
Curaleaf Holdings, Inc. (OTC: CURLF)
Green Thumb Industries Inc.
A significant player in the US cannabis consumer packaged goods (CPG) market is Green Thumb Industries Inc. There are now 77 Green Thumb establishments spread throughout 15 states. 111 retail licenses are now held by GTI, and more are anticipated in the future. In 2021, GTI established Cookies on the Las Vegas Strip as part of a unique partnership with the privately held Cookies Brand. After successfully acquiring Dharma Pharmaceuticals, Green Thumb has announced the opening of its cannabis business in Virginia. The business entered the Minnesota market by acquiring Leafline Industries. The business inaugurated its 77th Rise facility in April.

According to GTI, sales for the first quarter were $243 million, a 25% increase over the same period in 2021. The company now has a net income of $29 million, or $0.12 per basic diluted share, for the most recent quarter, following nine straight quarters of positive GAAP net income. Additionally, it recorded adjusted EBITDA of $67 million, or 28% of revenue. This is notable because GTI announced first-quarter 2022 revenues of $55 million, the eleventh straight quarter of positive cash flow for the business. The company also finished the quarter with $175 million in cash. On August 3rd, immediately following the end of the market, GTI will announce its results for the second quarter of 2022.
On August 1st, GTBIF shares finished at $9.20, up 15.43% in the last month of trading. Currently, the stock has a 52-week price range of $7.72-$33.35 and is down 58.48% year to date.  According to analysts at Tip Ranks GTBIF stocks has a 12-month average price target of $31.08 per share. In this case, this would represent an increase of 237.83% from its last trading price of $9.20.
[Read More] Best Cannabis Stocks To Buy Long Term? 2 To Watch Before August
Curaleaf Holdings, Inc.
Curaleaf Holdings, Inc., a multi-state cannabis merchant with 137 retail locations in the United States, manufactures packaged cannabis products. A completely owned subsidiary of Curaleaf International, Adven GmbH, is now marketing medical marijuana goods in Germany. One of the most well-known brands in the country is Curaleaf's Select. To grow into three more states, Curaleaf acquired Tryke Companies in November. Utah, Nevada, and Arizona are currently included in the company's portfolio of holdings. To end July, the business established its 51st location in Florida. According to Curaleaf, Matt Darin took over as CEO in May.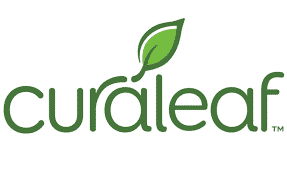 Revenue for the first quarter of 2022 was $313 million, up 20% over the same period the year before, according to the company's results report from May. Additionally, in the first quarter of 2022, adjusted EBITDA was $73 million and cash flow from operations was $57.4 million. Los Suenos Farms can currently grow 4.4 million square kilometers of land in total. In June, the business opened its 17th location and launched its Fab 5 Freddy B Noble cannabis brand in New Jersey. The company is anticipated to release its 2022 second quarter financial results on August 8 following the market close.
On August 1st CURLF shares closed at $5.41, down 7.16% in the past five days of trading. The stock is currently trading in a 52-week range of $4.79-$12.85 and is down 39.44% year to date. According to analysts at Tip Ranks CURLF stock has a 12-month average price target of $11.57 per share. In this case, this would represent an upside of 113.67% from its last trading price of $5.41.
[Read More] 2 Marijuana Stocks To Buy Today?
Understanding Cannabis Stock Volatility in 2022
Before investing in a company, you should always do your own research. Reviewing the financial statements and press releases of the company may be the most effective way to decide which ones are the best to invest in. These could be the best marijuana stocks to buy now in August as the cannabis industry continues to develop.
---
MAPH Enterprises, LLC | (305) 414-0128 | 1501 Venera Ave, Coral Gables, FL 33146 | new@marijuanastocks.com