Top Ancillary Marijuana Stocks And Medical Cannabis
Many of the best marijuana stocks to buy have seen extremely high market volatility in July. As Schumer continues to fight for cannabis reform in Congress, cannabis stocks have started to gain momentum after hitting fresh lows in July. Ancillary marijuana stocks and medical cannabis equities are among the sectors that experienced large drops. Generally speaking, these businesses have established themselves as top US businesses in their specialized industries.
For those who don't know, ancillary cannabis companies are organizations that support the cannabis industry without really working with the plant. In general, many different businesses support the cannabis sector. Throughout the first half of 2022, the value of a number of cannabis-related stocks with Nasdaq listings significantly decreased. This year, taking positions at considerably lower price points may be made possible by these decreases. Despite the fact that many analysts believe the US is already in a recession, the market appears to be looking for a bottom and trying to start recovering.
In general, long-term investors have a hard time finding excellent marijuana stocks that also pay a dividend. These cannabis-related stocks have produced impressive returns for investors in prior years. Before August officially starts, you should add these ancillary marijuana stocks to your list as we approach what appears to be an overall market rebound.
[Read More] Top Cannabis Stocks To Watch Before The Start of August
Marijuana Stocks For Your August Watchlist Right Now
The Scotts Miracle-Gro Company (NASDAQ: SMG)
AbbVie Inc. (NASDAQ: ABBV)
The Scotts Miracle-Gro Company
The world's largest manufacturer of name-brand consumer lawn and garden products, Scotts Miracle-Gro, has entered the cannabis market. The company's fully owned subsidiary Hawthorne Gardening offers hydroponic tools, lights, and nutrients for growing cannabis. Scotts introduced Luxx Lighting and True Liberty Bags to the Hawthorne portfolio in January. The purchase will strengthen Hawthorne's lighting portfolio, which is already competitive. Although Hawthorne's sales have decreased, the company hasn't altered its full-year forecast.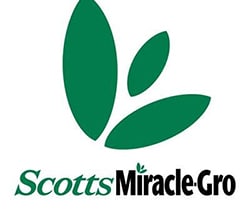 Scotts reported record consumer sales for the first half of 2022 in May, blaming the increase in demand for lawn and gardening supplies. For the three months ended April 2, 2022, GAAP earnings from continuing operations were $4.94 per diluted share, down from $5.44 per diluted share the previous year. Compared to the prior year, non-GAAP adjusted diluted profits per share dropped from $5.64 to $5.03. Sales for the second quarter of the fiscal year came in at $1.68 billion, down 8% from $1.83 billion in the same period last year.
The US consumer market's sales grew marginally to $1.38 billion. Sales in the Hawthorne category fell by 44% to $202.6 million. In June, Scotts updated its estimate for adjusted profits per share for the upcoming fiscal year to range from $4.50 to $5. For the fiscal year ending September 30, 2022, Hawthorne sales are predicted to decline by 40–45 percent.
SMG Stock Performance
SMG stock closed at $84.56 on July 27th up 1.99% in the last month. Currently, the stock has a 52-week price range of $72.58-$182.27 and is down 47.44% year to date. According to analysts at CNN Business SMG stock has a 12-month price target of $94 per share. This forecast represents an increase of 11.20% from its last trading price of $84.56.
[Read More] Chuck Schumer Has Finally Revealed His Long Awaited Marijuana Reform Bill
AbbVie Inc.
AbbVie Inc. keeps developing innovative drugs to address global health problems. The company has developed into one of the largest publicly listed medical businesses by market capitalization by focusing on the pharmaceutical industry. Medical solutions from AbbVie are offered in the fields of immunology, cancer, neurology, eye care, virology, women's health, and gastroenterology. One of the first cannabis therapies to receive FDA approval, Marinol is a cannabinoid-based drug that was added to the AbbVie product line.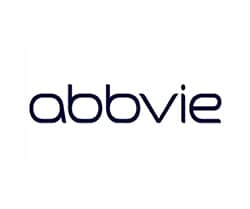 The first quarter of 2022 for AbbVie had a range of results. Even though adjusted earnings fell by 8 cents because of accounting constraints, adjusted earnings rose by more than 9 percent to $3.16 per share, exceeding projections by 2 cents. On a strictly reported basis, however, revenues increased just 4.1 percent to $13.54 billion, falling short of expectations. On a GAAP basis, the business reported first-quarter diluted EPS of $2.51, an increase of 26.1 percent, and adjusted diluted EPS of $3.16, an increase of 9.3 percent, in April.
The company has now announced net sales of $13.538 billion for the first quarter, an increase of 5.4 percent operationally and 4.1 percent on a reported basis. AbbVie revised its adjusted diluted EPS projection range for 2022, which now includes a $0.08 per share negative effect, from $14.00 to $14.20 to $13.92 to $14.12. On February 17th, AbbVie declared a quarterly dividend of $1.41 per share. The company reports Q2 2022 earnings on July 29th.
ABBV Stock Performance
ABBV stock closed on June 3rd at $151.15 down 1.30% in the last month. The stock has a 52-week price range of $105.56-$175.91 and is up 11.63% year to date. According to analysts at CNN Business ABBV stock has a 12-month average price target of $160 per share. Currently, this would represent an increase of 5.92% from its last trading price of $151.06.
[Read More] Best Marijuana Stocks To Buy Now? 2 Canadian Penny Stocks To Watch
Investing In Cannabis Long Term In 2022
An excellent option for novice investors looking to make long-term investments in the cannabis sector might be ancillary cannabis stocks. Before investing in a company, you should always do your own research. Examining a company's financial records and press releases may help determine which ones are the best investments. If you want to make long-term investments, these could be the marijuana stocks to watch right now in July.
---
MAPH Enterprises, LLC | (305) 414-0128 | 1501 Venera Ave, Coral Gables, FL 33146 | new@marijuanastocks.com