Top Cannabis Stocks In The Canadian Sector
Before August 2022, do you intend to make an investment in marijuana stocks? To take advantage of price swings brought on by the present market volatility, many cannabis investors are actively trading top cannabis penny stocks. Any stock traded for less than $5 is referred to as a penny stock. In order to obtain a short-term competitive edge, active traders typically take advantage of the large price volatility in these marijuana stocks. With marijuana penny stocks, many investors actively employ day trading and swing trading strategies to lock in profits.
The stock market will bottom out in the second or third quarter of 2022, according to several analysts at the moment. This may also be a sign that, like the rest of the market, the cannabis sector is about to see another downturn. But in August, the Senate could vote in favor of legalizing marijuana. Chuck Schumer formally introduced his federal marijuana legalization measure and could push it through in August.
Prior attempts to pass federal cannabis law were supported by the cannabis business, and there could be some progress in the coming months. Some cannabis investors are depending on short-term investing tactics to generate money this year since many cannabis investors are hesitant to make long-term investments in the current market. Let's take a look at the top two penny stocks this week for short-term trading.
[Read More] 2 Pot Stocks For Your 2022 Investment Portfolio
Marijuana Penny Stocks For August 2022
Village Farms International, Inc. (NASDAQ: VFF)
Sundial Growers Inc. (NASDAQ: SNDL)
Village Farms International, Inc.
Village Farms International, Inc. and its affiliates develop, sell, and distribute greenhouse-grown tomatoes, bell peppers, and cucumbers throughout North America. Additionally, the business includes cannabis and CBD activities in the US and Canada. One of the largest cannabis companies in North America is Pure Sunfarms, a fully owned subsidiary of Village Farms. A delta 2 greenhouse with a cannabis production license has been granted to Pure Sunfarms, doubling its capacity for output. The website www.villagefarms.com and the new brand identity for Village Farms were revealed last year.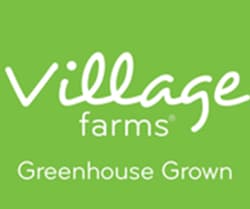 According to the information given in May, consolidated sales rose by 34% year over year to $70.2 million from $52.4 million during the first quarter of 2022. The company reported a consolidated net loss of $6.5 million, or a negative $0.07 per share, as opposed to a loss of $7.4 million, or $0.10 per share, the previous year. Additionally, the adjusted EBITDA for the entire company was $6.1 million ($0.4 million) lower than the higher adjusted EBITDA. The net sales for the overall cannabis sector surged by 65 percent annually to $28.8 million, or 41% of Village Farms' total revenue.
Significantly, the adjusted EBITDA for the whole cannabis segment rose over the previous year by 9% to $2.7 million. Pure Sunfarms was granted EU GMP certification on March 9th, enabling the business to export cannabis goods to European markets. Pure Sunfarms and NOYA will also import Cookie's cannabis concentrates into Canada.
VFF Stock Performance
VFF stock closed at $2.77 on July 25th   down 17.31% in the last five trading days. Currently, the stock has a 52-week price range of $2.517-$10.20 and is down 56.85% year to date. According to analysts at CNN Business VFF stock has a 12-month median price target of $6.65 per share. In this case, this would represent an upside of 140.94% from its last trading price of $2.77.
[Read More] Best Canadian Marijuana Stocks To Buy Right Now? 3 For Your August List
Sundial Growers Inc.
Sundial Growers Inc. is a Canadian company that grows and distributes adult-use marijuana. The business now produces and sells inhalable goods including flower, pre-rolls, and vapes. Under the Top Leaf brand, Sundial has introduced the first Canadian Caviar cone. The Forbidden Lemon Caviar Cones will be the first caviar cone product to reach the Canadian market, according to the business. Sundial's specialized innovation pipeline for premium inhalables in the Canadian cannabis industry has grown as a result of this announcement. Sundial acquired Alcanna, the biggest privately owned booze retailer in Canada.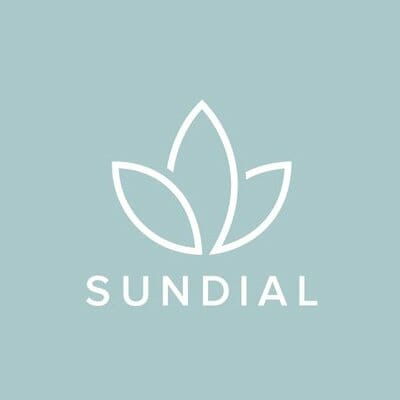 In May, Sundial announced its financial results for the first quarter of 2022. According to these figures, net sales came to $17.6 million, which included the proceeds from the Alcanna deal for a single day. If the deal had happened on January 1, Alcanna and Sundial's first-quarter 2022 sales of $162.5 million with a gross margin of $36.3 million and theirs would have been combined. Sundial's gross margin increased from a $3.5 million loss in the prior quarter to $3.4 million in Q1 2022. The business lost $38 million in Q1 2022 as opposed to $134.4 million the quarter before.
SNDL Stock Performance
SNDL stock closed at $0.2974 on July 25th down 15.68% in the past five trading days. The stock has a 52-week price range of $0.29-$0.96 and is down 48.57% year to date. According to analysts at CNN Business SNDL stock has a 12-month consensus price target of $0.50 per share. In this case, this would represent an increase of 67.20% from its last trading price of $0.3369.
[Read More] Top Marijuana Stocks Before August 2022? 3 For Your Watchlist Next Week
Making The Best Investments in Top Pot Stocks In August
Starting long-term investments might be difficult for investors due to the current market volatility. Canadian LPs can be a better option for short-term investments due to their considerable price volatility. To identify the top performers, conduct your own study on a company and examine earnings and press releases. Many short-term traders also make use of technical indicators and chart patterns to improve their chances of closing profitable trades. These could be some of the top Canadian cannabis stocks on your watchlist in August.
---
MAPH Enterprises, LLC | (305) 414-0128 | 1501 Venera Ave, Coral Gables, FL 33146 | new@marijuanastocks.com