Best Marijuana Stocks For The Second Half Of 2022
Are you currently looking for the top marijuana stocks? The bulk of the cannabis industry saw fresh lows in July. As July draws to a close, the market as a whole and the price of marijuana stocks both exhibited signs of growth. The top cannabis stocks still have promise, even though this rebound might be followed by more dips once the results for the second quarter earnings are announced. Over the previous month, some have, on average, experienced significant percentage gains.
The marijuana industry gained from Chuck Schumer's existing federal marijuana legalization proposal. The cannabis business backed previous efforts to enact federal cannabis law, and further developments may be made. Since many cannabis investors are afraid to make long-term investments in the present market, some cannabis investors are relying on short-term investing strategies to earn money this year.
A recession has already begun, according to several analysts who have recently changed their opinions. This would suggest that the recovery of the market as a whole may happen sooner than expected in this case. As the cannabis market begins to trend upward, let's look at 2 of the top marijuana stocks to add to your watchlist as we head into August.
[Read More] Top Marijuana Stocks To Buy Right Now? 2 Giving Cannabis Online Presence
Marijuana Stocks For Your Watchlist Before August
GrowGeneration Corp. (NASDAQ: GRWG)
Agrify Corporation (NASDAQ: AGFY)
GrowGeneration Corporation
GrowGeneration Corp. is well-known for operating and providing supplies to hydroponic and organic growing facilities in the US. The business offers a variety of organics, lighting, and hydroponic tools for cannabis farmers. In the US, GrowGen now owns and operates 64 organic garden stores. Since the establishment of GrowGeneration.com, the company has focused on growing its online presence. With over 10,000 products ranging from nutrition to lighting technology, the website has developed into a one-stop e-commerce destination. The company plans to establish more than 100 facilities around the US during the next five years. The business built the biggest hydroponic garden facility in Los Angeles County during the third quarter of 2021.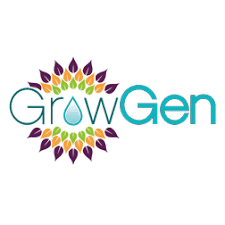 GrowGen's net sales for the first quarter of 2022 fell to $81.8 million as a result of weaker industry demand, according to the company's May reports. Additionally, third-quarter comparable store sales decreased 35.5 percent. A net loss of $5.2 million, or a loss of $0.09 per share, was the outcome for the quarter. Overall adjusted EBITDA loss for the business was $0.7 million. GrowGeneration debuted Drip Hydro in May, a line of liquid fertilizer mixtures designed for commercial planters. Prior to being decreased to $340 to $400 million, the revenue projections for 2022 were $415 to $445 million. In June, the company secured contracts to expand GrowGen into Virginia and Missouri, and it also opened a new location in Mississippi. The company will announce its 2022 second quarter financial results on August 4 following the market close.
GRWG Stock Performance
On July 25th, the shares of GRWG finished at $4.84, up 15,79% in the last month. GRWG stock is down 62.91% year to date, with a 52-week price range of $3.42-$44.00. According to CNN Business analysts, GRWG stock has a 12-month median price target of $6.25 per share. This would forecast a 29.40 percent increase over the last transaction price of $4.84.
[Read More] Top Marijuana Stocks To Buy With Dividends? 2 Cannabis REITs To Watch Now
Agrify Corporation
Agrify Corporation, a US-based business, offers precision equipment and software for the indoor farming sector. Integrated grow racks, LED grow lights, and vertical farming systems are the company's current product offerings. Companies can operate with the greatest levels of consistency, efficiency, and quality at the most competitive costs thanks to Agrify's cutting-edge software and technology solutions. The company's services include consulting, engineering, and construction. Precision Extraction Solutions and Cascade Sciences, two renowned manufacturers of cannabis and hemp extraction, post-processing, and testing instruments and solutions, were recently acquired by the business. The business announced its entrance into the Arizona cannabis industry in October thanks to a connection with Olive El Mirage. Lab Society, a pioneer in cannabis extraction, distillation, and solvent separation solutions with a $10 million annual turnover, was bought by the company in February.

On May 11, Agrify released first quarter 2022 results, showing a $26 million revenue increase over the same time the previous year. In addition, first-quarter contract backlogs increased by $77 million. Additionally, important gross profit for the first quarter was $4.2 million, or 16% of sales. The company's net loss for the first quarter was $8.9 million, or $0.36 per diluted share. Adjusted EBITDA lost $6.1 million in Q1 2022 as opposed to $4.2 million in Q1 2021. The whole Agrify product range, which consists of 72 VFUs running Agrify InsightsTM software, solventless extraction, hydrocarbon extraction, and ice water hash cleaning solutions, will be provided to Michigan's Boone Labs as part of a $2 million agreement, according to a report on May 10 by Agrify.
AGFY Stock Performance
AGFY stock closed on July 25th at $1.51 down 32.59% for the last month of trading. The stock has a price range of $1.43-$35.94 and is down 83.59% year to date. According to analysts at CNN Business AGFY stock has a 12-month average price target of $11.00 per share. In this case, this would be an increase of 618.95% from its last trading level of $1.51.
[Read More] Are US Marijuana Stocks A Buy Before August 2022?
Investing In Pot Stocks For 2022 Gains
Keep an eye on the biggest US marijuana stock prices because they have dropped significantly in the first half of 2022. By examining a company's financial statements and news announcements, you may decide whether stocks are suitable for your trading strategy and portfolio. If you have the skills to interpret technical indicators and chart patterns, you may be able to make better trading decisions. In August, active traders may benefit from the cannabis market's present uncertainty.
---
MAPH Enterprises, LLC | (305) 414-0128 | 1501 Venera Ave, Coral Gables, FL 33146 | new@marijuanastocks.com