Best Cannabis Stocks For Investing Long Term
Do you want to invest in the top marijuana stocks for the long term? In general, finding long-term investments with consistency may be challenging. Given the market volatility associated with the best cannabis stocks to watch right now, holding long-term could be difficult. Over the long term, cannabis REITs have been among the marijuana stock market's top performers. Some could be gearing up for another run given their strong investor returns over the past five years.
In recent years, cannabis real estate investment trusts have been among the best-performing marijuana equities.  One reason is that a lot of marijuana REITs give shareholders dividends, which are still hard to come by with cannabis stocks. These top marijuana stocks have drawn interest from a number of institutional investors and private equity companies as a result.
As Congress continues to push for federal cannabis legislation, there may be a turning point for the cannabis industry in the coming months. Additionally, it is anticipated that over the next five years, the cannabis market would more than double in size, supporting the sustained growth of marijuana REITs. Let's look at three of the top cannabis stocks for your long-term portfolio right now if you're an investor seeking long-term holdings in the industry.
[Read More] Are US Marijuana Stocks A Buy Before August 2022?
Marijuana REITs For Long-Term Cannabis Investors
Innovative Industrial Properties, Inc. (NYSE: IIPR)
Power REIT (NYSE: PW)
Innovative Industrial Properties, Inc.
A marijuana REIT that focuses on the legalized cannabis market in the US is called Innovative Industrial Properties, Inc. Currently, the business has 7.7 million square feet of rentable space, and it plans to add another 2.5 million square feet soon. Most of these structures are fully leased, with an average lease term of 16.4 years. The company now has 111 properties distributed throughout 19 states. IIP has committed $2.4 billion as of April for property renovations, plus an additional $227.1 million in expected tenant payments. IIP anticipates a considerable increase in its lease portfolio in 2022 while continuing to purchase properties, mostly in Pennsylvania and Massachusetts.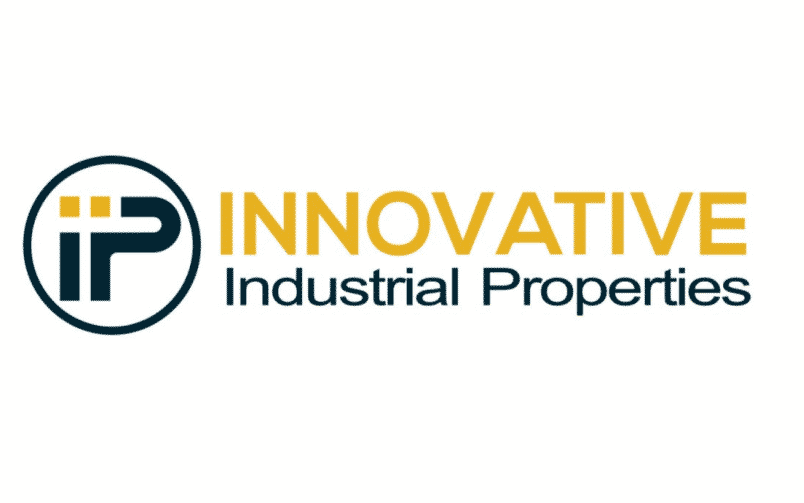 The company reported total revenues of $64.5 million for the first quarter of 2021, an increase of 50% over the prior quarter. Additionally, reported net income for the first quarter of 2022 was $34.7 million, or $1.32 per diluted share, and was attributable to common stockholders. A quarterly dividend of $1.75 per common share was announced by the firm on April 14, 2022, an increase of 17% from Q4 2021. This corresponds to a dividend per share of $7.00 per year. In addition, between January 1 and May 4 of this year, IIP bought six properties and performed five lease amendments to enhance other properties. IIP announced a normal quarterly dividend of $0.5625 per share on June 15th. At a location in Pennsylvania, the business increased its real estate partnership with Green Thumb Industries. IIP's overall investment in the 300,000-square-foot facility is $94.6 million.
IIPR Stock Performance
On June 17th, IIPR stock closed at $93.46 and is down 17.81% in the past month. The stock is currently trading in a 52-week price range of $88.38-$288.02, down 66.13% year to date. IIPR stock has a 12-month median price target of $190 per share, according to CNN Business analysts. In this forecast, this would be a 104.06% increase over the previous trade price of $93.46.
[Read More] 2 Marijuana Stocks To Keep On Watch 3rd Week Of July
Power REIT (PW)
Trust for investing in real estate Power REIT's primary objective is to invest in long-term assets with superior risk-adjusted returns. Power REIT is currently expanding the number of greenhouses and processing units in its portfolio of CEA properties. The leases for the buildings have been taken over by tenants who have been given the authorization to grow medicinal marijuana on the property. Power REIT will utilize the money to finish making the required upgrades to the assets that are ready for development. Power REIT has greenhouse plants that have the potential for long-term growth.

In April, Power REIT released its fourth quarter and full year 2021 results, which showed a 42 percent rise in net income per share. The corporation made a name for itself as a pioneer in cutting-edge greenhouse agriculture practices by investing $48 million in nine greenhouses. Additionally, the company's inventory now includes 21 CEA buildings with combined square footage of around 1 million. The business reported Core FFO of $0.40 per share for the first quarter of 2022 in a May update, down from $0.46 in Q1 2021. On March 15, 2022, the Trust paid out $163,000 in quarterly dividends or $0.4843 per share.
PW Stock Performance
PW stock closed on July 12th at $17.27 up 46.10% for the past five trading days. Currently, the stock has a 52-week price range of $11.04-$81.99 and is down 74.97% year to date. According to analysts at CNN Business PW stock has a consensus price target of $44 per share. In this case, this would represent an upside of 154.34% from its last trading price of $17.27.
[Read More] Best Ancillary Marijuana Stocks To Watch Before August
Finding The Best Long-Term Cannabis Investments In 2022
For new investors searching for long-term investments to enter the cannabis industry, cannabis REITs may be a great choice. You should always conduct your own research before making an investment in a company. Selecting the companies that are the strongest investments may be as simple as looking at their earnings and press releases. Currently, these could be the best marijuana stocks to watch in July if you want to make long-term investments.
---
MAPH Enterprises, LLC | (305) 414-0128 | 1501 Venera Ave, Coral Gables, FL 33146 | new@marijuanastocks.com