Best Cannabis Stocks To Trade During Volatility
Are you looking for top marijuana stocks to buy while the market is showing momentum? As August approaches, it appears that investors have already seen the worst of 2022, and the market may rise in the months ahead. The majority of the cannabis stocks to watch out for, in general, hit new lows at the beginning of July but have since improved. One approach to benefit from the current market volatility is through short-term trading. The riskiest cannabis stocks to buy are frequently marijuana penny stocks.
You might be able to grow your portfolio by making both long- and short-term investments with market values below current levels. When trading in a market like this one, day traders and swing traders frequently earn the most money. Some long-term cannabis investors opt to use short-term trading tactics in addition to their main long-term investments. Thus, they stand to gain from daily fluctuations in the stock's price.
It might be time to start keeping an eye on the marijuana penny stocks that are gaining traction. Let's take a look at 3 of the best marijuana penny stocks on your list next week as the markets move higher for investors.
[Read More] 2 Top Marijuana Stocks To Watch Before The End Of The Week
Best Marijuana Penny Stocks For August 2022
Jushi Holdings Inc. (OTC: JUSHF)
TPCO Holding Corp. (OTC: GRAMF)
StateHouse Holdings Inc. (OTC: STHZF)
Jushi Holdings Inc.
Jushi Holdings Inc. is a cannabis and hemp company that is expanding its market share in the medical and recreational marijuana industries in the United States. The company's main goal is to develop a range of branded marijuana and hemp-derived goods for the US market. 34 Jushi-run dispensaries around the country use the BEYOND/HELLO brand. Jushi also has 31 retail licenses in the US, and its national cannabis dispensary brand, Beyond/Hello, is expanding both online and offline. The company was able to expand its vertically integrated operations into Nevada with the acquisition of NuLeaf Inc. in April.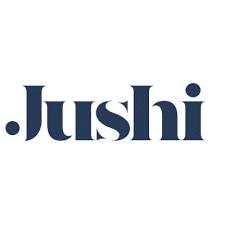 Compared to the same period in 2021, Jushi's first-quarter sales increased by 48.5 percent to $61.9 million. A gain in adjusted gross profit, which increased by 33.1 percent year over year to $25.5 million, was another positive development for the company. The business recorded a $14.3 million first-quarter net loss. At the conclusion of the quarter, the company had $76.2 million in cash and cash equivalents, and Adjusted EBITDA was $1.1 million, or 1.7 percent of revenue. The corporation launched a number of cannabis brands and goods in Massachusetts during the first quarter of 2022, starting with the flower brands The Bank and Sèchè. Jushi expanded its selection of The LabTM vape and concentrate choices on June 29th by releasing a range of products employing hydrocarbon extraction. In July the company opened its 34th  Beyond Hello in Virginia.
JUSHF stock closed at $1.93 on July 28th    down 10.23% in the last five days of trading.  Currently, the stock has a 52-week price range of $1.31-$5.69 and is down 40.62% year to date. According to analysts at Tip Ranks JUSHF stock has a 12-month average price target of $4.01 per share. In this case, this represents an upside of 85.48% from its last trading price of $1.93.
[Read More] Best Cannabis Stocks To Buy Long Term? 2 To Watch Before August
TPCO Holding Corp.
TPCO Holding Corp. is one of the biggest cannabis businesses in California. Caliva, a direct-to-consumer platform, Left Coast Ventures, a hemp producer, and Shawn Jay-Z Carter, an artist, and entrepreneur, are all included under the TPCO brand. Carter holds the positions of Chief Visionary Officer and Chief Brand Strategist for the business. The company generally grows, extracts, produces, distributes, retails, and transports cannabis across California. The business sells a variety of cannabis products, with 250 stock-keeping units spread among 17 owned and authorized brands. There are already 11 retail sites and delivery facilities due to the incorporation of Coastal Holdings Company, LLC in October.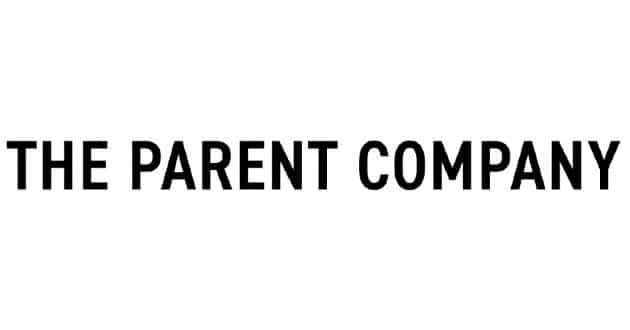 TPCO reported Q1 2022 earnings in May with omni-channel retail revenue increasing 97% year-over-year, comprising 57% of net sales in the first quarter. In general, net sales for Q1 2022 were $33.2 million and gross profit for Q1 2022 was $8.2 million, or 25% of net sales. In addition, the company sustained a net loss and the comprehensive loss for Q1 2022 was $33.5 million. Also important, it produced an Adjusted EBITDA loss for Q1 2022 was $19.2 million. Unrestricted cash and cash equivalents totaled $143.5 million as of March 31, 2022. The company will announce second quarter 2022 results on August 15th after the close.
GRAMF stock closed at $0.7161 on July 28th up 5.34% in the last five trading days. Currently, the stock has a 52-week price range of $0.58-$4.56 and is down 48.48% year to date.
[Read More] Top Marijuana Stocks To Buy In August? 2 Ancillary Plays To Watch Now
StateHouse Holdings Inc.
StateHouse Holdings was one of the first six American companies to be granted a license. The company opened two more retail sites on May 11th, bringing the total number of outlets in California and Oregon to 13. Harborside began growing its footprint in California in 2021, and it is projected that it will do so going forward. The growing facility at Harborside's Salinas location has been enlarged, enabling year-round production and a more than doubling of crop capacity. On March 1st, the company successfully purchased Urbn Leaf, and in March, Loudpack was also acquired.

According to StateHouse, net revenues for the first quarter of 2022 climbed by 38.8% year over year to $17.2 million. These values incorporate Urbn Leaf's one-month gift but do not account for Loudpack's non-contribution. Felicia Snyder has joined the StateHouse board of directors, according to the organization. Through a merger with Doja Cannabis and a later sale to Canopy Growth Corporation, she assisted Tokyo Smoke, one of Canada's most well-known cannabis brands and a well-known Canadian cannabis retailer, in growing. Early integration procedures at StateHouse are likewise virtually complete and are projected to save the company $10.3 million annually.
STHZF stock closed at $0.49 on July 28th   up 12.50% in the last month. Currently, the stock has a 52-week price range of $0.25-$1.34 and is down 71.86% in the last year of trading.
Investing In The Cannabis Sector In August
Considering a company's financial reports and press releases might help you decide which investments are best for your portfolio and trading strategy. Your understanding of chart patterns and technical indicators may help you make better trading decisions. For seasoned traders, the current market turmoil in the marijuana sector in July may provide an opportunity. Many reasons might cause the cannabis stock market to skyrocket in 2022. Any successful federal marijuana legalization legislation might considerably increase marijuana stock values.
---
MAPH Enterprises, LLC | (305) 414-0128 | 1501 Venera Ave, Coral Gables, FL 33146 | new@marijuanastocks.com