Are You Taking Advantage Of The Current Market Volatility?
Do you want to take advantage of the current market downturn and invest in the best marijuana stocks? The stock market is off to its worst start in decades in 2022, and the cannabis industry is currently trading at fresh lows seen in June. Active traders benefit from the market's volatility when it comes to short-term investments. Many active traders employ day trading and swing trading tactics to profit from market volatility. Marijuana penny stocks have a reputation for being exceedingly volatile in the cannabis sector.
For those who are unfamiliar, penny stocks are any equities that trade for less than $5. Active traders profit on short-term momentum in cannabis stocks, which are considered higher-risk assets, by employing day trading and swing trading tactics. Penny stocks offer the advantage of allowing investors to purchase greater holdings for a lower investment. They can profit from small price changes because of this. Many of these traders also employ chart patterns and technical indicators to help them make more profitable trades.
[Read More] Top Marijuana Stocks To Watch During The 3rd Week Of June
Best Marijuana Penny Stocks For Your July Watchlist
Planet 13 Holdings Inc. (OTC: PLNHF)
Columbia Care Inc. (OTC: CCHWF)
Red White & Bloom Brands Inc. (OTC: RWBYF)
Planet 13 Holdings Inc.
In 2021, the Planet 13 superstore opened in Orange County, becoming California's largest dispensary complex. The company is based in Nevada, and it has garnered honors for its cultivation, production, and dispensary operations on the Las Vegas strip. Planet 13 is notable for its 112,000-square-foot Superstore dispensary on the Las Vegas strip. Planet 13 is home to two of the world's largest superstore dispensaries. The Medezin store, a smaller replica of the company's main store that combines a larger retail space with a tiny dispensary, has also opened. The company completed the vertically integrated purchase of Next Green Wave in California on March 2nd.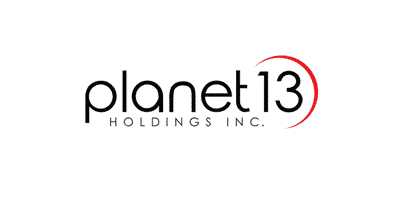 In May, the company announced first-quarter 2022 results, which showed sales of $25.7 million, up 8% from the previous quarter. In addition, the company generated $2.6 million in Adjusted EBITDA in Q1 2022. As a result, the corporation lost $2.1 million in the first quarter of 2022, compared to $6.0 million in the first quarter of 2021. The gross profit was $12.9 million, or 50.2 percent, lower than the previous year's $13.0 million, or 54.7 percent. Planet 13 announced the signing of a lease for its second and third dispensaries in Florida in May and June.
PLNHF stock closed on June 21st at $1.28 down 3.76% in the past five trading days.  Currently, the stock has a 52- week price range of $1.26-$7.17 and is down 56.76% year to date.
[Read More] Best Ancillary Marijuana Stocks While The Market Is Down? 3 To Watch Long Term
Columbia Care Inc.
Columbia Care Inc. plans to considerably increase its presence in the New York area. The business just acquired a 34-acre growing facility on Long Island, giving it one of the largest cannabis footprints on the East Coast. Columbia Care now has 131 sites, including 99 dispensaries and 32 growing and processing facilities, in 18 cities across the United States. In October, the firm established its first site in Missouri, a Cannabis Dispensary. The company announced the opening of its third gLeaf dispensary in Virginia. Cresco Labs Inc. (OTC: CRLBF) announced the acquisition of Columbia Care on March 23rd, making it the largest MSO in the United States with a $2 billion total enterprise value.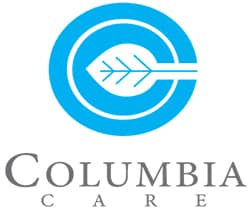 The corporation recorded $123 million in quarterly sales in the first quarter of 2022, up 43 percent year over year. Furthermore, gross profit of $57 million, up 68 percent from Q1 2021, and a gross margin of 46 percent, up 676 basis points year on year. The company generated $17 million in Adjusted EBITDA, up 355 percent year over year. Importantly, the company restated its $625-$675 million in revenue and $120-$135 million in Adjusted EBITDA outlook for 2022.
CCHWF stock closed on June 21st at $1.415 down 1.39% in the last five days of trading. Currently, the stock has a 52-week range of $1.37-$5.81 down 50.36% year to date. According to analysts at Tip Ranks CCHWF stock has a 12-month average price target of $4.79 per share. In this case, this is an upside of 238.52% from its last trading price of $1.42.
[Read More] 4 Top Marijuana Stocks For You List In June 2022
Red White & Bloom Brands Inc.
Red White & Bloom Brands Inc. aspires to be one of the country's most profitable multi-state cannabis companies. The company is largely focused on the legal cannabis and hemp sectors, with retail locations in Michigan, Illinois, Massachusetts, Arizona, Florida, and California. The Florida operations of Acreage Holdings Inc. (OTC: ACRHF) were recently acquired by RWB. RWB today has eight retail stores in Florida, as well as a 114,000-square-foot warehouse and a 400-square-foot office. In August of 2021, the business purchased a 45,000-square-foot greenhouse on 4.7 acres in Florida. The acquisition provides near-term cultivation capacity while the business grows its 114,000-square-foot plant in Sanderson, Florida. RWB completed the acquisition of PharmaCo on February 8th, adding 21 cannabis licenses to its portfolio.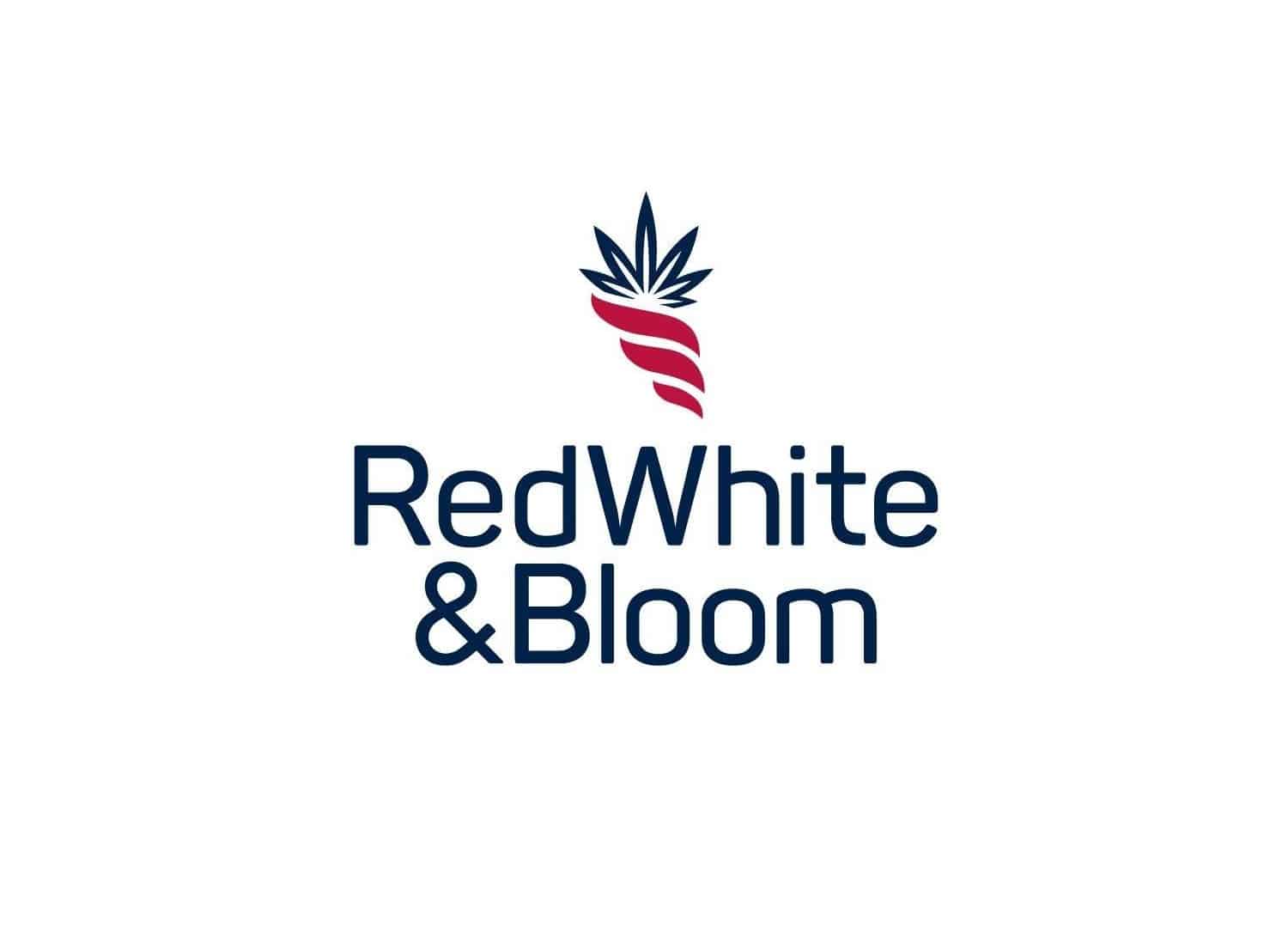 Red White & Bloom executed a company-wide reorganization in April that resulted in the elimination of $115 million in liabilities and $22 million in yearly expenditures. In addition, by the end of 2022, the company expects to have a positive adjusted EBITDA. RWB and C3 Industries announced a partnership on June 15th to deliver the top vape cartridge brand to Missouri and Massachusetts in 2022. On January 18th, the company announced that it had received final approval to open its 15,000-square-foot marijuana operation in Michigan.
RWBYF stock closed on June 21st at $0.13.81 up 6.89% in the past five days of trading.  The stock has a 52-week price range of $0.11-$1.01 and is down 58.86% year to date.
Penny Pot Stocks On Watch Before July
Marijuana penny stocks are thought to have a greater risk-to-reward ratio. It's critical to conduct your own due diligence on a company before investing. Examining a company's financial reports and press releases might provide insight into the sector's top performers. You may improve your odds of making better trades by using technical indicators and learning to recognize chart patterns. As investors prepare for a market correction in 2022, these may be the best marijuana penny stocks to buy.
---
MAPH Enterprises, LLC | (305) 414-0128 | 1501 Venera Ave, Coral Gables, FL 33146 | new@marijuanastocks.com