3 Marijuana Stocks To Watch Before The Weekend
Marijuana stocks have started to see more up-and-down trading. Some investors feel the reason for this volatility is a lack of regulations. Specifically for the US cannabis industry which is the largest cannabis market globally. As well as the most profitable and successful. Nevertheless with no federal reform in place, there is a fair amount of negative speculation. Even with states being able to create their own legal markets cannabis is still federally illegal. So in the event one of these publicly traded cannabis companies runs into trouble with a federal regulator it can be trouble for how the company trades in the market.
Although there are many who feel once federal reform is passed marijuana stocks will see a big recovery in trading. Currently, there is not much consistency in the recovery that some marijuana stocks see. Yet for some, they have adapted to a quicker style of trading. For example, when a company begins to see a rise in trading it has not been able to hold its higher level long enough for the majority to take profits. This is why when the ned of prohibtion happens in the United States shareholders and investors feel this will be the start to healthier and more consistent upward trading.
When an industry like cannabis which was once viewed as taboo becomes more regulated people feel safer investing and trade as the fear of being stopped by federal regulators is no more. If you feel looking for marijuana stocks to buy is the move for your make sure you do your research and build a plan and trade your plan. The companies below are several options of marijuana stocks to watch that could be good additions to your portfolio
Top Marijuana Stocks To Watch Today
Neptune Wellness Solutions Inc. (NASDAQ:NEPT)
Aurora Cannabis Inc. (NASDAQ:ACB)
High Tide Inc. (NASDAQ:HITI)
Neptune Wellness Solutions Inc.
Neptune Wellness Solutions Inc. operates as an integrated health and wellness company in Canada, the United States, and internationally. In recent news, the company reported its Fiscal Q1 2022 financial results.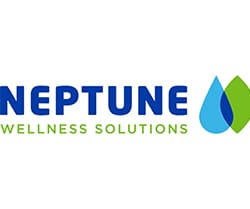 Highlights
Fiscal first quarter 2023 revenue totaled $16.3 million, as compared to $10.1 million, or an increase of 61% for the same period in fiscal 2022.
Reported fiscal first quarter 2023 gross profit loss of $2.9 million compared to a gross profit loss of $2.3 million for the fiscal first quarter 2022.
Adjusted EBITDA (non-GAAP)1 loss for fiscal first quarter 2023 was $9.8 million compared to an Adjusted EBITDA (non-GAAP)1 loss of $12.9 million for fiscal first quarter 2022.
Reported first-quarter net loss of $6.5 million compared to a reported net loss of $18.9 million in the prior comparable period in fiscal 2022.
[Read More] 2 Marijuana Stocks To Buy In The Stock Market Today?
Aurora Cannabis Inc.
Aurora Cannabis Inc. together with its subsidiaries, produces, distributes, and sells cannabis and cannabis-derivative products in Canada and internationally. The company produces, distributes, and sells medical and consumer cannabis products in Canada. This week the company released its fiscal 2022 Q4 and full-year results.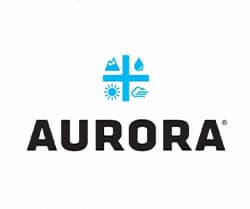 Fiscal 2022 Fourth Quarter Highlights
Remains #1 Canadian LP in High Margin Global Medical Cannabis Revenues;
International Medical Cannabis Net Revenue Increased 35.4% from Q4 2021 and 70.3% from Fiscal 2021
Reiterates Adjusted EBITDA Profitability Run Rate by December 31, 2022
Reaffirms $150 to $170 Million in Annualized Cost Savings by December 31, 2022
Strengthens Balance Sheet Through Accretive Debt Reduction Totaling $155.3 Million in Q4 2022
Completed Profitable Acquisition of Thrive Cannabis and Majority Investment in Bevo Farms
[Read More] Are US Marijuana Stocks A Buy? 2 To Watch Next Week
High Tide Inc.
High Tide Inc. engages in the cannabis retail business in Canada, Europe, the United States, and internationally. The company designs manufacture and distribute smoking accessories and cannabis lifestyle products.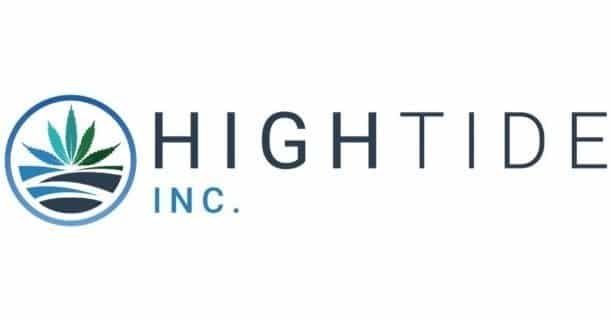 Back on September 19th, the company announced it has closed a $19 million with connectFirst Credit Union Ltd. This venture has an initial 5-year term, at connectFirst's floor interest rate.
Words From The Company
"I am extremely pleased that we have successfully closed the Credit Facility with connectFirst today. Our business has been on an impressive upward trajectory for the past few years, and we are now able to further capitalize on this strong momentum with this facility in place. Our growth has been amplified since we launched our innovative discount club model in October 2021, and we are now operating 140 Canna Cabana locations across Canada with 36 additional stores having been added to our portfolio year to date through organic growth and accretive acquisitions.
---
MAPH Enterprises, LLC | (305) 414-0128 | 1501 Venera Ave, Coral Gables, FL 33146 | new@marijuanastocks.com