Top Ancillary Cannabis Stocks And June 2022 Declines
Are you looking for the best long-term marijuana stocks to invest in? The top cannabis stocks to watch right now are known for their significant market volatility, making it for long-term investors difficult to find stability. Long-term investors, on the other hand, are increasingly interested in ancillary cannabis stocks. Ancillary cannabis companies are those that support the cannabis industry without working with the plant. There are a variety of businesses that support the cannabis industry currently.
Long-term, cannabis REITs have been one of the highest performing segments of the marijuana stock market. Some have provided investors with high 5-year returns and may be gearing up for another run. In last week's trading, the majority of cannabis stocks hit fresh 2022 lows, which correspond to 2020 levels. We might see additional attempts to approve cannabis legislation in Congress this summer, which could serve as potential catalysts.
Real estate is provided by some auxiliary companies, while lighting and hydroponic equipment are provided by others. These ancillary marijuana stocks took large losses in last week's trading as the Federal Reserve boosted interest rates by 75 basis points to combat inflation. They also lowered GDP growth in the United States, forecasting 1.7 percent in 2022, a significant drop. Because of the current market volatility, many seasoned cannabis investors are trading top marijuana stocks using short-term strategies. Making a list of the best marijuana stocks for 2022 might help you figure out where the best long-term investment or short-term trading possibilities are.
[Read More] 3 Canadian Marijuana Stocks For Your June 2022 Watch List
Top Ancillary Cannabis Stocks To Watch This Week
Innovative Industrial Properties, Inc. (NYSE: IIPR)
AFC Gamma, Inc. (NASDAQ: AFCG)
The Scotts Miracle-Gro Company (NYSE: SMG)
Innovative Industrial Properties, Inc.
Innovative Industrial Properties, Inc. is a marijuana REIT that focuses on the regulated cannabis sector in the United States. The company now has 7.7 million square feet of rentable space and aims to build another 2.7 million square feet in the near future. With an average lease duration of 16.4 years, the majority of these structures are completely leased. Currently, the company has 107 properties spread over 19 states. As of April, IIP has committed $1.9 billion to property repairs, with another $227.1 million in anticipated tenant payments. IIP is continuing to buy properties, mostly in Pennsylvania and Massachusetts, and expects significant growth in its lease portfolio in 2022.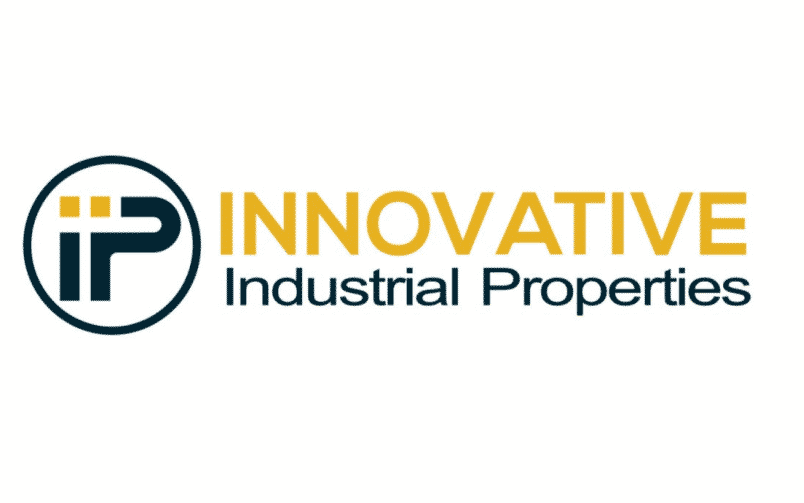 IIP announced its first-quarter 2021 results in May, reporting total revenues of $64.5 million, up 50% from the previous quarter. In addition, in the first quarter of 2022, the reported net income attributable to common shareholders was $34.7 million, or $1.32 per diluted share. On April 14, 2022, the company declared a quarterly dividend of $1.75 per common share, up 17% from Q4 2021. This translates to a $7.00 yearly dividend per share. IIP acquired six properties and completed five lease modifications between January 1st and May 4th to give additional upgrades to other properties. On June 15th IIP declared a regular quarterly dividend of $0.5625 per share. The dividends are payable on July 15, 2022, to stockholders of record at the close of business on June 30, 2022.
IIPR Stock Performance
On June 17th, IIPR stock closed at $108.34 and is down 20.36% in the past month. The stock is currently trading in a 52-week price range of $107.52-$288.02, down 58.79% year to date. IIPR stock has a 12-month median price target of $220 per share, according to CNN Business analysts. In this forecast, this would be a 103.06% increase over the previous trade price of $108.34.
[Read More] Best Marijuana ETFs To Buy In 2022? 4 For Your Watchlist In Q2
AFC Gamma, Inc.
AFC Gamma, Inc. is a well-known cannabis company with a strong cash flow and well-managed operations. The company, which was created in 2020, specialized in real estate security and other collateral, as well as locations with strong supply/demand fundamentals and favorable legal conditions. AFCG specializes in first-lien loans, mortgage loans, construction loans, bridge financings, and other unconventional financing solutions. AFC Gamma's most recent ventures have focused on the rapidly expanding cannabis business. With Verano Holdings Corp., the business agreed to a $250 million credit upsize and a $100 million option in 2021. (OTC: VRNOF).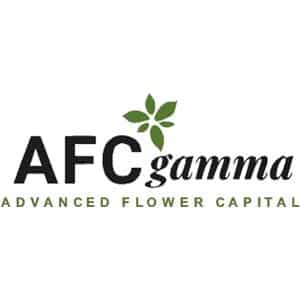 The company reported a first-quarter net income of $10.2 million, or $0.53 per basic weighted share, in May. Furthermore, the company's distributable earnings for the first quarter of 2022 were $11.9 million. AFC also paid a $0.55 per common share dividend on April 15th, up 10% from the previous quarter. In addition, the business completed $154.2 million in new commitments and financed $131.5 million in new existing obligations commencing in Q1 2022. As of May 9th, the business had a total loan commitment of $482.7 million, which was distributed among 12 portfolio companies. On June 15th the company declared a $0.56 dividend per share for the quarter ending June 30, 2022.
AFCG Stock Performance
AFCG stock ended at $15.90 on June 17th down 9.86% from the previous month. The stock is down 30.14% year to date, with a price range of $14.90 to $25.50. CNN Business analysts estimate a 12-month average price of $25 per share for AFCG shares. This forecast indicates a 57.13 percent gain over the stock's most recent trading price of $15.90.
[Read More] Top Marijuana Penny Stocks In June? 3 For Your List Right Now
The Scotts Miracle-Gro Company
Scotts Miracle-Gro, the world's largest manufacturer of branded consumer lawn and gardening products, has entered the cannabis market. The company's fully owned subsidiary, Hawthorne Gardening, distributes cannabis nutrients, lights, and hydroponic equipment. Scotts introduced Luxx Lighting and True Liberty Bags to the Hawthorne portfolio on January 6th. The purchase will strengthen Hawthorne's industry-leading lighting portfolio. Despite the fact that Hawthorne's sales have decreased, the company has maintained its full-year forecast.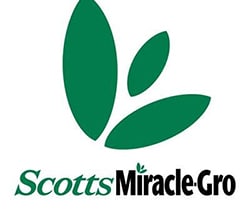 Scotts reported record consumer sales for the second quarter of 2022 in May, citing increased lawn and gardening demand as a reason. For the quarter ended April 2, 2022, GAAP earnings from continuing operations were $4.94 per diluted share, down from $5.44 per diluted share the previous year. Non-GAAP adjusted diluted earnings per share fell to $5.03 from $5.64 a year earlier. Sales in the fiscal second quarter were $1.68 billion, down 8% from $1.83 billion the previous year. Consumer segment sales in the United States climbed marginally to $1.38 billion. The Hawthorne industry had a 44 percent reduction in sales to $202.6 million. In June Scotts lowered its sales and EPS outlook to adjusted earnings per share between $4.50 to $5 for fiscal 2022. U.S. Consumer sales are anticipated to decline by 4-6%. Hawthorne sales are expected to fall 40-45% for the year ending Sep 30, 2022.
SMG Stock Performance
SMG stock closed at $76.69 on June 17th down 22.31% in the last month. Currently, the stock has a 52-week price range of $74.77-$198.18 and is down 52.37% year to date. According to analysts at CNN Business SMG stock has a 12-month price target of $110 per share. This forecast represents an increase of 43.42% from its last trading price of $76.69.
Finding The Best Long-Term Positions In Cannabis Stocks
You should perform your own research on cannabis companies before investing in them. Examining profits and press releases might assist you in determining which companies are the best to invest in. Following the performance of a stock in the market may also help you figure out when the optimum time to buy is. Some investors choose to increase their long-term investments in small increments until they reach their target level. This helps them to obtain the greatest price average when initiating a position. These three ancillary cannabis companies may be great to add to your long-term portfolio as numerous factors continue to give marijuana companies possible momentum.
---
MAPH Enterprises, LLC | (305) 414-0128 | 1501 Venera Ave, Coral Gables, FL 33146 | new@marijuanastocks.com