What the Long Term in the Cannabis Industry Has to Offer to Investors
The cannabis industry has changed rapidly over the course of the past few years. In the U.S., there are 33 states that have legalized cannabis. In addition, 11 of those states have allowed marijuana to go full rec. As the election comes, 5 more states will have the opportunity to legalize cannabis to some degree. This could help some retailers of cannabis like Harvest Health & Recreation Inc. (HRVSF stock Report), Trulieve Cannabis Corp. (TCNNF Stock Report), Curaleaf Holdings Inc. (CURLF Stock Report), and Neptune Wellness Inc. (NEPT Stock Report).
[Read More]
In addition, ancillary pot stocks like Brinks Co. (BCO Stock Report) may also be able to benefit from this changing legislation. If we look at the broader cannabis industry, we see that there are a lot of reasons to be bullish in the long term. This includes the massive growth rate that the cannabis industry is slated to see in the future. In addition, if new states are able to join the cannabis race, there's no telling how far the industry could go. While many investors tend to only look at Canada and the U.S., the options for pot stocks are beginning to extend into International regions. With that in mind, let's take a look at why investors should be bullish in the future.
Marijuana Stocks Could See Long Term Growth
The many studies that have been done on the cannabis industry, show that there is a great amount of long term growth that could occur. A study does by Grand View Research recently illustrated that by 2027, the cannabis industry could be worth as much as $74 billion. That number represents a CAGR of roughly 20%. In addition, a research report done by Cowen showed that "the cannabis market could generate as much as $75 billion in gross annual sales by 2026, up from a prior forecast of $50 billion."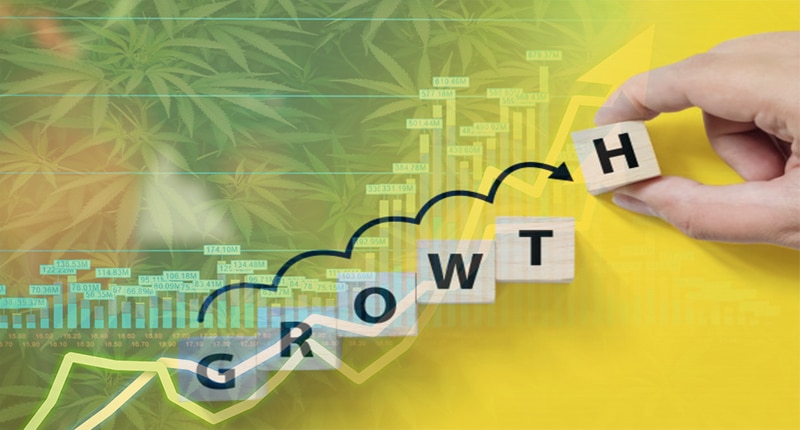 A lot of this growth is due to the effects of the COVID pandemic on cannabis stock financials and marijuana demand. The pandemic has helped to illustrate just how important marijuana is to the U.S. economy. Because of this, many leading pot stocks have been able to greatly beat out investor expectations. This has meant that more investors than ever are paying attention to the cannabis industry. All of this helps to show that the cannabis industry should undoubtedly see some solid growth in the next decade or so.
Marijuana Stocks Continue to Outperform Investor Expectations
In the past few months, we have seen many leading pot stocks report much better than expected financials. This includes ancillary pot stocks as well as more pure-play companies. In addition, pharmaceutical pot stocks like AbbVie Pharmaceuticals Inc. (ABBV Stock Report) have also continued to perform quite well. In the U.S. specifically, marijuana stocks have seen a rapid increase in demand for raw cannabis as well as cannabis products. This has helped to greatly boost the revenue numbers and earnings for many popular pot stocks to watch.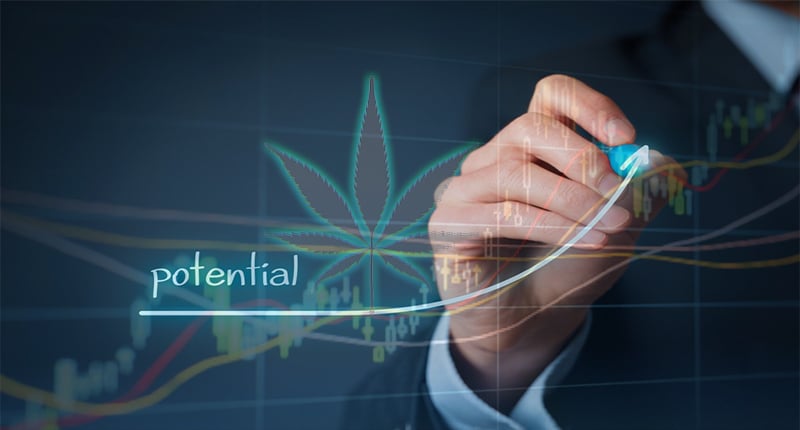 This massive growth as stated before has helped to bring in a number of bulls into the cannabis industry. Despite short-term volatility, this growth has also helped to show that investors may be truly in it for the long term. Large institutional investors have also continued to pick up positions in many leading pot stocks. This has helped to give a great deal of confidence to smaller, retail investors. While the cannabis industry is still extremely volatile comparatively, there is a great deal of room for growth.
Demand for Marijuana Continues to Fuel Pot Stock Growth
One of the major reasons for the supposed long term growth in the cannabis industry is the increase in demand. This increase in demand has been seen across the U.S. in both recreational and medicinal marijuana states. If we use Colorado as an example we see that in June, the state passed $200 million in sales. This was a record at the time until July gamer around with $226 million in sales. This represents a 14% gain from the previous month. In addition, Illinois also posted massive gains.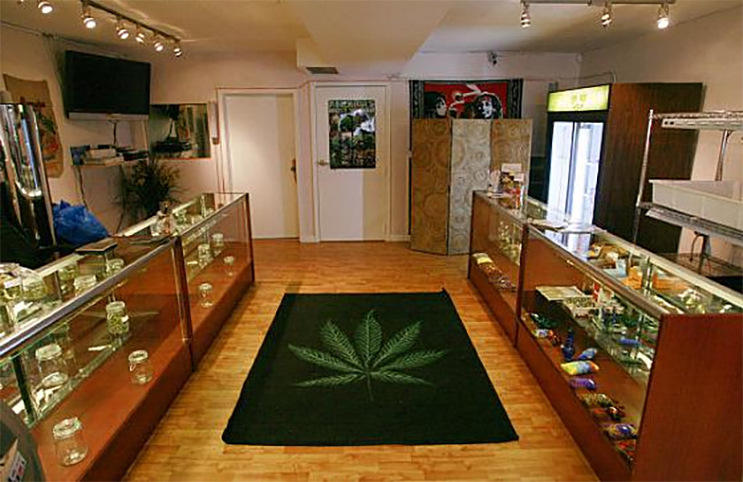 The state reported mostly sales in August of almost $64 million. This is also up from the $61 million it recorded in July. These two states are also not the largest in the industry. Because of this, they present investors with a much less biased representation of the cannabis industry's growth. While we can't predict much about the future, we do know that growth is on the horizon. With the election coming up in the U.S., it seems as though we are slated for even more future growth. The hopes are that things can continue to go according to plan as the future comes and goes.
---
MAPH Enterprises, LLC | (305) 414-0128 | 1501 Venera Ave, Coral Gables, FL 33146 | new@marijuanastocks.com