Can These Pot Stocks to Watch Keep the Upward Momentum?
There are plenty of marijuana stocks to choose from in the cannabis industry. From pure-play pot stocks like Aphria Inc. (APHA Stock Report) to ancillary marijuana stocks like Brinks Co (BCO Stock Report), the options are almost endless. But, investors should always be weighing their options to find out which pot stock is right for them. The way to do this is by first figuring out what type of investor you are. On one hand, we have longer-term investors. These are people who believe in the long term future of a company and invest thusly. With this, investors should be searching for companies that have a solid future plan and have a big role in the cannabis industry. This can help to secure as much future growth as possible.
[Read More]
On the other hand, we have short term or swing traders. These are traders that utilize day trading to find patterns and strategies in short term momentum. This method is best used with companies that have high volatility and high volume. These two factors can mean that a person has an easy chance of seeing gains while also being able to leave their position. Of course, high volatility can also mean the chance of big losses. But, with that in mind, let's take a look at three marijuana stocks that could be viewed as bullish by investors.
Marijuana Stock to Watch: Village Farms International Inc.
Village Farms International Inc. (VFF Stock Report) is one of the most intriguing cannabis growers in North America. The company began its life as a producer of vegetables and other agriculture. After finishing its vertical integration procedures, the company began to pursue the cannabis industry. Since then, it has been able to produce marijuana at extremely low prices while also maintaining quality. After a few years in the cannabis industry, the company formed the joint venture known as Pure Sunfarms.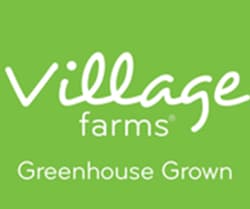 This joint venture has progressed into one of the largest producers of marijuana in the world. In addition, in the past six consecutive quarters, this subsidiary has produced profits. This is not something that many pot stocks can say for themselves. The company has also been working to move into the fast paced CBD market around the world as well as in Canada. Because it is such a major part of the growing cannabis industry, VFF stock remains one of the leading pot stocks to watch.
Marijuana Stock to Watch: KushCo Holdings Inc.
KushCo Holdings Inc. (KSHB Stock Report) is one of the leaders in the ancillary area of the cannabis industry. The company built its business by offering packaging solutions to cannabis product producers. After finding its niche, the company began to develop into a broad based product and service provider to the cannabis industry. In the past decade that it has been around, KSHB stock has grown due to a reported 1 billion units sold to growers and cannabis producers around the world. This has helped to bring KSHB stock into the spotlight. In the past few months, KushCo has received more bullish interest after becoming a large part of the vaporizer industry.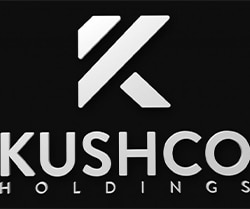 When vaporizers were scrutinized by the FDA in combination with slowed production by China, KSHB stock took a big dive. But, as this problem has become lessened with time, the company has been able to recover. In the present, KushCo has been working to find as many niches as it can to succeed in the cannabis industry. Although it still has a long way to go, it remains as one of the top ancillary pot stocks to watch. Investors should also remember that KushCo Holdings is one of the more volatile pot stocks in the industry. But, it remains a very interesting company.
Marijuana Stock to Watch: Supreme Cannabis Company Inc.
Supreme Cannabis Company Inc. (SPRWF Stock Report) is the owner of several unique brands throughout the global cannabis industry. Since its inception around five years ago, the company has become a leader in the higher priced tier of the cannabis industry in many countries. SPRWF stock has remained as one of the top producers of premium products for both the recreational and medicinal side of the product market. Within the company are brands such as 7Acres, Sugarleaf, Hiway and more. These brands all cater to the premium side of the cannabis industry which has yet to be fully capitalized upon.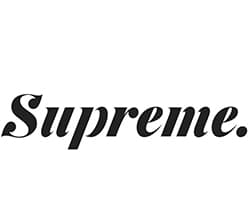 Because there are not many competitors in this area of the industry, Supreme Cannabis Company has been able to find its stride much faster than others. Recently, the company announced its fourth quarter results which were quite good. This consisted of an almost 30% quarter over quarter sales increase and almost 375% for year over year. In addition, the company has a strong cash position with around $30 million in the bank. For this reason, SPRWF stock remains a leading pot stock to watch.
---
MAPH Enterprises, LLC | (305) 414-0128 | 1501 Venera Ave, Coral Gables, FL 33146 | new@marijuanastocks.com