2 Canadian Marijuana Stocks That Hold More Value Then Some Think
The month of August for most marijuana stocks has been one of consistent up and down trading. As most investors know when a stock drops it's an ideal time to take action. Meaning when there is some pull back it can be good to find the best marijuana stocks to buy. In today's cannabis sector there is a great deal of volatile action along with speculative trading. The volatility is based on speculation about what future trading may hold for cannabis stock investors. To be more specific the cannabis industry is still growing and some investors base investing on the progress of the company versus just the market.
So this month many cannabis companies started to report their earnings and even as some missed desired targets success was still found. The continued expansion and progress of cannabis companies are giving shareholders more optimism. The reason is when a company does well out of the market often times they are the initial marijuana stocks to see a recovery. Now, this is not guaranteed as the cannabis sector is one of the most unpredictable sectors in the market.
Still, with many things left to be done and seen, there is still a great opportunity that can happen. Just make sure you do your research beforehand. You want to put yourself in the best position to see the most upside even if it's small gains. Remember to buy low and sell high have a game plan and stick to it. The companies below are several options to consider when looking for the best marijuana stocks to watch this week in the stock market.
Top Marijuana Stocks To Trade Right Now?
Tilray Brands, Inc. (NASDAQ:TLRY)
SNDL Inc. (NASDAQ:SNDL)
Tilray Brands, Inc.
Tilray Brands, Inc. engages in the research, cultivation, production, marketing, and distribution of medical cannabis products in Canada, the United States, Europe, Australia, New Zealand, Latin America, and internationally. The company operates through four segments: Cannabis Business, Distribution Business, Beverage Alcohol Business, and Wellness Business.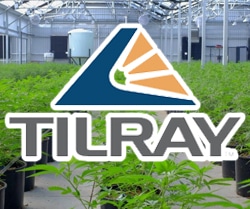 In recent news, the company announced it has bolstered a market-leading position in Europe with market authorization in Poland. The Polish Ministry of Health approves Tilray branded medical cannabis for pharmaceutical distribution in addition to wholesale approval.
Words From The Company
Denise Faltischek, Tilray's Chief Strategy Officer and Head of International Business, said, "I'm extremely proud of our team in Europe for once again expanding our approved authorization for Tilray Medical products across Europe. Tilray will continue to advocate for reasonable patient access to reliable and high-quality medical cannabis in Europe and countries around the world."
[Read More] 3 Canadian Marijuana Stocks To Buy Mid August?
SNDL Inc.
SNDL Inc. engages in the production, distribution, and sale of cannabis products in Canada. The company operates through Cannabis Operations and Retail Operations segments. It engages in the cultivation, distribution, and sale of cannabis for the adult-use markets; and private sale of recreational cannabis through corporate-owned and franchised retail cannabis stores. On August 12th the company reported its Q2 2022 earnings.
[ReadMore] Top Canadian Cannabis Stocks For August Right Now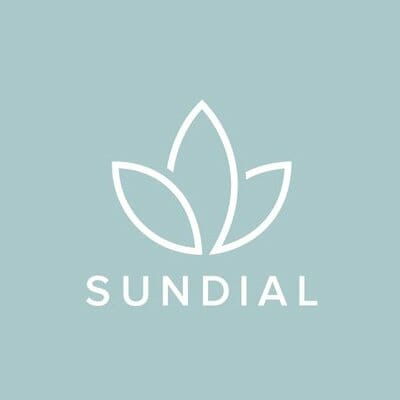 Q2 Highlights & Key Mentions
Record net revenue for the second quarter of 2022 of $223.7 million, compared to $9.2 million in the second quarter of 2021, representing a 2,344% increase.
SNDL's second quarter of 2022 gross margin grew to $43.1 million, a record since its inception, up 1,627% from its second quarter of 2021 loss of $2.8 million.
Net loss of $74.0 million for the second quarter of 2022, compared to a $52.3 million net loss in the second quarter of 2021, a 41% increase.
Adjusted EBITDA loss of $25.9 million for the second quarter of 2022, including an adjusted EBITDA loss of $35.5 million from the Investments segment, compared to Adjusted EBITDA loss of $0.2 million in the second quarter of 2021.
The change was significantly impacted by fair value adjustments from the SunStream joint venture in the second quarter of 2022.
For the six months ended June 30, 2022, the Company purchased and cancelled 0.5 million common shares at a weighted average price of $3.86 (US$2.98) per common share for a total cost of $2.0 million. [
$900 million of cash, marketable securities, and long-term investments and no outstanding debt at June 30, 2022; $334.9 million of unrestricted cash at August 11, 2022.
---
MAPH Enterprises, LLC | (305) 414-0128 | 1501 Venera Ave, Coral Gables, FL 33146 | new@marijuanastocks.com