Best Cannabis Stocks As The Market Improves
Are you looking for the best marijuana stocks to buy as the market remains volatile? In a market environment like this one, where gains seem to be followed by greater losses, long-term investing becomes challenging. One approach to benefit from the current market volatility is through short-term trading. The highest risk-reward cannabis stocks to buy are frequently marijuana penny stocks.
You might be able to grow your portfolio by making both long- and short-term investments with market values below current levels. When trading in a market like this one, day traders and swing traders frequently make the most money. Some long-term cannabis investors opt to use short-term trading tactics in addition to their main long-term investments. Thus, they stand to gain from daily fluctuations in the stock's movement.
Even though many observers believe the cannabis industry will continue to decline, it may be time to start paying attention to the cannabis penny stocks that are gaining traction. We'll look at two of the top marijuana penny stocks for your list right now as we see a continuation of the current level of extreme market volatility.
[Read More] Cannabis Industry Outlook Trends And News 2022
Best Cannabis Stocks To Add To Your Watchlist Right Now
Goodness Growth Holdings, Inc. (OTC: GDNSF)
StateHouse Holdings Inc. (OTC: STHZF)
Goodness Growth Holdings, Inc.
Goodness Growth Holdings, Inc. is a cannabis and intellectual property business committed to advancing engineering, science, and technology. Resurgent Biosciences, a subsidiary of Goodness Growth, intends to expand into the field of clinical psychedelic research. Currently, the business operates 18 retail dispensaries around the nation. Goodness Growth held four cannabis licenses in Nevada prior to changing its name. With these licenses, Goodness will be allowed to grow and manufacture cannabis for Nevada's medical and recreational markets. The Maryland-based Charm City Medicus Dispensary, according to the business, was finished on November 22nd. Goodness' position in the Maryland medical cannabis market is strengthened by this agreement.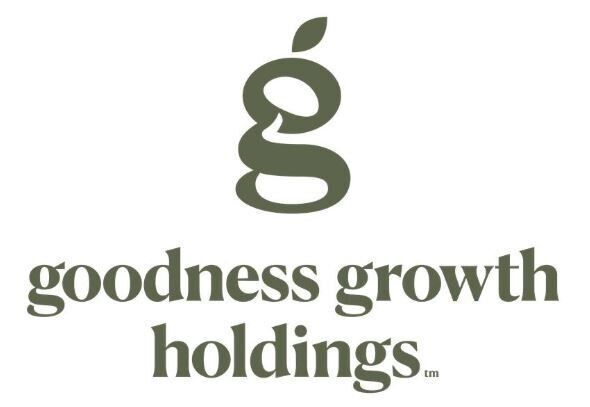 For Q2 2022 Goodness delivered total revenue of $21.1 million, an increase of 48.2 percent as compared to Q2 2021, and 34.9 percent as compared to Q1 2022. Particularly, overall revenue climbed 62.7 percent year over year and was driven primarily by the Maryland, Minnesota, and New Mexico markets for the Company. In Q2 of last year, gross profit was $6.9 million, or 48.6% of revenue; this quarter, gross profit was $10.4 million, or 49.2% of revenue.
EBITDA was $1.1 million in Q2 2022 as compared to a loss of $2.4 million in Q2 2021, as per the accompanying non-GAAP reconciliation. In comparison to a loss of $1.0 million in Q2 2021, adjusted EBITDA was $2.3 million in Q2 2022. As opposed to a loss of $7.0 million in Q2 2021, the company saw a net loss of $6.2 million in Q2 2022. In February, the company and Verano Holdings Corp. (OTC: VRNOF) entered into a formal arrangement agreement for a $413 million purchase.
GDNSF Stock Performance
On August 24th, GDNSF stock closed at $1.35, up 15.38% in the last five trading days. The stock is currently trading in a 52-week price range of $0.98-$2.65 and is down 21.05% year to date. GDNSF stock has a median price target of $2.33 which would represent a 72.63% increase from its last trading price of $1.35.
[Read More] 2 Marijuana Stocks That Could Be The Ones You Want?
StateHouse Holdings Inc.
One of the first six American companies to receive a cannabis license was StateHouse Holdings. The company, formerly known as Harborside, opened two more stores, bringing its total number of establishments in California and Oregon to 13. StateHouse began growing its footprint in California in 2021, and it's expected that it will do so going forward. StateHouse's growing facility in Salinas has grown, enabling year-round production and a more than doubling of crop capacity. On March 1st, the company successfully purchased Urbn Leaf, and in March, Loudpack was also acquired.

According to StateHouse, the first quarter of 2022 saw a 38.8% year-over-year growth in net revenues to $17.2 million. These figures take into account Urbn Leaf's monthly contribution but do not account for Loudpack's involvement. Felicia Snyder has reportedly joined the Harborside board of directors, claims the organization. Through a merger with Doja Cannabis and a subsequent sale to Canopy Growth Corporation, she contributed to the expansion of Tokyo Smoke, one of Canada's most well-known cannabis brands and a well-known Canadian cannabis retailer. Early integration procedures at Harborside Inc. are likewise almost finished and are anticipated to save the company $10.3 million annually.
STHZF Stock Performance
STHZF stock closed at $0.3408 on August 24th   and has a 52-week price range of $0.25-$0.975.
[Read More] Top Marijuana Stocks To Watch Now? 2 For Your Watchlist
Best Marijuana Stocks To Buy In This Volatile Market
The financial reports and news releases of a company might help you decide which assets are best for your portfolio and trading style. You can improve your market decisions by having a better understanding of chart patterns and technical indicators. The current volatility in the cannabis industry could present a trading opportunity in August. Several circumstances in 2022 could reignite the cannabis stock market. Any federal cannabis reform law passed might be a catalyst for the top marijuana stocks.
---
MAPH Enterprises, LLC | (305) 414-0128 | 1501 Venera Ave, Coral Gables, FL 33146 | new@marijuanastocks.com