When searching for the right marijuana stocks to fill a portfolio, proper due diligence is a must. With pot stocks taken quite a beating in the past few months, estimates for the future continue to be in reach. Those who follow pot stocks avidly know that there are some areas in the cannabis industry that hold more volatility than others. But, depending on one's investing style, volatility can be a great tool for short term growth. For others, however, short term volatility may not be the best for long term investing. With this in mind, finding marijuana stocks to buy that fits your portfolio just depends on how much one is willing to look.
[Read More]
Currently, a lot of focus is being paid to U.S. marijuana stocks. These companies seem to be fairing better than Canada's right now due to several issues that our Northern neighbor is working out. With that, these two areas of pharmaceutical and MSO pot stocks, both present different opportunities. One thing to note is that these sub-markets usually offer lower volatility than pure-play pot stocks. This is no guarantee, but this usually stands to be true. So for those investors looking for an alternative in the industry, these two pot stocks may a good place to start.
A Pot Stock Capitalizing On Florida's Cannabis Market
Trulieve Cannabis (TCNNF Stock Report) (TRUL)  is one of the most popular MSO pot stocks in the industry. The company has done something drastically different than other multi-state operators which makes it such an exciting pot stock to watch. This is the fact that Trulieve has focused its expansion on Florida rather than dispersing its assets around the country. Because of this, it has gained an incredible foothold in the Florida market, which other MSOs cannot match. Additionally, the company is vertically integrated which means that it is pushing out the largest margins that it can.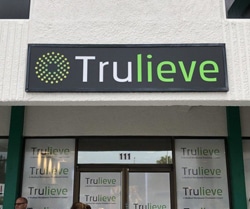 Currently in Florida, Trulieve has as many as 43 dispensaries that it owns and operates. In addition to this, it is working to increase its foothold in other markets such as California, Connecticut, and Massachusetts. The company is by far, the largest MSO in Florida and one of the largest in the country at that. The company has also sold a very sizable amount of cannabis, totaling more than 9,000 pounds for the 2019 year. This number might sound small, but it is more than many entire statewide industries consumed during that time. Because of all of these factors, Trulieve remains an interesting pot stock to watch.
This Pot Stock Is Leading The Pharmaceutical Industry
GW Pharmaceuticals (GWPH Stock Report) is at the forefront of the pharmaceutical cannabis industry. The company is defined as a leader in the market for several reasons. For one, GW Pharmaceuticals has several new drugs that have been approved by the FDA in the U.S. One of these, Epidiolex, is said to be one of the only viable ways to treat rare forms of epilepsy. Because of this, GW has gained quite a large reputation in the cannabis industry at large. In terms of its financials, the company has stated that for Epidiolex alone, it is estimating $536 million in sales for the first quarter of this year.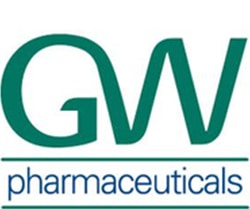 This may seem high, but the drug is extremely popular amongst those who need it. In addition to this, GW Pharmaceuticals has received as many as 11 buy ratings from leading analysts in the industry. Those same analysts put a price target for the company at around $192 which is an almost 80% gain in the next year. While estimations are not always the best aspect to follow for pot stocks, it does show that there is some major positivity surrounding GW Pharmaceuticals. For these reasons, GW Pharmaceuticals continues to receive notoriety from around the cannabis market.  These two marijuana stocks only represent a small portion of the cannabis industry. With so much potential to watch out for, it is worth researching to find which pot stocks to buy are worth watching.
---
MAPH Enterprises, LLC | (305) 414-0128 | 1501 Venera Ave, Coral Gables, FL 33146 | new@marijuanastocks.com