Best Cannabis Stocks For Trading In Q3 2022
Are you looking for the best marijuana stocks to buy as the market declines? Top cannabis stock prices started July at new 2022 lows. Long-term investing becomes difficult in a market climate like this one where gains appear to be followed by bigger losses. Trading short-term is one way to profit from the current market volatility. The most volatile cannabis stocks to buy are typically marijuana penny stocks.
By trading marijuana penny stocks, cannabis investors can profit from the current boom in the industry. For those who don't know, penny stocks are any equities that trade for less than $5. These cannabis stocks, which are known for their extraordinary volatility in the present market climate, may offer big profits for short-term investors.
By taking advantage of the lower price points, numerous active traders are currently opening positions in some of the best penny marijuana stocks. As the overall markets continue to decline, let's take a closer look at 2 of the best marijuana penny stocks on your list.
[Read More] Top Canadian Marijuana Stocks To Buy Today?
Best Marijuana Stocks To Watch Before September
Columbia Care Inc. (OTC: CCHWF)
Glass House Brands Inc. (OTC: GLASF)
Columbia Care Inc.
The New York area will see considerable growth in Columbia Care Inc.'s presence. One of the largest cannabis farmers on the East Coast, the company just acquired a 34-acre Long Island growing facility. Currently, Columbia Care runs 131 locations across 18 American cities, including 99 dispensaries and 32 growing and processing facilities. The business opened a marijuana dispensary at its initial location in Missouri in October 2021. The third gLeaf dispensary to open in Virginia was also revealed by the company. The largest MSO in the US, Cresco Labs Inc. (OTC: CRLBF), acquired Columbia Care on March 23 for a total enterprise value of $2 billion.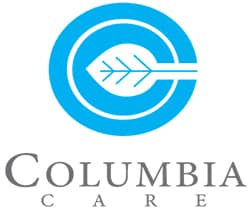 The company reported quarterly revenue of $129.6 million for the second quarter of 2022 in August, an increase of 5% QoQ and 18% YoY. Additionally, overall profit increased by 17% YoY to $50.8 million. Additionally significant is the fact that as of right now, the corporation operates 84 active retail locations; no new ones were added in Q2 2022. In each of the following two quarters, Columbia Care anticipates continuing sequential top-line growth in the mid-single digits. Additionally, the company anticipates quarterly increases in market level EBITDA margin between 150 and 250 basis points over our YTD figures. In July, Columbia Care and Cresco Labs' corporate merger was authorized by the Supreme Court of British Columbia.
CCHWF stock closed on August 22nd at $1.80 down 2.20% in the last five days of trading. Currently, the stock has a 52-week range of $1.23-$4.61 down 37.77% year to date. According to analysts at Tip Ranks CCHWF stock has a 12-month average price target of $3.78 per share. In this case, this is an upside of 110% from its last trading price of $1.80.
[Read More] Top Marijuana Stocks To Watch In The Stocks Market 2022
Glass House Brands Inc.
Glass House Brands Inc., a vertically integrated cannabis and hemp business operates in a market with one of the country's quickest growth rates. The company focuses on the California market, where it develops innovative, environmentally friendly brands to meet the demands of clients in numerous industries. Forbidden Flowers, Glass House Farms, and Mama Sue Wellness are a few of the well-known products produced by the business. In September 2021, the company acquired a 5.5 million square foot greenhouse in Southern California. The new company's chief financial officer is Mark Vendetti. In December, PLUS, a well-known California edibles business, was purchased for $25.6 million.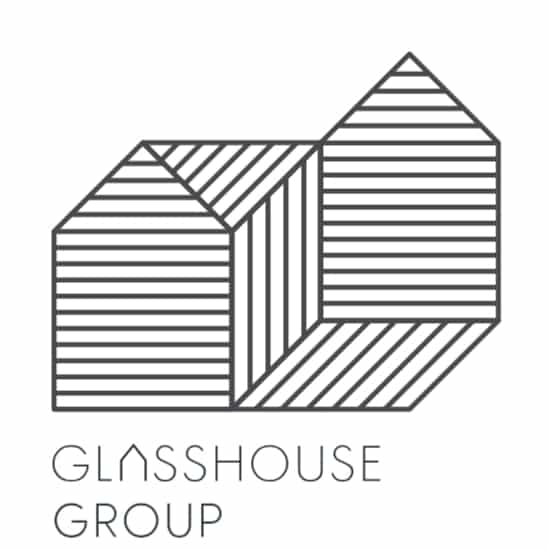 Net sales for the second quarter of 2022 at Glass House were $16.5 million, up 18% from the first quarter's $14.0 million but down 12% from the second quarter of 2021's $18.7 million. In Q2 2021 and Q1 2022, the gross profit was $8.6 million and $2.3 million, respectively, whereas Q2 2021's gross profit was $0.3 million. The company's second-quarter gross margin was 2% as opposed to Q2 2021's gross margin of 46% and Q1 2022's gross margin of 17%. Additionally, the business' Adjusted EBITDA was $9.8 million as opposed to $2.2 million in Q2 2021 and $(6.4) million in Q1 2022. The SoCal Farm of the business gathered its first crop in May, and Glass House produced almost as much in July as it did in all of Q2.
GLASF stock ended at $2.13 on August 22nd, up 2.40% in the last five days of trading. Currently, the stock has been trading in a 52-week range of $1.95-$7.00.
[Read More] Top Marijuana Stocks To Watch Before September 2022
Top Marijuana Stocks In September 2022
Examining a company's financials and press releases may make it easier to find the best prospects in the cannabis sector. Before beginning a position, it's also crucial to conduct your own research on a company. Learning more about chart patterns and technical indicators may increase your chances of making profitable trades. Both the domestic and global cannabis markets are expanding quickly, which could make short-term trading appealing. Learning a variety of trading strategies may be helpful in this market. Before September 2022, these marijuana penny stocks might be among your best options for your watchlist.
---
MAPH Enterprises, LLC | (305) 414-0128 | 1501 Venera Ave, Coral Gables, FL 33146 | new@marijuanastocks.com