Will Marijuana Stock Investors Keep A Positive Attitude?
Will marijuana stock investors remain positive as September nears? With all the volatile action that has taken place the start of a new month could bring more momentum. At the moment the cannabis sector has seen an increase in positive speculation. The way you know it's positive is most marijuana stocks have seen better consistency over the last week or so. Now this speculation could be a mix of several reasons. The first is the possibility of new states that are working to pass cannabis legislation.
Next, this recent upswing could be from earnings that have been reported. When a company can show positive financials it can also add some positive sentiment for other companies within the sector. If an investor sees one company do well the chances of another one doing well lead to an increase in investment opportunities. This is why speculation can also help marijuana stocks see a rise in trading. For people looking for marijuana stocks to buy the cannabis sector could be a good starting place.
The reason for this is volatility can lead to a company seeing a drastic decline allowing people to take up a position at a good entry point. Just make sure you do your homework beforehand and give yourself the best chances to see solid gains. The companies mentioned below could be some good marijuana stocks to watch before the end of the year.
Top Marijuana Stocks To Follow Today
Glass House Brands Inc. (OTC:GLASF)
TPCO Holding Corp. (OTC:GRAMF)
StateHouse Holdings Inc. (OTC:STHZF)
Glass House Brands Inc.
Glass House Brands Inc. cultivates, manufactures, retails, and distributes raw cannabis, cannabis oil, and cannabis consumer goods to wholesalers and consumer packaged goods retail stores. It offers cannabis products under the Glass House Farms, Forbidden Flowers, and Mama Sue brands. In recent news, the company announced it has formed a partnership with Seed Junky. The purpose of this venture is to create a genetics and nursery.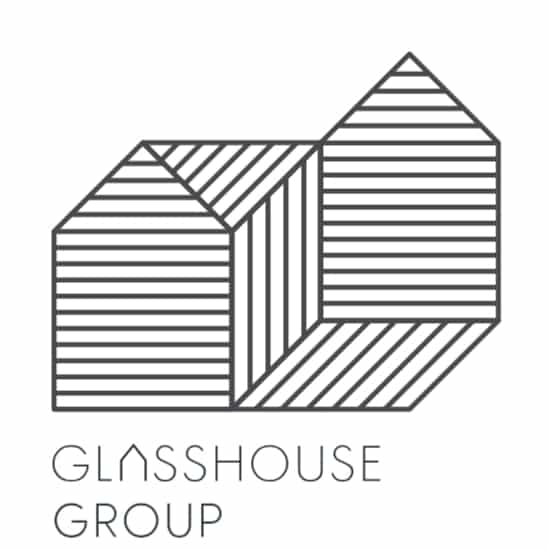 Seed Junky is one of the premier breeders both in California and globally, and has created many of the most well-known strains in cannabis. In addition to developing a select few of the top premium brands in California. Under the terms of the partnership, Seed Junky will partner with Glass House to breed and select strains that will be exclusively made available in Glass House brands including Glass House Farms, Forbidden Flowers, Field extracts, and others.
Words From The Company
"We're excited to be able to formalize and expand our relationship with Seed Junky," said Kyle Kazan, Chairman and Chief Executive Officer of Glass House Brands.
[Read More] 2 Marijuana Stocks To Buy In The Stock Market Today
TPCO Holding Corp.
TPCO Holding Corp. cultivates, extracts, manufactures, distributes, retails, and delivers cannabis in California. The company offers approximately 17 owned and licensed brands offering 250 stock keeping units. The company released its Q2 earnings on August 15th.

Financial & Operational Highlights
Net sales for Q2 2022 were $27.4 million
Gross profit for Q2 2022 was $6.6 million, or 24% of net sales
Net loss and comprehensive loss for Q2 2022 was $30.5 million
Adjusted EBITDA loss for Q2 2022 was $18.4 million. Adjusted EBITDA removes the effects of changes in the fair value of financial instruments, impairment charges, and other non-cash items.
Unrestricted Cash and cash equivalents totaled $126 million as of June 30, 2022.
StateHouse Holdings Inc.
StateHouse Holdings Inc. engages in the cultivation, processing, manufacturing, distribution, and retail of cannabis products for the adult-use and medical markets in the United States. It operates 14 dispensaries covering Northern and Southern California and one in Oregon.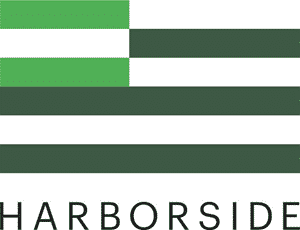 The company was formerly known as Harborside Inc. and changed its name to StateHouse Holdings Inc. in July 2022. Back on August 25th, the company released its Q2 2022 financial results.
[Read More] 3 Canadian Marijuana Stocks To Watch Heading Into September
Q2 Highlights
Total net revenues were $34.6 million, a 125% increase over the $15.4 million realized in the three months that ended June 30, 2021. The increase reflected the acquisitions of UL Holdings Inc. ("Urbn Leaf") and LPF JV Corporation.
Gross profit before adjustments for biological assets, was $14.7 million, a 110% increase as compared to $7.0 million in gross profit realized during Q2 2021.
On April 4, 2022, the Company completed the acquisition of Loudpack to form one of the largest vertically integrated cannabis enterprises in California;
On May 11, 2022, the Company announced new retail store openings in San Francisco and Grossmont, California;
On May 19, 2022, the Company acquired a further 50% interest in its retail store in Seaside, California, bringing its interest in the store to 100%; and,
On May 31, 2022, the Company announced initial integration measures that are expected to generate approximately $10.3 million of annualized cost savings.
---
MAPH Enterprises, LLC | (305) 414-0128 | 1501 Venera Ave, Coral Gables, FL 33146 | new@marijuanastocks.com