Will Biden Pardon Those With Cannabis Convictions?
When it comes to cannabis stocks and the cannabis industry as a whole much is dependant on federal cannabis reform. Analysts believe that with proper cannabis legislation on a federal level that during time marijuana stocks may rally even higher. Now some other factors and things to watch for is what else will come with federal cannabis reform. For example what rules and regulations will be in place. This will help other global cannabis businesses to take part in the U.S. cannabis industry.
Also with ending cannabis prohibition what will happen to those who have been convicted of cannabis-related crimes. Recently over 35 members of Congress wrote to President Biden in regards to conducting a large pardon to those with non-violent federal marijuana convictions. The purpose behind this letter is based on past clemency from Presidents Gerald Ford and Jimmy Carter in the 1970s. This was done to categorically forgive Americans who dodged the draft for the Vietnam War.
The contents of this letter which was led by Congressional Cannabis Caucus cochairs Reps. Earl Blumenauer and Barbara Lee. These legislators mentioned the growth of the state-legal marijuana legalization movement. This was also in addition to this past year's House vote in favor of a bill to end federal cannabis prohibition.
Thoughts From State Legislators On Cannabis Legislation
Yet, "until the day that Congress sends you a marijuana reform bill to sign, you have a unique ability to lead on criminal justice reform and provide immediate relief to thousands of Americans," they wrote.
"During your previous tenure at the White House, President Obama understood that decades of harsh and discriminatory federal drug laws unfairly trapped minority individuals and communities in cycles of despair," the letter states. "Your Administration has the power to expand on this legacy and issue a general pardon to all former federal, non-violent cannabis offenders in the U.S and trigger resentencing for all those who remain federally incarcerated on non-violent, cannabis-only offenses for activity now legal under state laws."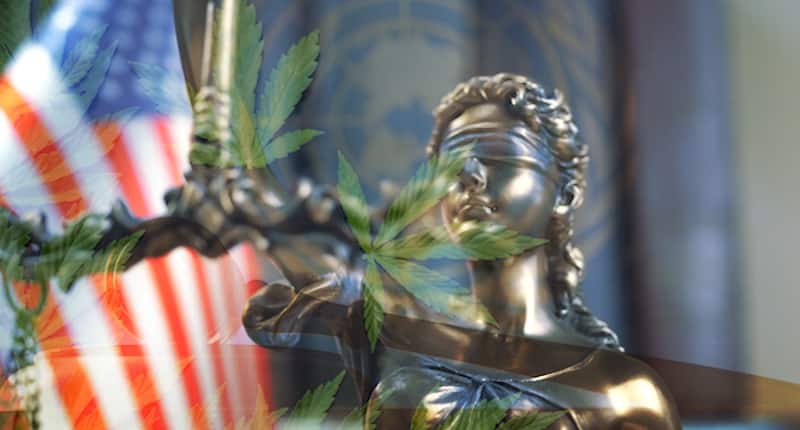 A general pardon is what the collective members of congress are asking for. Which would be different from the specific acts of clemency that have been carried out by other presidents. Back in the late 70's President Carter issued a proclamation that initiated guidelines for those who would be eligible for relief.
Some members of Congress pointed out that the last 5 presidents have issued pardons on a case-by-case scenario in regards to cannabis convictions. However by following the framework of Carter Biden could "begin the process of 'winning the peace' in the War on Drugs by ending it and working to make whole those who have been harmed," they said.
[Read More]
What's Next For Cannabis Legislation With Congress
This recent letter also addresses that Biden has come forth to support automatic expungements. This expungement would be for prior marijuana convictions during his campaign. Biden has come out to say he stands behind moderate cannabis legislation. For instance, this modest reform would look like legalizing medical cannabis. As well it would involve rescheduling marijuana, and letting states set their own cannabis policies. Although Biden is still against full recreational cannabis.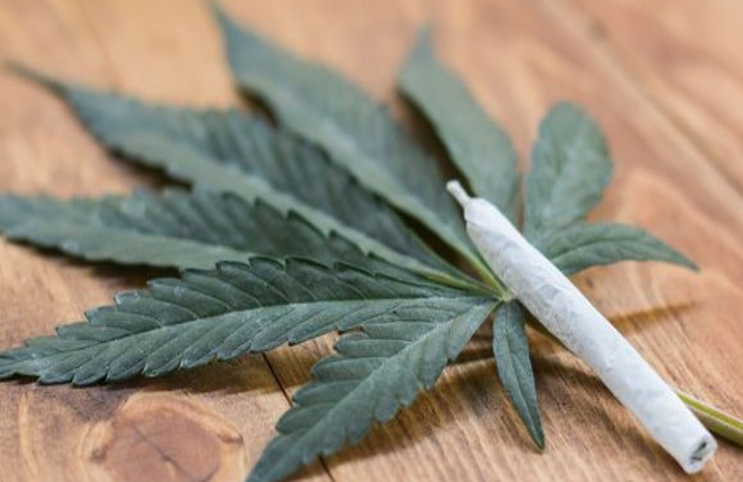 "President Biden's leadership on issuing pardons to nonviolent federal marijuana offenders would demonstrate a down payment on his campaign promise to prioritize criminal justice reform and similarly inspire similar justice-oriented actions in a non-partisan fashion around the country," NORML Political Director Justin Strekal said in a press release.
"Shortly after President Biden's election, the House of Representatives voted to end the federal prohibition of marijuana," he said. "Now in a new legislative session, President Biden should follow their lead and move to immediately provide relief to those who continue to suffer from a criminal record for a nonviolent federal marijuana offense."
What's Next For The United States And Cannabis Reform
Right now there is a big surge of money and momentum that has entered the cannabis sector. Many cannabis stocks are reaching news highs all while investors have put more capital into cannabis companies directly. As mentioned above investors are preparing for marijuana stocks to rally once the end of cannabis prohibition has taken place.
As well how will other states that haven't passed cannabis legislation react to the possibility of federal cannabis reform? Furthermore, for states that have gone legal, it will only open more doors. Which may provide bigger opportunities to work with other global cannabis markets. So far the new year has given a nice push for the cannabis industry. With many things in the works, the future holds great promise for more growth.
---
MAPH Enterprises, LLC | (305) 414-0128 | 1501 Venera Ave, Coral Gables, FL 33146 | new@marijuanastocks.com