Best Marijuana Stocks With A Dividend
Are you looking for the top marijuana stock investments now and in the future? In general, some leading cannabis stocks have recently dropped in value, making them an appealing investment in 2023. Ancillary marijuana stocks are one potential sector for long-term investments for cannabis investors.
Ancillary cannabis companies don't deal with the plant directly; instead, they provide goods and services to the industry. In addition to cultivation technology, labeling, packaging, software, financial and legal services, marketing, and branding are just a few of these companies services.
This year's expansion of the cannabis sector could offer opportunities for new investors. As the US cannabis industry continues to grow, many US cannabis firms are gearing up to expand with the market. Here are the top 3 cannabis REITs to watch in April.
[Read More] 2 Canadian Marijuana Stocks To Watch For This Weeks Trading
Top Cannabis REITs To Watch Right Now
Innovative Industrial Properties, Inc. (NYSE: IIPR)
AFC Gamma, Inc. (NASDAQ: AFCG)
Power REIT (NYSE: PW)
Innovative Industrial Properties, Inc.
Innovative Industrial Properties, Inc. is a cannabis-focused real estate investment business established in the United States. In general, the corporation has 8.7 million square feet of rentable space available right now, and 2.5 million square feet more will be available soon. In addition, with an average lease duration of 16.4 years, the majority of these structures are completely leased. The company now has 111 properties dispersed throughout 19 states. IIP has already spent $2.4 billion on property upgrades as of April, in addition to the additional $227.1 million in anticipated rent payments. IIP projects that its portfolio will grow significantly in 2022 due to its ongoing real estate investments in Pennsylvania and Massachusetts.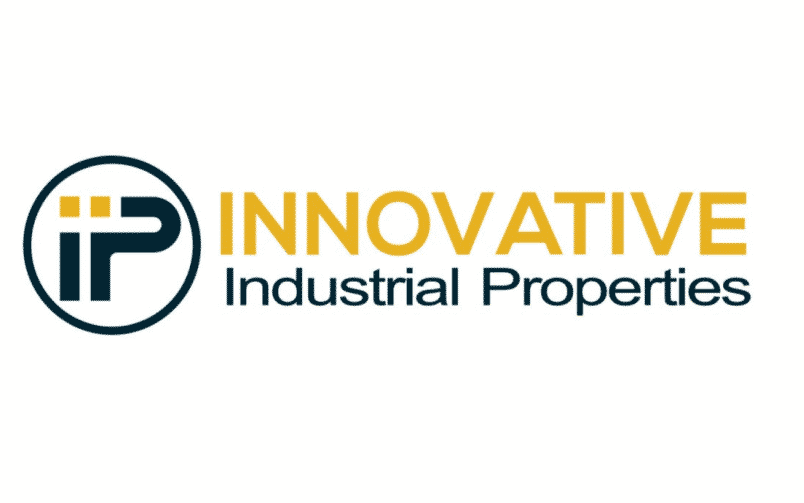 The company exceeded expectations when it announced its results for the fourth quarter and the entire 2022 year in February. IIP's overall revenue for the fourth quarter of 2022 was close to $70.5 million.  This is up from around $58.9 million for the same period in 2021 by almost 20%. IIP had a 35% growth in overall revenues from 2021 to 2022, from $204.6 million to around $276.4 million.
Furthermore, IIP reported FFO (diluted) and FFO (diluted) per diluted share of about $211.3 million and $7.64, respectively, for 2022. Also, it reported net income attributable to common stockholders (diluted) of about $153.0 million for the year 2022 and net income attributable to common stockholders (diluted) of approximately $5.52 per diluted share for the same year. Also, IIP distributed a quarterly dividend of $1.80 per common share, or an annualized dividend of $7.20 per share, on January 13, 2023, to stockholders of record as of December 30, 2022. IIP had an AFFO payout ratio of 85% in Q4 2022.
IIPR Stock Performance
On April 14th, IIPR stock closed at $70.74, down 14.39% in the last month of trading. The stock is trading in a 52-week price range of $70.35-$171.18, down 30.20% year to date. IIPR stock has a 12-month median price target of $125 per share, according to CNN Business analysts. In this case, this would be a 76.68% increase over the last trade price of $70.74.
[Read More] Cannabis Stocks Under $1 To Watch In April
AFC Gamma, Inc.
AFC Gamma, Inc. is a well-known cannabis ancillary firm with a healthy cash flow and capacity management. In general, the business was established in 2020, focusing on supply and demand theories, markets for those theories, real estate security, and other kinds of collateral. Some of AFCG's areas of expertise include first-lien loans, mortgage loans, construction loans, bridge financings, and other uncommon kinds of financing. The recent marketing attempts of AFC Gamma have been centered on the quickly growing cannabis market. The firm granted Verano Holdings Inc a $250 million credit line and a $100 million option.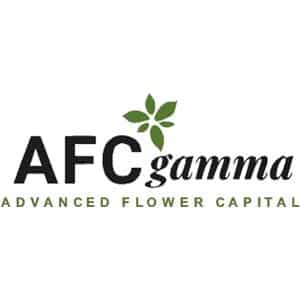 For the fourth quarter of 2022, AFC Gamma reported net income calculated in accordance with generally accepted accounting principles ("GAAP") of $2.9 million, or $0.14 per basic weighted average common share, and distributable earnings of $12.6 million, or $0.62 per basic weighted average common share. For the entire year 2022, the company reported Distributable Profits of $49.9 million, or $2.51 per basic weighted average common share, and GAAP net income of $35.9 million, or $1.80 per basic weighted average common share.
The Company's Board of Directors declared a regular cash dividend of $0.56 per common share for the first quarter of 2023 on March 2, 2023. To common stockholders with records as of March 31, 2023, the first quarter 2023 dividend will be paid on April 14, 2023.
Words From The CEO
"AFC Gamma ended the year by delivering strong earnings in a difficult macro environment for cannabis and the broader market. Looking forward, we are pleased with our liquidity position, which is generally in-line with our cash position as of December 31, 2022. Our liquidity was enhanced by repayments over the course of 2022 and includes our currently undrawn revolving credit facility. We believe our focus on credit quality, coupled with our ample liquidity, will prove valuable as we look to deploy capital both in commercial real estate assets and state-compliant cannabis operators over the course of 2023."

Chairman and Chief Executive Officer, Leonard M. Tannenbaum
AFCG Stock Performance
On April 14th, AFCG shares closed at $11.62, a 5.53 percent decline from the previous month of trading. The stock, which has a price range of $11.09 to $19, is down 26.13% year to date. In this case, analysts at CNN Business predict that the 12-month average price for AFCG shares will be $19. In comparison to the stock's most recent trading price of $11.62, this prediction shows a gain of 63.23 percent.
[Read More] 2 Marijuana Stocks For Your 2023 Portfolio
Power REIT (PW)
Power REIT's major goal is to be a real estate investment trust prioritizing long-term investments with superior risk-adjusted returns. The company's portfolio of CEA properties is gradually expanding to include new processing facilities and greenhouses. Tenants who have been awarded permission to cultivate medical marijuana on the land have taken over the leases for the buildings. Power REIT will use the funds to complete the necessary improvements to the assets that are prepared for development. Greenhouse facilities owned by Power REIT have room for growth.

For the second quarter of 2022, PW reported a core FFO of $0.41 per share, a decrease from the core FFO of $0.51 for the corresponding period in 2021. Moreover, for the quarter that ended June 30, 2022, core FFO was $0.41 per share as opposed to $0.40 per share for the quarter that ended March 31, 2022. Via 22 greenhouses, PW presently manages more than 2.2 million square feet of controlled environment agriculture (CEA) space.  PW owns 601 acres of REIT Power Series and has 7 ground leases totaling 112 kilometers of railroad land for solar projects. Around $163,000 ($0.484375 per share) in cumulative quarterly dividends on redeemable perpetual preferred stock were paid by the Trust.
PW Stock Performance
PW stock closed on April 16th at $3.365, down 14.38% for the last month of trading. In this case, the stock has a 52-week price range of $3.15-$30.70 and is down 14.81% year to date.
Making Long-Term Investments In Cannabis
For investors searching for long-term investments to enter the cannabis sector, these ancillary cannabis stocks may be a suitable option. You should always conduct your own research before investing in a firm. In addition, to determine which companies represent the best investments, it is necessary to review their financial statements and press releases. These marijuana stocks could be the ones to watch if you want to make long-term investments in 2023.
---
MAPH Enterprises, LLC | (305) 414-0128 | 1501 Venera Ave, Coral Gables, FL 33146 | new@marijuanastocks.com