Best Marijuana Stocks Trading At Penny Stocks Levels
Marijuana stocks have garnered significant attention in recent years as the legalization of cannabis for medical and recreational use has gained momentum in various jurisdictions worldwide. As a result, the cannabis industry has grown quickly and has emerged as a vibrant and dynamic component of the larger stock market. Many investors are attempting to profit from the potential for future growth in the cannabis industry because of shifting attitudes about cannabis and intensifying legalization initiatives.
However, the legal environment, market dynamics, and industry trends can affect the potential for growth in this sector, so it's essential to carefully weigh the risks and opportunities connected with investing in cannabis stocks.
In general, short-term investing in cannabis stocks entails buying and selling equities over a short period, such as a few days or weeks, to make a profitable return. This kind of investing can be risky because stock values are prone to volatility and abrupt swings in response to a range of events, such as alterations in policy, market trends, and macroeconomic conditions. At the present time, the majority of the biggest cannabis companies in the US are currently trading for pennies on the dollar. The top 3 marijuana penny stocks to add to your watchlist in April are examined in this article.
[Read More] Top Marijuana Stocks To Watch All Of 2023
Top Marijuana Stocks To Watch Under $1
Agrify Corporation (NASDAQ: AGFY)
MediPharm Labs Corp. (OTC: MEDIF)
Lowell Farms Inc. (OTC: LOWLF)
Agrify Corporation
Agrify Corporation, a US company, offers dependable machinery and software to the indoor farming sector. The business offers vertical farming systems, integrated grow racks, and LED grow lights. Agrify's state-of-the-art software and technology solutions enable businesses to operate at the highest dependability, effectiveness, and quality levels while incurring minimal costs. The company's services include consulting, engineering, and construction. Precision Extraction Solutions and Cascade Sciences, two well-known providers of tools and services for examining, processing, and extracting hemp and cannabis, were recently acquired by the business. The company acquired Lab Society in February, a pioneer in cannabis extraction, distillation, and solvent separation solutions, with a $10 million yearly revenue.

Agrify's revenue declined from $15.8 million at the same time in 2021 to $7.0 million in the third quarter of 2022. Revenue climbed by 51.4%, from $34.6 million in the same period last year to $52.4 million this year. The third quarter's gross loss was $(4.1) million, or (58.6%) of revenue, compared to the same period last year when it was $(380) thousand, or (2.4%). The most recent quarter's gross profit (loss) was $1.7 million, or 3.2% of revenue, as opposed to the prior year-to-date quarter's gross profit (loss), which was $393 thousand, or (1.1%)% of revenue. For the forthcoming fiscal year 2022, Agrify forecasts adjusted sales of between $65 million and $70 million. In April, the company announced the completion of the total turnkey cultivation facility Denver Greens, pending final inspection.
AGFY Stock Performance
AGFY stock closed on April 14th at $0.1823, down 44.59% in the past month of trading. Currently, the stock ranges from $0.14-$39.10 and is down 45.26% year to date. According to analysts at CNN Business, AGFY stock has a median price target of $1.68 per share. In this case, this would represent an upside of 811.32% from its last trading price of $0.1823.
[Read More] Best US Cannabis Stocks To Buy? 3 On Watch In April
MediPharm Labs Corp.
MediPharm Laboratories Corp., a pharmaceutical company, manufactures and sells pharmaceutical-quality cannabis oil, concentrates, and novel derivative products in Canada, Australia, Germany, and other countries. Innovative cannabinoid-based products, including cannabis extracts, are created, refined, prepared, distributed, and packaged by this company. The business also provides GMP flower sourcing, packing, and distribution services.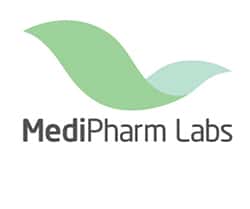 In March, the company released its fourth quarter and full-year 2022 results. Adult Use and Wellness in Canada reported net sales of $13.3 million in 2022, up 71% from $7.8 million in 2021. This segment's quarterly growth was 24% in Q4 2022 in comparison to Q3 2022. The key factors behind this trend are our presence in the Canadian cannabis wellness sector and our renowned cannabis oils. According to management, the Firm has implemented a restructuring strategy that could lead to a 30% reduction in Canadian non-manufacturing headcount, which might lead to a $3 million cost reduction each year. In April, the company completed the acquisition of VIVO Cannabis Inc. and confirmed the final ownership ratio.
MEDIF Stock Performance
MEDIF stock closed at $0.07 on April 6th, up 19.15% in the past five days of trading. The stock has a 52-week price range of $0.04-$0.12, up 43.74% year to date.
[Read More] 3 Marijuana Stocks To Keep On Your Radar This Month
Lowell Farms Inc.
Lowell Farms Inc., a well-known California cannabis producer, is rapidly expanding its market share. Among the organization's key objectives are creating outstanding cannabis brands, artisan craft cannabis farming, and cutting-edge production methods. There is a license agreement between the company and Ascend Wellness Holdings. The two companies will collaborate to offer the Lowell Smokes brand to dispensaries in Massachusetts and Illinois. In addition, Ascend and Lowell formally decided to ship Lowell Smokes to Michigan in November. The company claims that the legendary Lowell Smokes pre-roll bundles will also be available in Illinois.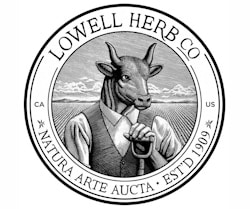 For the fourth quarter and the complete fiscal year 2022, Lowell Farms published its audited financial and operational results in March. The company's revenue for the fourth quarter of fiscal 2022 was $9.3 million, up 7% sequentially from the third quarter but down 38% from the same period a year earlier. Also, during the quarter, sales of self-grown bulk wholesale products increased by 42% sequentially to $2.8 million, rising by 23% in volume and 7% in realized price per pound.
Sales from out-of-state licensing reached $0.3 million in the fourth quarter of 2022 and $1.6 million for the whole year. The operational loss for the quarter was $6.4 million, a 22% improvement over the prior year. Operational loss rose favorably from $17.1 million in 2021 to $20.1 million in 2022. The fourth quarter's net loss of $11.1 million (including a $3.2 million impairment on capitalized equipment and leases) was larger than the third quarter's net loss of $4.8 million and the fourth quarter of 2021. The year's net loss was $24.6 million, as opposed to a net loss of $24.7 million in 2021.
LOWLF Stock Performance
The shares of LOWLF closed at $0.0443 on April 14th, up 26.66% in the last five days of trading. The stock is now trading in a 52-week price range of $0.029-$0.375 and is down 53.34% year to date.
Penny Pot Stocks And Trading In 2023
In conclusion, there are possibilities and hazards associated with purchasing cannabis stocks trading at penny stock prices. Penny stocks can be quite speculative and volatile, even though the cannabis industry has shown enormous growth potential.  When considering investing in cannabis penny stocks, investors should exercise caution and undertake thorough research. These stocks may be vulnerable to severe price volatility and lack more established companies' financial stability and regulatory compliance. Before making an investment decision, it's critical to thoroughly evaluate the management team, market position, and regulatory compliance of any cannabis penny stock. These could be top cannabis stocks to watch trading under $1.
---
MAPH Enterprises, LLC | (305) 414-0128 | 1501 Venera Ave, Coral Gables, FL 33146 | new@marijuanastocks.com