Marijuana Stocks And The US Cannabis Industry In 2023
Do you intend to invest in the best US marijuana stocks in 2023? The American cannabis industry is expected to grow further in 2023. As more states legalize cannabis for medical and recreational uses, there will likely be more cannabis businesses operating in the US. Established companies will likely aim to grow their market share as competition heats up, and new startups will likely emerge to meet the escalating demand for cannabis products.
As larger companies buy smaller ones to acquire their technology, patents, and expertise, the industry may also experience further consolidation. Additionally, the market might become more regulated, presenting opportunities and difficulties for cannabis companies. Nevertheless, it is anticipated that the US cannabis sector will expand over the next several years, propelled by shifting public perceptions, expanded legalization, and the prospect of substantial profits.
It is essential to remember that the industry's future could alter due to several factors, including modifications to governmental policies and regulations, shifts in customer preferences, and changing market dynamics. According to Grand View Research, the US cannabis market will be valued at $ 10.8 billion in 2021 and will grow at a CAGR of 14.9% from 2022 to 2030. Investors may benefit from the recent market decline by taking advantage of the sector's widespread recovery. In 2023, these three US marijuana stocks could find their way onto your watchlist.
[Read More] Best Ancillary Pot Stocks To Buy? 2 Supporting Cannabis Online
Best US Marijuana Stocks To Watch In Q2 2023
Green Thumb Industries Inc. (OTC: GTBIF)
Trulieve Cannabis Corp. (OTCMKTS: TCNNF)
Columbia Care Inc. (OTC: CCHWF)
Green Thumb Industries Inc.
Green Thumb Industries Inc. is a major player in the cannabis consumer packaged goods (CPG) industry in the United States. The company currently operates 77 stores throughout 15 states. GTI will soon have 111 retail licenses, with more on the way. After successfully acquiring Dharma Pharmaceuticals, Green Thumb has announced the opening of its marijuana business in Virginia. The business entered the Minnesota market by acquiring Leafline Industries. The business unveiled its 77th Rise location in April.

Green Thumb's Latest Finacial Results
Green Thumb released its results for the fourth quarter and the entire 2022 year at the end of February. A 6.4% rise over the fourth quarter of 2021's $243.6 million brought the overall revenue for the fourth quarter of 2022 to $259.3 million. For 2022, total revenue increased by 13.9% to $1.0 billion. The main causes of the revenue rise in the fourth quarter were revenue from acquisitions completed throughout 2021 and the legalization of adult-use sales in New Jersey, which went into effect on April 21, 2022. Total retail revenue climbed by 14.2% in the fourth quarter of 2021 and by 24.1% in the entire year of 2022. Comparable sales for the fourth quarter of 2022 increased by 3.4% over the same period the previous year on a base of 65 locations (stores open at least a year).
The gross profit for the fourth quarter of 2022 was $124.0 million, or 47.8% of revenue, compared to the fourth quarter of 2021, when it was $128.6 million, or 52.8% of revenue. Compared to $491.9 million, or 55.1% in 2021, the gross margin for the entire year was $504.0 million, or 49.5% of revenue. The company's fourth quarter 2022 net loss was $51.2 million, or ($0.22) per basic and diluted share, as opposed to the preceding year's fourth quarter net gain of $22.8 million, or $0.10 per basic and diluted share. Net income for the whole of 2022 was $12.0 million, or $0.05 per basic and diluted share.
GTBIF Stock Performance
On April 13th, GTBIF shares finished at $7.30, down 8.64% in the month of trading. Currently, the stock has a 52-week price range of $6.83-$16.84 and is down 15.51% year to date.  According to analysts at CNN Business, GTBIF stock has a 12-month average price target of $15.44 per share. In this case, this would represent an increase of 111.48% from its last trading price of $7.30.
[Read More] Top Canadian Marijuana Stocks To Buy Now? 2 For Your List In April
Trulieve Cannabis Corp.
Trulieve Cannabis Inc., a corporation with operations in eleven states, has the largest market share in Florida. The business rules the American cannabis market with 175 retail locations. The company has 4 million square feet of processing and expansion space. The most recent Georgia manufacturing license has helped Trulieve's position in the Southeast cannabis industry. In Massachusetts, the company opened its first dispensary, laying the framework for future expansion. The company bought a 64,00 square foot growing facility close to Phoenix in February to expand its capacity for production in the southwest. The business increased its geographic reach into West Virginia in April by finalizing the acquisition of Greenhouse Wellness West Virginia Dispensaries LLC.

Revenue for Trulieve's fourth quarter and record full year 2022 exceeded $1.2 billion. In example, the company produced record quarterly revenue in 2022 of $302 million and sequential retail revenue growth of 2%, for a total of $1.24 billion, up 32% annually. The corporation kept the top position in the sector as of December 31, 2022, with a U.S. retail network of 181 dispensaries, up 14% from 2021. More than 4 million square feet of processing and cultivation space support this network.
Words From The CEO
"Trulieve has grown to surpass $1.2 billion in revenue in less than seven years, a notable milestone and a testament to the agility of our team. Our success is the culmination of thoughtful intention, superb execution, and best in class capabilities for rapid growth. With increasing mainstream support and meaningful regulatory reform on the horizon, tremendous growth opportunities lie ahead for U.S. legal cannabis. In 2023, we are laser focused on cash generation while investing to build a sustainable company designed to thrive in an integrated commerce environment."

Kim Rivers, Trulieve CEO
TCNNF Stock Performance
TCNNF stock closed on April 13th     at $5.62, down 7.11% in the last month of trading. Currently, the stock has a 52-week price range of $4.85-$18.60 and is down 25.79% year to date. According to analysts at Tip Ranks, TCNNF stock has a 12-month average price target of $15.95 per share. In this case, this represents an upside of 183.86% from its last trading price of $5.62.
[Read More] Marijuana Stocks Under $1 For April 2023
Columbia Care Inc.
Columbia Care Inc.'s domain in the New York area could greatly expand. The company, which is one of the biggest cannabis growers on the East Coast, just bought a 34-acre Long Island facility. Columbia Care is present in 131 sites, including 33 cultivation and processing facilities, 95 dispensaries, and 18 US cities. In October 2021, the company unveiled a marijuana dispensary at its first site in Missouri. The corporation knows the location of the third gLeaf dispensary in Virginia. On March 23, Columbia Care was purchased by Cresco Laboratories Inc. (OTC: CRLBF), the largest MSO in the US, for a $2 billion total enterprise value.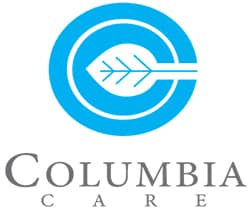 According to business forecasts, revenue will rise 2.4% annually to $133 million in the third quarter of 2022. The business's gross profit increased 2.5% QoQ to $52 million. Retail revenue increased by only 0.4% compared to Q2 2022, whereas wholesale sales increased by 14% sequentially, significantly increasing EBITDA. By June 2022, adult usage hours will be fully implemented in New Jersey's retail establishments. Market sales rose by more than 85% during the preceding three months, while wholesale growth exceeded quarterly growth by a factor of more than five.
In Q3, no new retail establishments were inaugurated. The company added Carytown, its fifth retail facility in Virginia, at the end of the quarter, bringing the total number of dispensaries to 85. Columbia Care welcomed the beginning of marijuana sales for adult use in Missouri on February 6. The business also debuted PRESS 2.0, a new line of uniquely designed cannabis tablets, in February.
CCHWF Stock Performance
CCHWF stock closed on April 13th at $0.5039, down 13.27% in the last month of trading. Currently, the stock has a 52-week range of $0.4080-$2.80, down 32.81% year to date. According to analysts at CNN Business, CCHWF stock has a 12-month average price target of $1.53 per share. In this case, this is an upside of 203.11% from its last trading price of $0.5039.
US Pot Stocks In Q2 2023
Finding the top cannabis companies may be easier if you look at their financials and press releases. In an effort to profit from the current market volatility, a number of seasoned investors are actively trading short-term positions in the top cannabis companies. Use technical indicators and chart patterns to identify the best entry points and take-profit areas prior to opening a position. By deliberately looking for beneficial situations, you can increase your ability to complete trades profitably. The best marijuana stocks may be among the most fascinating to watch in 2023 due to their propensity for volatility.
---
MAPH Enterprises, LLC | (305) 414-0128 | 1501 Venera Ave, Coral Gables, FL 33146 | new@marijuanastocks.com