2 Canadian Marijuana Stocks To Buy To Start The Week?
When it comes to finding the best marijuana stocks to buy each company holds different values. For instance, there are ancillary marijuana stocks that may have less volatility. Some people find that the less volatility a company has the better its odds of taking better profits. On the other hand, even with high amounts of volatility MSO cannabis stocks tend to see bigger rises when there is a recovery. Some pure-play marijuana stocks as well see sizable recoveries as well.
Yet with the inconsistent trading, these recoveries are short-lived and it becomes a challenge to take profits. Right now many feel that marijuana stocks hold more long-term value than short. All due to the way the sector has been trading over the last year. Some were not able to make the adjustment to the volatile trading and this led to more fear and caution.
The cannabis industry is still growing and progressing day by day. More than half of the United States has already legalized cannabis as well as other regions around the world. At this pace, it's only a matter of time before federal reform is made law and the industry can reach its full potential. The companies below are a few marijuana stocks to watch for those interested in investing in legal cannabis.
Marijuana Stocks To Watch 2023
Canopy Growth Corporation (NASDAQ:CGC)
Aurora Cannabis Inc. (NASDAQ:ACB)
Canopy Growth Corporation
Canopy Growth Corporation together with its subsidiaries, engages in the production, distribution, and sale of cannabis and hemp-based products for recreational and medical purposes primarily in Canada, the United States, and Germany. It operates through two segments, Global Cannabis, and Other Consumer Products. In recent news, the company announced the refinancing of C$100 million of notes due in 2023. The company has entered into an exchange agreement ( with Greenstar Canada Investment Limited Partnership.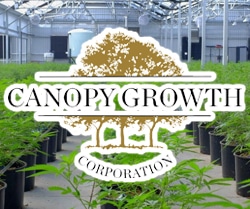 Which is a wholly-owned subsidiary of Constellation Brands, Inc. This venture was done in order to extinguish C$100 million (approximately USD$73.9 million) aggregate principal amount of the Company's outstanding 4.25% unsecured notes.
[Read More] Best Ancillary Pot Stocks To Buy? 2 Supporting Cannabis Online
A promissory note issuable to GCILP in the aggregate principal amount of C$100 million payable on December 31, 2024. The Promissory Note will bear interest at a rate of 4.25% per year, payable on maturity of the Promissory Note. The CBI Transaction is expected to close on or about April 14, 2023, subject to customary closing conditions.
Aurora Cannabis Inc.
Aurora Cannabis Inc. together with its subsidiaries, produces, distributes, and sells cannabis and cannabis-derivative products in Canada and internationally. The company produces, distributes, and sells medical and consumer cannabis products in Canada.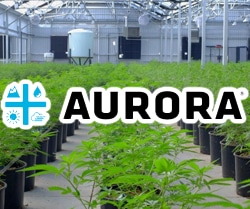 Recently the company and MedReleaf Australia announced the launch of IndiMed Tempo 26. Which is a range of new higher-THC dried cannabis products for qualified patients under the MedReleaf Concession Scheme (MCS). Tempo 26 will add to the portfolio of products available, giving doctors the ability to prescribe from a wider range of options for medical cannabis patients.
[Read More] 2 Marijuana Stocks For Your 2023 Portfolio
Words From The Company
"We are proud to further expand the variety of high-quality medical cannabis products that Australian patients can access through the MedReleaf Concession Scheme, and with the addition of Tempo 26, doctors and patients now have more control and choice about their medical cannabis treatment than ever before," says Miguel Martin, CEO of Aurora Cannabis.
---
MAPH Enterprises, LLC | (305) 414-0128 | 1501 Venera Ave, Coral Gables, FL 33146 | new@marijuanastocks.com