Best Cannabis Stocks For To Watch Now
Are you looking for top marijuana stocks for June? Many marijuana penny stocks have risen significantly in value. Bipartisan US House and Senate legislators resurrected the SAFE Banking Act in May, reviving the cannabis industry. Cannabis penny stocks are one industry where new investors may realize quick profits. A penny stock is one that has a market value of less than $5 per share. Despite the industry's well-known high level of market volatility, short-term investors have the potential to benefit significantly.
Marijuana penny stocks, characterized by their low share prices and potential for explosive gains, present an avenue for both experienced and novice investors to venture into the green rush. In this intriguing realm, where uncertainty and volatility mingle with the promise of enormous profits, it is essential to navigate wisely and stay informed about the industry's evolving dynamics.
Cannabis penny stocks are one area in which new investors can trade for short-term gains. A penny stock has a share price of less than $5. Short-term investors could profit considerably despite the industry's well-known high market volatility. Despite the high market volatility, these marijuana companies can potentially provide significant profits to short-term investors. In the next five years, the cannabis market will more than triple. Let's look at three leading marijuana stocks to watch in June.
[Read More] 3 Marijuana Stocks To Buy For Cannabis Investment Options?
Best Marijuana Penny Stocks For June
Glass House Brands Inc. (OTC: GLASF)
Goodness Growth Holdings, Inc. (OTC: GDNSF)
TILT Holdings Inc. (OTC: TLLTF)
Glass House Brands Inc.
Glass House Brands Inc., a vertically integrated hemp and cannabis company, caters to one of the country's fastest-growing industries. The company focuses on the California market, where it develops distinct, ecologically friendly brands to meet consumers' needs in various industries. Forbidden Flowers, Glass House Farms, and Mama Sue Wellness are some of the company's well-known products. In September 2021, the company intends to invest in a 5.5 million square foot greenhouse in Southern California. The new company's chief financial officer is Mark Vendetti. PLUS, a well-known California edibles company, was purchased for $25.6 million in December.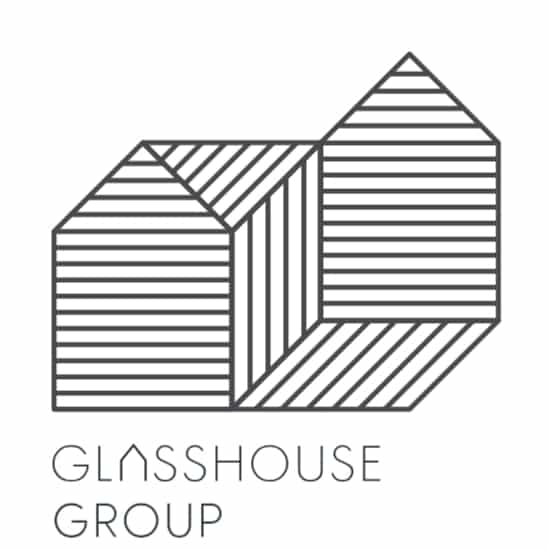 Glass House reported net revenues of $29.0 million in the first quarter of 2023, a 108% increase over the first quarter of 2022 but a 10% sequential decline over the fourth quarter of 2022, owing primarily to seasonality. This performance was at the high end of our Q1 estimate range of $27 million to $29 million. Furthermore, wholesale biomass revenue of $14.5 million increased 182% from Q1 2022 to Q4 2022 but fell 7% sequentially. In the third quarter, products sold increased 179% year on year to roughly 49,923 pounds of equivalent dry weight. Consolidated gross profit was $12.0 million, or 41% of net revenues, up from $2.3 million, or 17%, in the first quarter of 2022 and $10.2 million, or 32%, in the fourth quarter. This is the highest gross margin percentage since the second quarter of 2022, the last quarter before wholesale prices began to fall precipitously.
Q2 2023 Outlook
The company estimates revenue of $38 to $40 million. The increase vs. Q1 23 is mostly attributable to a seasonal increase in biomass production due to higher sunshine levels in Q2 compared to Q1, and we estimate CPG and Retail revenue to be similar relative to Q1 due to the prolonged unfavorable retail environment. We predict that our average wholesale biomass selling price will be $325 per pound based on patterns through early May.
GLASF Stock Performance
GLASF stock ended at $4.035 on June 8th, up 10.55% in the last month of trading. Currently, the stock has been trading in a 52-week range of $1.78-$4.51. GLASF stock is up 111.26% year to date.
[Read More] Top Pharmaceutical And Ancillary Cannabis Stocks For June 2023
Goodness Growth Holdings, Inc.
Goodness Growth Holdings, Inc. is a physician-led cannabis firm in the United States. The company grows marijuana in ecologically friendly greenhouses, produces pharmaceutical-grade cannabis extracts, and distributes its products through a network of retail dispensaries and independent dispensaries under Goodness Growth and other brands. It operated 18 dispensaries as of March 11, 2022, including two in Maryland, eight in Minnesota, four in New Mexico, and four in New York. It also distributed wholesale cannabis products through multiple Arizona, Maryland, Minnesota, and New York entities. In June 2021, the firm changed its name from Vireo Health International Inc. to Goodness Growth Holdings, Inc. The corporate headquarters of Goodness Growth Holdings, Inc. are in Minneapolis, Minnesota.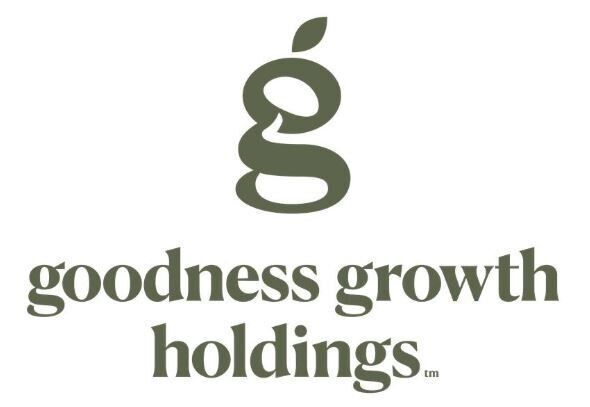 In May, the company disclosed first-quarter 2023 results, including a $19.1 million revenue rise of 22.1% year on year and 30.5% excluding discontinued operations. Total current assets were $115.2 million as of March 31, 2023, including $10.3 million in cash on hand, excluding $1.7 million in net proceeds from the Company's recently concluded convertible credit arrangement. The total amount of current obligations was $96.4 million.
Words From The CEO
"Our first quarter results demonstrate a continuation of the trends we discussed last quarter, with revenue growth in each of our core markets and gross margin performance that has stabilized since the wind down of our former outdoor operations in Arizona. Fundamentally, our strategy this year aims to produce better and more affordable products for patients and consumers in Maryland, Minnesota, and New York, and we believe we are off to a solid start toward achieving these goals. We were also pleased to close on a new $10 million convertible loan facility earlier this month. Although access to capital remains challenging and expensive for cannabis operators, this loan provides us flexibility to execute our plans for the year, which rest upon delivering meaningful operational improvements, driving quality and efficiency within our cultivation and manufacturing facilities, with a priority on being prepared for adult-use transitions in our core markets."

Interim Chief Executive Officer Josh Rosen
GDSNF Stock Performance
On June 8th, GDNSF stock closed at $0.175, down 27.51% in the last trading month. The stock is currently trading in a 52-week price range of $0.091-$1.70 and is up 9.38% year to date. GDNSF stock has a median price target of $0.20, representing a 14.29% increase from its last trading price of $0.175.
[Read More] Top Canadian Penny Stocks To Buy? 3 To Watch
TILT Holdings Inc.
TILT Holdings Inc., an international market specialist, may be able to assist cannabis entrepreneurs in building a global brand. The European Union, the United States, Canada, Israel, Mexico, and South America are the companies' key markets. To be clear, TILT has a diverse portfolio of companies that provide manufacturing, production, hardware, and software to other leading cannabis companies. In most cases, the company supplies the best inhalation apparatus for cannabis-based treatments to the American and European markets.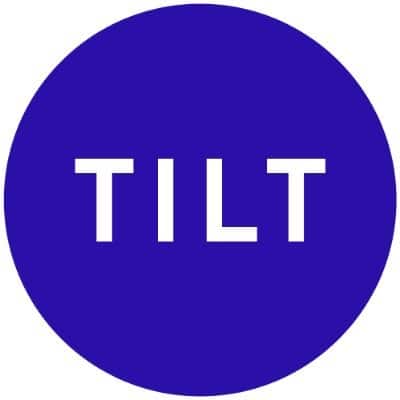 Q1 2023 Financial Summary
Revenue was $42.3 million in the three months ended March 31, 2023, compared to $42.4 million in the prior year period.
Gross profit was $8.8 million in the three months ended March 31, 2023, or approximately 20.8% of revenue, compared to $9.4 million or approximately 22.1% of revenue in the prior year period. The decrease in gross profit and gross margin was primarily due to price compression in the Massachusetts cannabis market, partially offset by an increase in gross profit and margin in the Company's inhalation business driven primarily by lower costs of goods.
Net loss improved to $4.9 million in the three months ended March 31, 2023, compared to a net loss of $11.6 million in the prior year period. The improvement was primarily driven by an $8.4 million gain from the previously announced sale-leaseback transaction for the Company's Pennsylvania cultivation and manufacturing facility.
Adjusted EBITDA (non-GAAP) was $(79) thousand in the three months ended March 31, 2023, compared to $1.5 million in the prior year period. The decrease was driven by lower gross profit, higher general and administrative expenses, and increased retail headcount in Massachusetts.
On March 31, 2023, the Company had $5.2 million of cash, cash equivalents, and restricted cash compared to $3.5 million on December 31, 2022. Total net debt on March 31, 2023, was $48.9 million compared to $59.7 million at December 31, 2022.
TLLTF Stock Performance
TLLTF stock is trading at $0.035 on June 8th, down 40.68% in the past month. The stock has a 52-week price range of $0.029-$0.21 and is up 13.52% year to date.
Trading Pot Stocks For Short Term Gains In 2023
In general, looking at financials and press releases may make it easier to identify the top cannabis companies on the market. A number of seasoned investors are actively exchanging short-term positions in the leading cannabis companies in order to gain on the present market volatility. Before building a position, use technical indicators and chart patterns to determine the optimal entry points and take-profit zones. You can improve your ability to execute profitable trades by searching for suitable settings meticulously. Because of their propensity for volatility, the top marijuana stocks may be among the best to watch in 2023.
---
MAPH Enterprises, LLC | (305) 414-0128 | 1501 Venera Ave, Coral Gables, FL 33146 | new@marijuanastocks.com