Best Marijuana Stocks To Watch In June
As the global cannabis sector gains traction, Canadian cannabis stocks remain at the vanguard, providing investors with attractive options in a quickly expanding market. The cannabis sector in Canada has grown dramatically, attracting investors from all walks of life. The country's forward-thinking approach to cannabis legalization, as well as its strong regulatory structure, have created a climate that encourages growth, innovation, and profitability. As a result, with companies at various phases of development and diversification, Canadian cannabis stocks have emerged as an interesting investment opportunity.
It's important to note that investing in penny stocks necessitates a detailed understanding of the underlying company's fundamentals, finances, and growth potential. When it comes to penny stocks, thorough study, careful analysis, and an informed approach are essential, as they can be subject to significant fluctuations and volatility.
Making short-term investments in marijuana stocks is one strategy to profit from the present market. Penny stocks are those that have a share price of less than $5. Because of their well-known high daily and monthly price volatility, these cannabis penny stocks may offer opportunities. Cannabis investors who were prepared to take on these high-risk/high-reward ventures profited handsomely on a number of these stocks. Let's look at three of the best Canadian cannabis penny stocks worth keeping on watch right now.
[Read More] The Top 3 Marijuana Stocks To Watch In The Stock Market
Top Canadian Marijuana Stocks In 2023
HEXO Corp. (NASDAQ: HEXO)
Organigram Holdings Inc. (NASDAQ: OGI)
Cronos Group Inc. (NASDAQ: CRON)
HEXO Corp.
HEXO Inc., a Canadian corporation, has received numerous awards for its cannabis products. The company has a global presence offers a diverse range of products to the Canadian leisure industry. HEXO sells medicinal products in countries such as Israel, Malta, and Canada. Furthermore, the corporation has been boosting its market share in the marijuana market in the United States. Truss CBD USA, a collaboration between HEXO and Molson Coors, serves Colorado. The company recently acquired Zenabis Global Inc., a licensed grower of cannabis in Canada for both medical and recreational purposes. Both partnerships will contribute to HEXO's future expansion in the US, Canada, and Europe.

HEXO Financial Results
HEXO reported its third-quarter fiscal year 2023 results in April, with $145.6 million in net revenue and its 16th consecutive quarter of positive adjusted EBITDA. With the HEXO acquisition, the business hopes to significantly grow Canadian revenue while keeping the world's greatest federally legal cannabis market share. Despite the country's constantly difficult conditions, Tilray maintained its lead in Canada's cannabis market share. The Company believes that acquiring HEXO's leading high-growth brands will improve its current position, which is underpinned by low-cost operations and complementary distribution across the whole Canadian continent.
Tilray's current Canadian position, with a 12.9% pro-forma market share, the #1 market position across all important markets, and a leading share across most product categories, is likely to be strengthened by the combined organization. This comprises the top low-cost operations with distribution across Canada and pro forma net sales of roughly $215 million.
HEXO Stock Performance
On June 6th, HEXO closed at $0.9353, down 4.56% percent in the last five days of trading. The stock is presently trading in a 52-week price range of $0.891-$3.99, down 7.40% year to date.  According to CNN Business experts, HEXO stock has a 12-month average price objective of $1.18 per share. This would be a 28.04 percent decrease from the last transaction price of $0.9353.
[Read More] Top Cannabis Penny Stocks For June 2023
Organigram Holdings Inc.
OrganiGram Holdings Inc. is well-known for the cannabis-derived and extracted products it produces. The company is well-known for growing high-quality marijuana for both recreational and therapeutic purposes. Organigram is expanding its most important foreign contacts in order to boost its position in the global cannabis industry. In terms of commerce, the wholesale cannabis distribution market is quickly developing. Organigram's premium addition to the SHRED product line, SHRED'ems Gummies, is now available. The Edison JOLTS are the first tasty, powerful THC edible extracts in the country.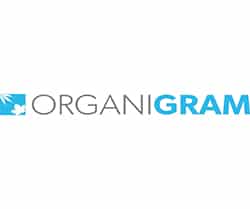 OrganiGram reported financial results for the second quarter of fiscal 2023, with net income increasing by 24% to $39.5 million, up from $31.8 million in the same period last year. The increase was mostly due to an increase in international revenue, which was somewhat offset by a decrease in medical sales. Furthermore, the cost of sales climbed to $29.6 million in Q2 Fiscal 2023 from $25.0 million in Q2 Fiscal 2022, owing mostly to an increase in sales volume in the adult-use recreational market. Because of stronger net sales and lower production costs per unit, the Q2 Fiscal 2023 margin grew to $9.9 million from $6.9 million in Q2 Fiscal 2022.
The net loss in the second quarter of fiscal 2023 was $7.5 million, compared to $4.0 million in the second quarter of fiscal 2022. The net loss increased due to a $2.4 million gain in the fair value of derivative warrant liabilities during Q2 Fiscal 2023, compared to a $10.6 million gain in the prior year period, because movements in the Company's share price had a greater absolute impact on the fair value of the derivative warrant liability in the prior year period. Adjusted EBITDA in Q2 Fiscal 2023 was $5.6 million, up from $1.6 million in Q2 Fiscal 2022.
OGI Stock Performance
OGI stock closed at $0.4197 on June 6th, up 7.62% in the past five days of trading. The stock has a 52-week price range of $0.3710-$1.27 and is down 47.54% year to date. According to analysts at CNN Business, OGI stock has a 12-month median price target of $0.93 per share. In this case, this would represent an upside of 123.59% from its last trading price of $0.4197.
[Read More] Best Cannabis REITs For Watchlist In June
Cronos Group Inc.
Cronos Group Inc. is one of the world's leading cannabis distributors, with operations on five continents. Canadian consumers have been nothing but complimentary about Cronos' cannabis enterprises. Cronos also disclosed that it paid $110.4 million for a 10.5 percent share in PharmaCann. The US government's legalization of marijuana will have an impact on purchases, among other things. The agreement would cover PharmaCann's six manufacturing facilities and 23 dispensary locations. The company debuted a new line of cannabis candy in two flavors earlier this year. According to a poll, adult customers enjoy these specific foods. The company collaborated with Geocann in June to use the VESIsorb delivery technology for quicker absorption.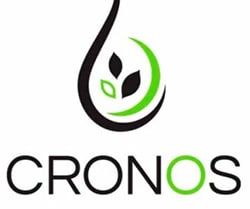 Cronos Group Inc. recorded net revenue of $20.1 million in the first quarter of 2023, a $4.9 million decline from the first quarter of 2022. The drop was mostly attributable to fewer cannabis flower sales in the Rest of the World ("ROW") segment and a fall in revenue in the United States segment. The weakening of the Canadian and Israeli currencies against the US dollar also had an impact on ROW segment net revenue. Higher cannabis extract sales in Canada countered some of these findings. In Q1 2023, gross profit was $2.4 million, a $4.5 million decline from Q1 2022.
Net revenue for the full fiscal year 2023 is estimated to range between $100 and $110 million. Furthermore, the Company is on target to meet the high end of the previously identified $10 to $20 million in operating expense savings for 2023, principally from savings in sales and marketing, general and administrative, and research and development.
CRON Stock Performance
On June 6th, CRON stock closed at $1.75, with a 52-week price range of $1.66-$3.616. According to CNN Business analysts, CRON stock has a 12-month consensus forecast price target of $2.34 per share. This projection represents a 34.66 increase from the stock's most recent trading price of $1.75.
[Read More] Marijuana Stocks To Buy In June? 3 To Watch This Week
Canadian Pot Stocks And Trading In 2023
To take advantage of the current market volatility, many investors are actively trading short-term positions in the major cannabis shares. Before entering a trade, use chart patterns and technical indicators to determine the best entry and exit positions. You can boost your odds of closing profitable trades by continually seeking out good opportunities. With some of Canada's most well-known marijuana companies suffering significant volatility, these could be some of the top cannabis penny stocks to watch in 2023.
Disclaimer: The information provided in this article is for educational and informational purposes only and should not be construed as financial or investment advice. Investing in cannabis stocks, particularly penny stocks, contains inherent risks, and readers are recommended to perform their research and seek expert guidance before making any investment decisions.
---
MAPH Enterprises, LLC | (305) 414-0128 | 1501 Venera Ave, Coral Gables, FL 33146 | new@marijuanastocks.com