Top Marijuana Stocks To Start Watching In June
As we start June 2023, the Canadian cannabis sector continues to evolve and thrive. Since the legalization of recreational cannabis in Canada in 2018, the sector has grown significantly, attracting both investors and users. Cannabis legalization has prepared the path for a vibrant market, with many corporations battling for a piece of the quickly expanding industry. Cannabis stocks in Canada continue to provide profitable investing opportunities. This article will examine the current situation of the 2 Canadian cannabis companies, the industry's obstacles, improvements in secure banking, and the possibilities for trading Canadian cannabis stocks in 2023.
Making short-term trades in cannabis penny stocks is one strategy to profit from the current market. Penny stocks are equities that trade for less than $5 a share. Because of their well-known high daily and monthly price volatility, these cannabis penny stocks may present opportunities. Cannabis investors ready to participate in these high-risk/high-reward transactions have profited from recent double-digit percentage returns on several of these stocks. Let's look at two of the best Canadian cannabis penny stocks to follow right now.
[Read More] Best Ancillary Marijuana Stocks To Watch In June
Top Canadian Cannabis Stocks For June Watchlist
SNDL Inc. (NASDAQ: SNDL)
Village Farms International, Inc. (NASDAQ: VFF)
Sundial Growers Inc.
In Canada, SNDL Inc. manufactures, promotes, and distributes cannabis-related products. The corporation's two core business divisions are retail operations and cannabis-related activities. It produces, distributes, and sells cannabis to adult markets as well as privately sells cannabis for recreational purposes through corporate-owned and franchised retail cannabis firms. The company also manufactures and distributes inhalable items like as flower, pre-rolls, and vapes. Its brands include Top Leaf, Sundial Cannabis, Palmetto, and Grasslands.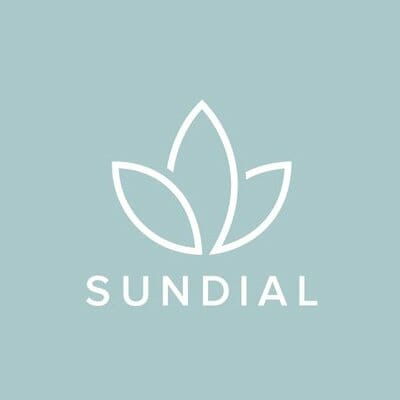 First Quarter 2023 Financial and Operational Highlights
SNDL reported $202.5 million in net revenue for the first quarter of 2023, up from $240.4 million in the fourth quarter of 2022 and $17.6 million in the first quarter of 2022, a 1,050% increase year on year. The acquisitions of Alcanna, Valens, and Zenabis contributed to the growth over the prior year's comparative quarter. Seasonality in the Liquor Retail category can explain the reduction in revenue in the first quarter of 2023 compared to the fourth quarter of 2022, as the fourth quarter is traditionally the strongest, and the first quarter is typically the worst. This was offset in part by an increase in revenue from the Cannabis Operations segment as a result of Valens' partial quarter contribution in 2023.
The company lost $36.1 million in the first quarter of 2023, compared to $161.6 million in the fourth quarter of 2022 and $38.0 million in the first quarter of 2022. The first-quarter loss was exacerbated by a seasonal decline in Liquor Retail sales and inventories and $10 million in asset impairments.
In January 2023, SNDL completed its acquisition of Valens. The united firms comprise a low-cost, vertically integrated Canadian company that generates over a billion dollars in pro forma revenue annually. The company is one of Canada's largest adult-use cannabis manufacturers and sellers, with a diversified portfolio of brands, a 197-store multi-banner cannabis retail network, low-cost biomass sourcing, quality indoor cultivation, and low-cost manufacturing facilities.
SNDL Stock Performance
SNDL stock closed at $1.42 on May 31st, down 4.70% in the past month of trading. The stock has a 52-week price range of $1.29-$3.97 and is down 32.06% year to date. According to analysts at CNN Business, SNDL stock has a 12-month consensus price target of $3.23 per share. In this case, this would represent an increase of 125.89% from its last trading price of $1.42.
[Read More] Top Marijuana Penny Stocks For Watchlist Memorial Day
Village Farms International, Inc.
In North America, Village Farms International, Inc. and its subsidiaries grow, sell, and distribute greenhouse-grown cucumbers, bell peppers, and tomatoes. In addition, the company operates CBD and cannabis-related businesses in the United States and Canada. Pure Sunfarms, a completely owned subsidiary of Village Farms, is one of North America's largest cannabis businesses. Pure Sunfarms has a Delta 2 greenhouse with a cannabis production license, doubling its output capacity. Village Farms developed a new website and logo last year at www.villagefarms.com.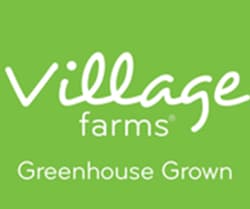 Consolidated revenues declined 8% year on year to $64.7 million from $70.2 million, according to the company's first-quarter 2023 results. Furthermore, net sales in the cannabis segment increased 4% year on year to $30.1 million, representing 47% of overall Village Farms revenues. Furthermore, its entire cannabis segment net loss was ($0.5 million), compared to net profits of $1.3 million.  The cannabis segment's adjusted EBITDA increased from $2.7 million to $3.8 million. Cannabis net sales in Canada increased by 23% (in constant currency) to $25.1 million (C$34.0 million) from $21.8 million (C$27.6 million). Overall, retail branded cannabis sales in Canada increased by 40%, while foreign (export) sales increased by 943%.
VFF Stock Performance
VFF stock closed at $0.5920 on May 31st, down 23.10% in the last month of trading. Currently, the stock has a 52-week price range of $0.5826-$3.53 and is down 55.82% year to date. According to analysts at CNN Business, VFF stock has a 12-month median price target of $2.00 per share. In this case, this would represent an upside of 239.39%.
[Read More] This is Why Marijuana Stocks Are Not Short-Term Investments
Trading Canadian Pot Stocks June 2023
Many investors are actively trading short-term positions in the main cannabis equities to capitalize on the present market volatility. Determine the optimum entry points and take-profit zones before establishing a position utilizing chart patterns and technical indicators. By consistently seeking good prospects, you can increase your chances of closing winning trades. With some of the most well-known Canadian marijuana companies experiencing severe volatility, these might be some of the top cannabis penny stocks to watch in 2023.
---
MAPH Enterprises, LLC | (305) 414-0128 | 1501 Venera Ave, Coral Gables, FL 33146 | new@marijuanastocks.com