Best Cannabis Stocks To Watch Before June 2023
Do you want to buy the best marijuana stocks before June 2023? This month, bipartisan US House and Senate members resurrected the SAFE Banking Act, reviving the cannabis industry. Cannabis penny stocks are one area that may provide short-term rewards to new investors. A penny stock trades for less than $5. Despite the industry's well-known high level of market volatility, short-term investors may expect to earn substantial returns.
According to estimates, the marijuana sector will continue to grow in the coming years, as it has in recent years. Many individuals feel marijuana has multiple medical and recreational applications and has the potential to become a very profitable industry. However, with the marijuana business expected to grow at a compound annual growth rate of at least 25% through 2030, many investors are looking for investment options.
Overall, as marijuana legalization spreads globally, the marijuana market has experienced substantial expansion and financial possibilities. Trading marijuana stocks could be an interesting financial possibility for investors willing to take risks as more companies enter the market. However, like with any other investment, having a clear trading strategy and a solid grasp of the market is critical.
The American cannabis market will see tremendous expansion. Investors can profit from the market's current momentum by taking advantage of the sector's resurgence. The following are the 2 top marijuana stocks to watch before June.
[Read More] 2 Marijuana Stocks On Watch Before June
Top Cannabis Stocks To Watch on Memorial Day
Glass House Brands Inc. (OTC: GLASF)
Lowell Farms Inc. (OTC: LOWLF)
Glass House Brands Inc.
Glass House Brands Inc., a vertically integrated hemp and cannabis company, caters to one of the country's fastest-growing industries. The company focuses on the California market, where it develops distinct, ecologically friendly brands to meet consumers' needs in various industries. Forbidden Flowers, Glass House Farms, and Mama Sue Wellness are some of the company's well-known products. In September 2021, the company intends to invest in a 5.5 million square foot greenhouse in Southern California. The new company's chief financial officer is Mark Vendetti. PLUS, a well-known California edibles company, was purchased for $25.6 million in December.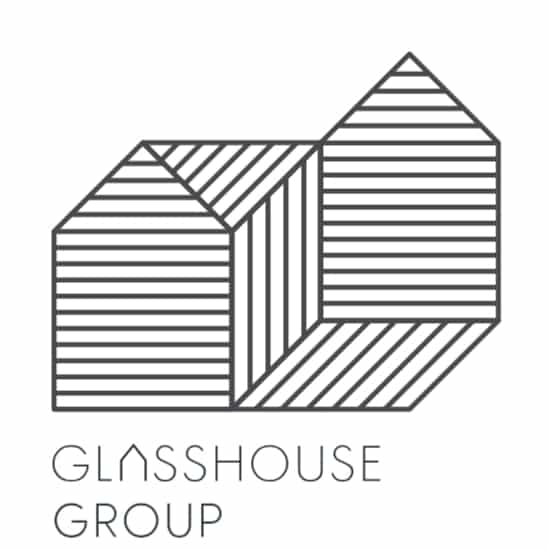 Glass House reported net revenues of $29.0 million in the first quarter of 2023, a 108% increase over the first quarter of 2022 and a 10% sequential fall over the fourth quarter of 2022, mostly due to seasonality. This performance was at the high end of our $27 million to $29 million Q1 projection range. Furthermore, wholesale biomass revenue of $14.5 million rose 182% compared to Q1 2022 but decreased 7% sequentially compared to Q4 2022. Products sold grew 179% year on year in the quarter to approximately 49,923 pounds of equivalent dry weight. Consolidated gross profit was $12.0 million, or 41% of net revenues, compared to $2.3 million, or 17%, in the first quarter of 2022 and $10.2 million, or 32%, in the fourth quarter of 2022. This is the highest gross margin percent since Q2 2022, the last quarter before wholesale prices began their large decline.
Q2 2023 Outlook
We anticipate revenue of $38 million to $40 million. The rise vs. Q1 23 is primarily driven by a seasonal increase in biomass production due to greater sunshine levels in Q2 relative to Q1, and we expect CPG and Retail revenue to be unchanged relative to Q1 due to the prolonged challenging retail environment. Based on patterns through early May, we anticipate our average wholesale biomass selling price will be $325 per pound.
GLASF Stock Performance
GLASF stock ended at $3.46 on May 26th, up 17.69% in the last month of trading. Currently, the stock has been trading in a 52-week range of $1.78-$4.51. GLASF stock is up 81.65% year to date.
[Read More] Marijuana Stocks To Watch After Memorial Day
Lowell Farms Inc.
Lowell Farms Inc., a well-known California cannabis producer, is rapidly expanding its market share. The organization's primary goals are developing great cannabis brands, artisan craft cannabis cultivation, and cutting-edge production technologies. The company and Ascend Wellness Holdings have a license arrangement. The two companies will bring the Lowell Smokes brand to Massachusetts and Illinois dispensaries. Ascend, and Lowell formally decided to export Lowell Smokes to Michigan in November. According to the firm, the famed Lowell Smokes pre-roll bundles will also be available in Illinois.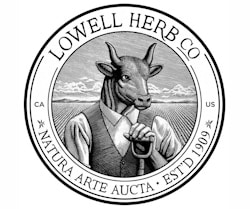 Lowell reported a 39% decline in net revenue to $7.5 million in Q1 2023, compared to $12.4 million in Q1 2022. Net sales were $9.3 million in Q4 2022, a 19% decline. Furthermore, gross profit for Q1 2023 was $0.1 million, showing 1.8% gross margins, compared to $1.6 million, reflecting 12.7% gross margins in Q1 2022. The company had a $4.0 million net loss, compared to a $4.1 million net loss in Q1 2022 and a net loss of $11.1 million in Q4 2022.
LOWLF Stock Performance
The shares of LOWLF closed at $0.034 on May 26th, up 9.52% in the last month of trading. The stock is now trading in a 52-week price range of $0.029-$0.3030 and is down 63.68% year to date.
[Read More] Is It Time To Buy Cannabis Stocks? 2 Under $1 To Watch
Trading Marijuana Penny Stocks In A Volatile Market
In general, looking at financials and press releases can help you locate the top cannabis companies on the market. Many seasoned investors are aggressively trading short-term positions in the leading cannabis businesses to capitalize on current market volatility. Before establishing a position, use technical indicators and chart patterns to determine the optimum entry points and take-profit zones. By constantly hunting for suitable setups, you can boost your chances of profitable trade execution. Because of their volatility, the most well-known marijuana stocks in the United States may be among the best pot stocks to watch in 2023.
---
MAPH Enterprises, LLC | (305) 414-0128 | 1501 Venera Ave, Coral Gables, FL 33146 | new@marijuanastocks.com