Investing In Top Marijuana Stocks Under $1
Are you looking for the best marijuana stocks to buy at the end of May? This month, bipartisan United States House and Senate lawmakers resurrected the SAFE Banking Act, reviving the cannabis industry. Senator Chuck Schumer also stated that a committee vote would occur soon after the preliminary hearing. He also mentioned that he plans to link judicial reform legislation to SAFE Banking.
The cannabis sector in the United States has recently received much attention. As the legal framework surrounding cannabis evolves, investors are becoming more interested in the exciting potential of this developing business. Despite marijuana's growing popularity, financial institutions have struggled to provide banking services to cannabis-related firms. This issue inspired the creation of the SAFE Banking Act, groundbreaking legislation that addresses the challenges that cannabis entrepreneurs face and the banking sector.
Cannabis penny stocks are one area in which new investors can expect to see immediate profits. A penny stock has a share price of less than $5. Short-term investors could profit considerably despite the industry's well-known high market volatility. Despite the high market volatility, these marijuana companies can potentially provide significant profits to short-term investors. In the next five years, the cannabis market will more than triple. Let's look closer at two leading marijuana stocks that had gains in May.
[Read More] 2 Best Marijuana Stocks For Cannabis Investing In June
Top Marijuana Stocks Under $1 For June 2023
Cansortium Inc. (OTC: CNTMF)
MedMen Enterprises Inc. (OTC: MMNFF)
Cansortium Inc.
Cansortium Inc., a cannabis company based in Florida, is committed to producing high-quality cannabis. Currently, the corporation has offices in Texas, Michigan, and Pennsylvania. Cansortium has expanded into Florida and Pennsylvania thanks to a $90 million loan and equity arrangement from the previous year. The company claims to have a dispensary in Fruitland Park, Florida. With 30 locations, Cansortium is one of Florida's largest dispensary networks. Fluent offers a wide range of high-end consumables, full-spectrum extracts, cartridges, and lotions under the Fluent brand.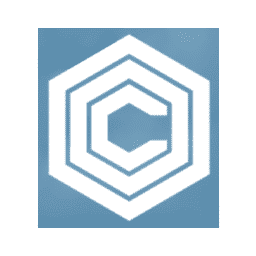 Latest Financial Results
Cansortium delivered Q4 2022 Financial Highlights, with sales growing 28% to $23.5 million from $18.3 million in Q4 2021 to $23.5 million in Q4 2022. Furthermore, Florida's revenue jumped 26% to $19.4 million from $15.4 million. In addition, the Adjusted Gross Profit was $0.7 million versus $11.8 million. Because of the decline caused by the IAS 41 Addendum, the Company had to recognize income tax on biologicals that had not been accounted for in the first three quarters of 2022. Adjusted gross profit in Q4 2022 was $11.7 million, excluding this one-time impact. Adjusted EBITDA increased 54% year on year to $7.9 million from $5.1 million.
In addition, the company released FY 2022 Financial Highlights, with Revenue jumping 34% to $87.7 million from $65.4 million. Florida's revenue jumped 31% from $55.7 million to $73.2 million. The adjusted gross profit1 was $44.0 million, or 50.1% of revenue, compared to $41.9 million, or 64.1% in the previous year. Adjusted EBITDA rose 28% to $25.1 million from $19.6 million. Cash from operations increased dramatically from ($5.0) million to $19.1 million. The Company has approximately $8.4 million in cash and cash equivalents and $57.7 million in total debt as of December 31, 2022, with approximately 314 million fully diluted shares outstanding. The company will report the first quarter 2023 results on May 31st.
CNTMF Stock Performance
On May 24th, CNTMF stock finished at $0.081, up 1.00% in the past month of trading. The stock is now trading in a 52-week price range of $0.065-$0.2550 and is down 27.55 percent year to date.
[Read More] Best Marijuana Penny Stocks To Watch Before June
MedMen Enterprises Inc.
MedMen is a major cannabis shop in the United States, with locations in California, Nevada, Illinois, Arizona, Massachusetts, and New York. MedMen's premium retail locations, proprietary delivery service, curbside and in-store pickup, and MedMen-owned brands MedMen Red, Moss, and LuxLyte all provide a wide range of high-quality items. MedMen Buds, a first-of-its-kind loyalty program, gives members exclusive access to promotions, product drops, and content. According to MedMen, legalizing and regulating cannabis will make the world a safer, healthier, and happier place.

In February, MedMen continues restructuring efforts, highlights results to date, and announces a strategic evaluation of properties in Arizona, Illinois, and Nevada as the next steps. The company has made considerable efforts, resulting in a return to positive adjusted EBITDA and a 34% drop in employment costs across its retail outlets, cultivation facilities, and corporate offices in the most recently reported quarter. Along with right-sizing the expense structure, the Company is making headway on localizing store assortments and enhancing its cultivation centers' product quality and profitability. Implementing a new POS system and loyalty program later this spring will result in greater retail efficiencies and substantially more meaningful consumer involvement. In May, the company expanded its Chicago footprint by opening its newest dispensary in Morton Grove.
MMNFF Stock Performance
MMNFF stock closed at $0.029 on May 24th, up 95.95% in the last month of trading. The stock has a 52-week price range of $0.012-$0.0950 and is up 100% year to date.
[Read More] Best Marijuana Stocks To Buy Now? 3 US Pot Stocks For June
Trading The Cannabis Sector With Short Term Strategies
In general, looking at financials and press releases can help you locate the top cannabis companies on the market. Many seasoned investors are aggressively trading short-term positions in the leading cannabis businesses to capitalize on current market volatility. Before establishing a position, use technical indicators and chart patterns to determine the optimum entry points and take-profit zones. By constantly hunting for suitable setups, you can boost your chances of profitable trade execution. Because of their volatility, the most well-known top marijuana stocks in the United States may be among the best stocks to watch in 2023.
---
MAPH Enterprises, LLC | (305) 414-0128 | 1501 Venera Ave, Coral Gables, FL 33146 | new@marijuanastocks.com