Top Marijuana Stocks To Buy Before The Long Weekend?
Most of the marijuana stocks in the cannabis sector are still trading with unpredictable patterns. Much of which ends up on the downside of the market. Many feel that the volatile behavior has been more detrimental to the sector than anything else. Yet the big reason behind the consistent volatility comes from concerns about the cannabis industry. Even with companies showing strong earnings it has not been a strong enough catalyst.
Cannabis is still federally illegal even with thriving markets around the United States. With no federal reform in place, the fear of having the industry shut down or more regulatory problems causes issues for investors. When you invest in anything you want to feel as safe as you can even with a level of risk involved. Yet many believe once federal reform is made law it will help to bring in more momentum.
For now, it's a game of preparation and watching for the best marijuana stocks to buy. Just make sure you do your homework and develop a strategy that is best for how you trade. Currently, people see cannabis stocks as mid to long-term investments. Nevertheless with patience and a watchful eye, one can make money from marijuana stocks at the right time. For now, the marijuana stocks to watch below stand a good chance of reaching a higher market position after Labor Day.
Marijuana Stocks To Watch 2023
StateHouse Holdings Inc. (OTC:STHZF)
Lowell Farms Inc. (OTC:LOWLF)
TPCO Holding Corp. (OTC:GRAMF)
StateHouse Holdings Inc.
StateHouse Holdings Inc. an integrated omni-channel cannabis company, engages in the cultivation, processing, manufacture, distribution, and retailing of cannabis products for the adult-use and medical markets in the United States. In recent news, the company announced that as previously disclosed on December 30, 2022.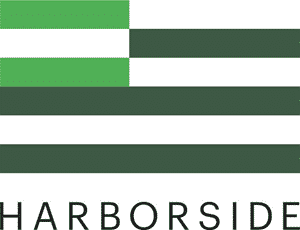 The Company continues to engage in discussions related to potential future financing options. In addition, the Company's Series A debtholders have granted StateHouse a further extension to June 5, 2023. This is for repayment of the Company's outstanding debt obligations owing to the Series A Debtholders.
[Read More] Looking For Marijuana Stocks For Long Term? 2 Cannabis REITs For June 2023
Lowell Farms Inc.
Lowell Farms Inc. engages in the cultivation, extraction, manufacturing, sale, marketing, and distribution of cannabis products to retail dispensaries in California. Recently the company announced it continues to unveil all-new Lowell-infused 35's pre-roll at BottleRock Napa Valley Festival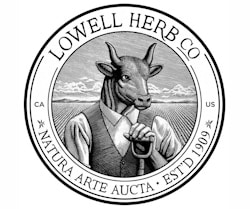 Words From The Company
"BottleRock will truly offer the 'first taste of summer' this year, as it's the perfect destination to debut what we anticipate will become one of our most popular products," says Lowell Farms Co-Founder and Chief Executive Officer Mark Ainsworth. "From the careful selection of our premium flower to the preservation of our sauce and our unique infusion process, Lowell Infused 35s is truly the next evolution in potency and pleasure.
[Read More] 2 Best Marijuana Stocks For Cannabis Investing In June
TPCO Holding Corp.
TPCO Holding Corp. cultivates, manufactures, distributes, whole sells, retails, and sells cannabis and cannabis products. On May 15th the company reported its Q1 2023 earnings.

Q1 2023 Financial Highlights
Q1 2023 net sales from continuing operations were $18.1 million (excluding bulk wholesale business which was disposed of during Q4 2022).
Gross profit from continuing operations grew 15.8% to $7.8 million, or 43% of net sales compared to $6.7 million, or 30% of net sales in Q1 2022.
Q1 2023 net loss from continuing operations was $16.5 million compared with a
Q1 2022 net loss of $33.0 million.
Adjusted EBITDA loss from continuing operations was $9.3 million in Q1 2023, an 57% improvement from a loss of $21.7 million in Q1 2022.
Adjusted EBITDA removes the effects of changes in the fair value of financial instruments, impairment charges, stock-based compensation, and other non-cash items.
Cash and cash equivalents totaled $76.1 million as of March 31, 2023.
---
MAPH Enterprises, LLC | (305) 414-0128 | 1501 Venera Ave, Coral Gables, FL 33146 | new@marijuanastocks.com