Top Cannabis Stocks To Add To Your List This Week
Do you plan to buy marijuana stocks in 2023?  The cannabis industry has seen remarkable growth and evolution over the last decade, evolving from a taboo subject to a respectable and lucrative corporate sector. As the global cannabis market expands in 2023, investors' attention will shift to ancillary cannabis stocks, which will play a critical role in supporting and propelling the industry forward.
Ancillary cannabis stocks are companies that provide cannabis-related products, services, and infrastructure but do not harvest or distribute cannabis. These companies work in several industries, including technology, packaging, logistics, and financial services. By investing in ancillary cannabis companies, investors can gain exposure to the industry's growth potential while avoiding some of the inherent risks involved with the regulatory landscape.
In addition, cannabis stocks involved in packaging, branding, marketing, and distribution have skyrocketed. As cannabis products become more popular, companies specializing in unique packaging solutions, product branding, and marketing tactics are in high demand. These firms help cannabis businesses build strong brand identities, comply with labeling regulations, and differentiate themselves in a competitive industry. Let's take a look at three top ancillary marijuana stocks to keep an eye on before June.
[Read More] Marijuana Stocks To Buy The First Week Of June?
Top Ancillary Cannabis Stocks For June 2023
High Tide Inc. (NASDAQ: HITI)
Greenlane Holdings, Inc. (NASDAQ: GNLN)
The Scotts Miracle-Gro Company (NYSE: SMG)
High Tide Inc.
High Tide Inc. is a cannabis dispensary that manufactures and sells cannabis-based goods. The company's portfolio comprises a reputable international manufacturer and distributor of cutting-edge smoking accessories and a well-known Canadian cannabis brand. The major purpose of the organization was to dominate the internet accessory supply market. Currently, the High Tide brand is sold at 127 stores across Canada. Blessed CBD's primary market is the United Kingdom, and High Tide purchased the company in October 2021. With the opening of its 66th retail cannabis store, the company expanded its market share and surpassed all competitors to take the lead in Alberta's industry. According to High Tide, the purchase of NuLeaf Naturals was the company's largest ever.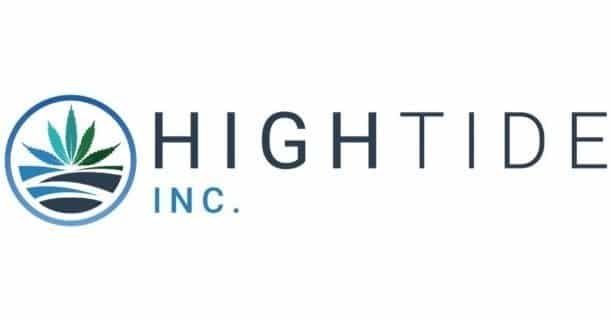 Revenue increased by 64% year on year and 9% sequentially in the first fiscal quarter of 2023, climbing from $72.2 million to $118.1 million. Furthermore, gross profit increased by 40% year on year and 9% sequentially from $23.0 million in the first fiscal quarter of 2022 to $32.2 million in the first fiscal quarter of 2023. Same-store sales increased by 52% year on year for locations open for business during the first fiscal quarter of 2023 and 2022. The company's membership has increased by 58% to 9,500 by January 30, 2023, thanks to the introduction of ELITE, Canada's first cannabis-related paid loyalty club. In May, the firm opened its 77th Canna Cabana facility in Alberta.
HITI Stock Performance
The shares of HITI finished at $1.31 on May 26th, up 3.97% in the last month of trading. The stock is trading in a 52-week price range of $1.0340 to $2.87, down 14.94% year to date. According to Tip Ranks analysts, HITI stock has an average price target of $7.41 per share. In this example, the upside would be 465.65% over the current market price of $1.31.
[Read More] Looking For Marijuana Stocks For Long Term? 2 Cannabis REITs For June 2023
Greenlane Holdings, Inc.
Greenlane Holdings, Inc. is a cannabis accessory company based in the United States. Premium vaporizers, child-safe packaging, and cannabis accessories are just a few popular products in the United States and other nations. Greenlane goods are currently available in over 11,000 stores globally. In addition, Greenlane and KushCo Holdings, Inc. completed their merger in 2021. The company purchased DaVinci, a well-known creator and maker of expensive portable vaporizers.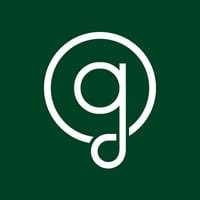 The company reported revenue for Q1 2023 increasing 9.0% to $24.0 million, compared to $22.0 million in Q4 2022. In addition, operating expenses in Q1 2023 were down $7.1 million or 32% compared with Q4 2022, including a Q4 2022 intangible assets impairment charge of $4.6 million. Net loss attributed to Greenlane Holdings, Inc. for Q1 2023 was $10.2 million, compared to $13.3 million in Q4 2022, including the $4.6 million intangible assets impairment charge. The company sustained a basic and diluted net loss of $0.64 per share compared to a loss of $1.02 per share for the prior quarter. Adjusted EBITDA loss for Q1 2023 was $6.8 million compared to a loss of $7.6 million for Q4 2022.
Words From The CEO
"We are executing on our aggressive transformative strategy by focusing on our path to profitability, enhancing and growing our leading position as a product innovator and disruptor in our segment, and our continued advancement and performance in developing our global omnichannel strategy."

Craig Snyder, Greenlane CEO.
GNLN Stock Performance
GNLN stock closed at $0.3165 on May 26th, up 5.94% in the past month of trading. Currently, the stock has a 52-week price range of $0.27-$8.38 and is up 9.84% year to date. According to analysts at Tip Ranks, GNLN stock has a 12-month average price target of $1.38 per share. In essence, this would represent an increase of 335.13% from its current trading price of $0.3165.
[Read More] Top Marijuana Penny Stocks For Watchlist Memorial Day
The Scotts Miracle-Gro Company
The world's leading name-brand consumer lawn and garden products manufacturer, Scotts Miracle-Gro, has joined the cannabis companies. Hawthorne Gardening, the company's wholly-owned subsidiary, provides hydroponic equipment, lighting, and fertilizers for cannabis production. In January, Scotts added True Liberty Bags and Luxx Lights to their Hawthorne collection. The acquisition will allow Hawthorne to expand its already impressive line of lighting products. Despite a drop in income, Hawthorne's outlook for the year has not changed.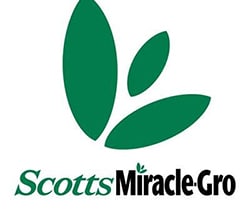 Financial Results
Second Quarter Details
Company-wide sales fell 9 percent to $1.53 billion in the quarter ending April 1, 2023. Consumer category sales in the United States fell 2% to $1.36 billion, down from a record $1.38 billion the previous year. Hawthorne category sales fell 54% to $93 million from $203 million at the same time last year, underscoring the hydroponic industry's ongoing struggles. The Company reported sales of $2.06 billion during the first six months of fiscal 2023, an 8% decrease from $2.24 billion the previous year. Consumer segment sales in the United States climbed marginally to $1.73 billion. The Hawthorne segment's sales fell 43 percent to $224 million.
SMG Stock Performance
SMG stock closed at $65.31 on May 26th, up 1.33% from last month. Currently, the stock has a 52-week price range of $39.06-$102.25 and is up 34.39% year to date. According to analysts at CNN Business, SMG stock has a 12-month price target of $79 per share. This forecast represents an increase of 20.96% from its last trading price of $65.31.
Ancillary Pot Stocks And Trading In 2023
Examining financial statements and press releases will assist you in locating the best cannabis companies on the market. Many experienced investors are aggressively trading short-term stakes in the major cannabis companies in order to profit from market volatility. Use technical indicators and chart patterns to discover the best entry points and take-profit zones before entering a position. You can improve your ability to close profitable trades by putting yourself in advantageous situations. The most well-known marijuana companies may be among the best ancillary pot stocks to watch in 2023 due to their volatility.
---
MAPH Enterprises, LLC | (305) 414-0128 | 1501 Venera Ave, Coral Gables, FL 33146 | new@marijuanastocks.com