Best Marijuana Stocks To Watch In June
As the market continues to gain traction, marijuana stocks have experienced some upside. Many marijuana penny stocks have experienced huge percentage gains. In May, bipartisan US House and Senate lawmakers reintroduced the SAFE Banking Act, reviving the cannabis industry. Cannabis penny stocks are one area that may provide short-term rewards to new investors. A penny stock is one that trades for less than $5. Despite the industry's well-known high level of market volatility, short-term investors may expect to earn substantial returns.
Trading marijuana penny stocks can be an exciting and potentially rewarding endeavor, but it is not without risks and difficulties. This article looks into the world of cannabis penny stocks, examining the prospects, difficulties, and critical considerations for traders wishing to enter this volatile market.
Estimates predict that the marijuana industry will continue to expand in the coming years, as it has in recent years. Many people believe that marijuana has a wide range of therapeutic and recreational applications and has the potential to become a very profitable industry. The marijuana market will increase at a compound annual growth rate of at least 25% through 2030. As a result, many investors are looking for investment opportunities in this area.
As more states and countries decriminalize or legalize cannabis, commercial opportunities for new and established enterprises grow. The American cannabis market will grow dramatically. Using the sector's resurgence, investors can profit from the market's momentum. The following are the top marijuana stocks to watch in June.
[Read More] 2 Cannabis Stocks To Watch Before Monday
Marijuana Penny Stocks With Momentum To Start June
IM Cannabis Corp. (NASDAQ: IMCC)
Acreage Holdings, Inc. (OTC: ACRHF)
IM Cannabis Corp.
With operations in Israel, Germany, and Canada, IMC is a global pioneer in the medical and adult-use recreational cannabis industries. According to the company, the IMC brand has assisted the Israeli medicinal cannabis sector in reaching a critical milestone. IMC's medical marijuana product portfolio is expanding. Adjupharm, a German-based EU-GMP-certified medicinal cannabis distributor, represents the company throughout Europe. The company has made significant claims about establishing a cutting-edge logistics hub in Germany. With the assistance of this facility, Adjupharm will be able to optimize its supply chain in the future by repackaging cannabis in large quantities.

Revenues for the first quarter of 2023 were $13.2 million, a 1% rise from $13 million in the first quarter of 2022. Furthermore, gross profit for the first quarter of 2023 was $3.5 million, up 46% from $2.4 million in the same period last year. Higher high-margin sales of imported premium cannabis products and lower sales costs are driving the growth. Gross margin before fair value adjustments increased by 25% to 30% in the first quarter of 2023 from 24% in the previous quarter. The corporation had a $3.0 million operational loss in the first quarter of 2023, compared to $8.9 million in the first quarter of 2022, a 66% decline.
IMCC Stock Performance
IMCC stock closed at $1.20 on June 2nd, up 77.07% in the past month of trading. The stock has a 52-week price range of $0.59-$10.00 and is up 23.10% year to date. According to analysts at CNN Business, IMCC stock has a median price target of $1.11 per share. In this case, this would represent a downside of 6.33% from its last trading price of $1.20.
[Read More] Top Marijuana Stocks To Start The Month Of June
Acreage Holdings, Inc.
Cannabis grower and retailer Acreage Holdings, Inc. has sites across the US. Acreage's collaboration with Canopy Growth Corporation (NASDAQ: CGC) could lead to an acquisition if the US embargo is lifted. It is anticipated that the economies of New York and New Jersey will grow greatly during the next several years as a result of their large geographic areas. Acreage plans to finish building its development center in New Jersey, the state with the most licensed shops.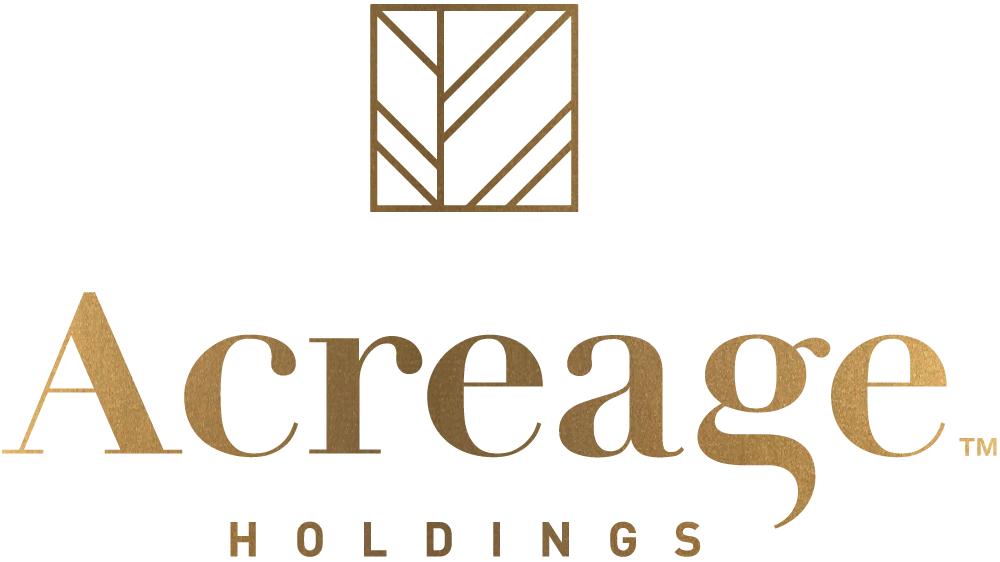 Acreage total revenue for the first quarter of 2023 was $56.0 million, compared to $56.9 million in the first quarter of 2022 ("Q1 2022") and $57.5 million in the fourth quarter of 2022. Total gross profit for the first quarter of 2023 was $26.6 million, compared to $29.5 million in the first quarter of 2022. In Q1 2023, the total gross margin was 48%, down from 52% in Q1 2022. During the quarter, cost increases owing to inflation as well as price compression had an impact on margin. Adjusted EBITDA* for the first quarter of 2023 was $10.6 million, compared to $8.6 million in the first quarter of 2022 and $7.0 million in the fourth quarter of 2022.
ACRHF Stock Performance
ACRHF stock closed at $0.2850 on June 2nd, up 10.43% in the last five days of trading. The stock has a 52-week price range of $0.1910-$1.25 and is down 44.12% year to date.
[Read More] Top Marijuana Penny Stock For June 2023
Investing Short Term In Penny Pot Stocks For 2023
Looking at their financials and press releases can make it much easier to find the leading cannabis businesses. Overall, some experienced investors are actively trading short-term positions in the leading cannabis companies in order to profit from the present market volatility. Before establishing a position, use technical indicators and chart patterns to determine the optimum entry points and take-profit zones. You may boost your ability to close profitable trades by actively seeking grade-A setups. Because of their volatility, the best marijuana penny stocks may be among the most interesting to watch in 2023.
Understanding the subtleties of marijuana penny stock trading is critical whether you're a seasoned trader looking to diversify your portfolio or a novice investor enticed by the prospects given by the cannabis industry. We hope to provide you with the knowledge you need to make informed decisions and capitalize on the potential rewards of this interesting market through detailed analysis and expert insights.
---
MAPH Enterprises, LLC | (305) 414-0128 | 1501 Venera Ave, Coral Gables, FL 33146 | new@marijuanastocks.com