Cannabis Stocks During Trading In February
Marijuana stocks have continued to try and hold current market value during the last trading week in February. After climbing to new highs in the market a steep decline in the sector has left investors waiting for something to stimulate the market in a positive direction. In reality, recently cannabis stocks could be at a market value where more investors are starting positions.
While the current U.S. government is much more inclined to initiate cannabis reform in 2021, pot stocks have gained substantial momentum. One area that can push marijuana stocks higher is good earnings reports. On February 24th Innovative Industrial Properties, Inc. (NYSE: IIPR) announced Q4 and full-year 2020 results with total revenue up 191% year over year. In general, many leading cannabis companies could have strong financials in the coming weeks.
But with substantial gains in the market so far for 2021 will marijuana stocks continue to see upward momentum in March? Closing the last week in February top cannabis stocks have delivered for cannabis investors since the start of the year. With this in mind, the current market value for the cannabis sector is creating more volatility in the market.
Investing In Cannabis Stocks And Market Volatility
It's important for investors to understand cannabis stocks and how susceptible to volatility the sector has been in the past. Before investing in cannabis stocks investors should always do their due diligence on a company before making an investment. One area of pot stocks that could see substantial momentum is marijuana penny stocks.
Although these are the most volatile of all cannabis stocks in the sector, they also have been delivering the most gains. In some cases, these pot stocks are up triple-digit percentage gains to start 2021. And as expansion continues and demand increases this could be an area with substantial short-term gains.
In reality, this area of the market involves more risk because of market fluctuation but could also deliver large gains in a short time. And so far in 2021 marijuana penny stocks to invest in are delivering profits for investors.  For the purpose of finding marijuana penny stocks for your March watchlist let's research 2 cannabis stocks gaining momentum right now.
Read More
Marijuana Stocks To Watch:
Vireo Health International, Inc. (OTC: VREOF)
Fire & Flower Holdings Corp. (OTC: FFLWF)
Vireo Health International, Inc.
Vireo Health International, Inc. is a science-focused multi-state cannabis company that is bringing the best technology and science to the market. To elaborate, the company manufactures branded cannabis products using state-of-the-art cultivation sites to produce cannabis. At the present time, Vireo has a growing network of retail locations and 3rd party dispensaries it uses to distribute its products. At the moment the company operates 16 dispensaries nationwide and holds additional licenses for future expansion. With a current footprint in 5 states, the company has additional licenses which give it a presence in four new markets.
In its latest financials, Vireo reported Q3 2020 total revenue of $13.4 million. In detail, the company generated revenue in seven states during the 3rd quarter and saw retail revenue increases of 61% compared to its Q3 2019 results. On February 18th Vireo completed the expansion of its cannabis cultivation facility in Arizona. For Vireo the expansion comes as the Arizona recreational adult-use market launches. This will give the company the ability to produce significantly more cannabis flower to meet the growing demand. Also, in February Vireo expanded its footprint in Minnesota bring its number of dispensaries to eight in the state.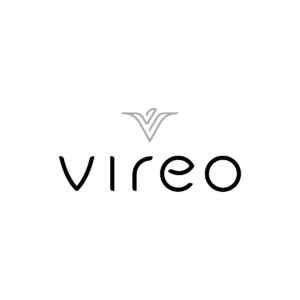 VREOF stock is up 117.51% year-to-date with a high of $3.84 on February 5th. Currently VREOF stock closed trading on February 24th at $3.2181 up 3.26% for the day. According to analysts at Stock Invest VREOF stock is expected to rise by 213.12% during the next 3 months. This analysis is based on current short-term trends. For this reason, VREOF stock is a marijuana penny stock to watch in March.
[Read More] Are These The Best Marijuana Stocks In 2021?
Fire & Flower Holdings Corp.
Fire & Flower Holdings Corp. is an independent adult-use cannabis retailer focused on the Canadian market and international expansion opportunities. The Company guides consumers and provides the best-in-class retailing while the HifyreTM digital platform connects consumers with cannabis products. Fire & Flower is a cannabis retail operator that owns and operates the Fire & Flower, Friendly Stranger, Happy Dayz, and Hotbox brands. On February 22nd the company announced it entered the U.S. cannabis market through a strategic licensing partnership.
Actually, the licensing partnership and acquisition option with American Acres is a planned strategic entry into the high growth California, Arizona, and Nevada markets. In detail the acquisition could occur with the federal legalization of adult-use cannabis in the U.S. During the announcement Trevor Fencott, Chief Executive Officer of Fire & Flower said," Due to the rapid success of our operational model in Canada, the Fire & Flower brand is poised to become a key player in the U.S. cannabis industry, where the demand for incorporating technologically advanced systems in cannabis retail has never been greater."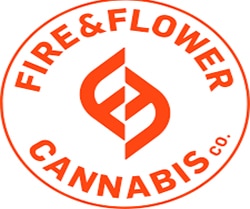 FFLWF stock is up 62% year-to-date with a high of $1.20 on February 18th. At the present time, FFLWF stock closed trading on February 24th at $1.183. Currently, analysts at TipRanks are giving the stock a 12-month average price target of $1.40. In essence, this would be a 25.19% gain from current levels. With this in mind, FFLWF stock in cannabis penny stock to add to your March 2021 watchlist.
[Read More] Marijuana Stocks To Buy Before March? 2 Top Pot Stocks To Watch Right Now
---
MAPH Enterprises, LLC | (305) 414-0128 | 1501 Venera Ave, Coral Gables, FL 33146 | new@marijuanastocks.com