Cannabis Stocks For 2023 Watchlist Now
Do you intend to invest in the leading marijuana stocks in 2023? With a CAGR of 24.3%, it is predicted that the global cannabis industry will be worth USD 27.7 billion in 2022 and USD 82.3 billion in 2027. The sector is being driven by the rise in cannabis use, both recreationally and medically.
One way cannabis investors take advantage of the current downtrend in the cannabis sector is by trading cannabis penny stocks. Any stock that trades for less than $5 is referred to as a penny stock for the convenience of those who are unsure. For short-term investors, these marijuana-related businesses, which are notorious for their severe market volatility, may provide substantial gains. The cannabis market is anticipated to more than treble during the next five years. The international cannabis market is one sector that will expand considerably. Today, many businesses are opening offices abroad and expanding outside the US.
This month, a budget package that included the SAFE Banking legislation was excluded, which had a negative impact on the cannabis industry. As a result, this might offer marijuana investors a second chance to buy pricey companies at lower trading prices. Let's examine three of the top marijuana stocks that have grown this month as 2023 approaches.
[Read More] 3 Marijuana Stocks To Buy This Thursday?
Top Marijuana Stocks Under $2 For January 2023
Jushi Holdings Inc. (OTC: JUSHF)
IM Cannabis Corp. (NASDAQ: IMCC)
Columbia Care Inc. (OTC: CCHWF)
Jushi Holdings Inc.
Jushi Holdings Inc. is a hemp and cannabis company growing its market share in the American medical and recreational marijuana markets. The company's primary objective is to provide a variety of branded marijuana and hemp-derived products to the US market. 34 Jushi-operated dispensaries around the nation use the BEYOND/HELLO brand. Additionally, Jushi has 31 retail licenses in the US, and Beyond/Hello, its national cannabis dispensary brand, is growing both online and offline. By acquiring NuLeaf Inc. in April, the company was able to extend its vertically integrated operations into Nevada.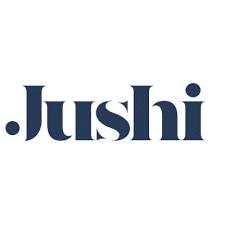 In its preliminary third-quarter financial figures, Jushi's reported a 34.9% year-over-year growth in revenue to $72.8 million. Additionally, the company achieved a gross profit of $27.7 million, an increase of 18.9% over the prior quarter and 4.0% over Q2 2022. It's crucial to remember that Jushi had a net loss of $52.9 to $62.8 million. Along with opening its 34th and 35th retail locations around the nation, the company launched it's third and fourth Beyond HelloTM dispensaries in Virginia. In December, Jushi announced the launch of its comprehensive product suite in California.
JUSHF Stock Performance
JUSHF stock closed at $0.725 on January 5th, down 68.20% in the last month of trading.  Currently, the stock has a 52-week price range of $0.65-$4.78 and is down 76.46% in the last year. According to analysts at CNN Business, JUSHF stock has a 12-month average price target of $2.75 per share. In this case, this represents an upside of 279.28% from its last trading price of $0.725.
[Read More] Canadian Marijuana Stocks To Buy In 2023? 2 For Your List In January
IM Cannabis Corp.
IMC is a global leader in the medical and adult-use recreational cannabis industries and operates in Israel, Germany, and Canada. According to the company, the IMC brand has apparently helped the Israeli medical cannabis sector pass a critical milestone. The medical marijuana products that IMC offers are expanding. Adjupharm, a business subsidiary with a German headquarters and an EU-GMP-certified medicinal cannabis distributor, represents the company throughout Europe. The company has made significant announcements regarding opening a cutting-edge logistics facility in Germany. With the aid of this facility, Adjupharm will be able to optimize its supply chain by repackaging cannabis in a sizable volume.

Revenues for IMC's third quarter of 2022 came in at $14.2 million in November, up 78% from the $8.0 million reported in the prior quarter and continuing to grow organically by 12%. Additionally, the gross profit increased 39% between the third quarters of 2021 and 2022 ($2.8 million vs. $2.0 million). In comparison to Q3 2021, Q3 2022 had a 20% higher gross margin. An expired local non-premium inventory write-off is mostly to blame for the decline. In comparison to Q3 2021, when it made a net profit of $0.8 million, the company's net loss from continuing operations in Q3 2022 was $4.5 million.
IMCC Stock Performance
IMCC stock closed at $1.37 on January 5th, down 31.16% in the past month of trading. The stock has a 52-week price range of $0.821-$34.50 and is down 95.61% in the last year. According to analysts at CNN Business, IMCC stock has a median price target of $7 per share. In this case, this would represent an upside of 414.71% from its last trading price of $1.37.
[Read More] Top US Cannabis Stocks To Watch In January 2023
Columbia Care Inc.
Columbia Care Inc.'s footprint in the New York area will expand dramatically. The company, one of the biggest cannabis growers on the East Coast, just bought a 34-acre Long Island facility. Currently, Columbia Care has 131 locations, including 99 dispensaries and 32 growing and processing facilities, dispersed over 18 American cities. In October 2021, the company unveiled a marijuana dispensary at its first site in Missouri. The business recently made public the location of Virginia's third gLeaf dispensary. On March 23, Columbia Care was purchased by Cresco Labs Inc. (OTC: CRLBF), the largest MSO in the US, for a $2 billion total enterprise value.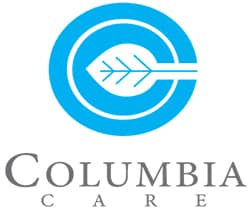 The company estimates third-quarter revenue for 2022 rose 2.4% QoQ to $133 million. The business's gross profit increased 2.5% QoQ to $52 million. Retail revenue barely increased by 0.4% when compared to Q2 2022. However, wholesale revenue increased by 14% sequentially and significantly raised EBITDA. By June 2022, adult usage hours would have been fully implemented in New Jersey's retail outlets. Market sales grew sequentially by more than 75%, while wholesale growth outperformed quarterly growth by more than five times. In Q3, no new retail establishments were inaugurated. The company opened Carytown, its fifth retail site in Virginia, after the quarter ended, bringing the total number of dispensaries to 85.
CCHWF Stock Performance
CCHWF stock closed on December 5th at $0.7806, down 57.81% in the last trading month. Currently, the stock has a 52-week range of $0.6790-$3.39, down 73.27% in the last year. According to analysts at Tip Ranks CCHWF stock has a 12-month average price target of $2.41 per share. In this case, this is an upside of 208.74% from its last trading price of $0.7806.
Best Pot Stocks To Watch In Q1 2023
Through the end of 2022, a number of potential occurrences in the future months could raise these marijuana stocks. Examining their financials and press releases may make it easier to identify the best cannabis companies on the market. In an effort to benefit from the present market volatility, several seasoned traders are actively placing short-term investments in the leading cannabis companies. Before starting a position, use technical indicators and chart patterns to ascertain the optimum parameters. Your capacity to conduct profitable transactions will increase as you look for profit-taking possibilities. Due to the volatility of top marijuana stocks in January, these may be some of the best stocks to watch.
---
MAPH Enterprises, LLC | (305) 414-0128 | 1501 Venera Ave, Coral Gables, FL 33146 | new@marijuanastocks.com