Top Cannabis Stocks For 2023
Are you looking for top marijuana stocks as the year 2023 begins? Because cannabis banking was not included in the federal funding package approved by Congress in 2022, the marijuana industry experienced a substantial drop. During the lame-duck session, a second attempt to pass the law was unsuccessful. The sector has suffered considerably due to Congress's unwillingness to end the federal ban on cannabis.
The marijuana industry has expanded rapidly in recent years and is anticipated to do so in the future. Many individuals think that marijuana has a wide range of therapeutic and recreational applications and has the potential to be a very profitable industry. Since Canada legalized recreational marijuana in 2018, the cannabis sector has expanded quickly. Health Canada oversees the business and establishes rules for the cultivation, distribution, and retail sale of cannabis products. The sector has produced a large number of jobs and has the potential to boost the nation's economy significantly.
Cannabis investors could, however, have a good buying opportunity when the market retreats. Many cannabis investors are actively trading marijuana stocks utilizing short-term trading strategies to benefit from the current volatility. Some cannabis investments, nevertheless, might be worthwhile in the long run. Despite potential recessions, the cannabis industry may experience significant growth. Let's examine 2 of the best Canadian marijuana stocks to follow at these lower prices.
[Read More] Marijuana Stocks To Watch In the Stock Market 2023
Top Canadian Cannabis Stocks To Watch In 2023
SNDL Inc. (NASDAQ: SNDL)
Organigram Holdings Inc. (NASDAQ: OGI)
Sundial Growers Inc.
SNDL Inc. manufactures, distributes, and sells cannabis products in Canada. The company's two primary divisions are cannabis operations and retail operations. It engages in the production, distribution, and sale of cannabis for adult use markets and the private sale of cannabis for recreational reasons through corporate-owned and franchised retail cannabis businesses. The business also produces and sells inhalable products like flower, pre-rolls, and vapes. It sells its products under Top Leaf, Sundial Cannabis, Palmetto, and Grasslands.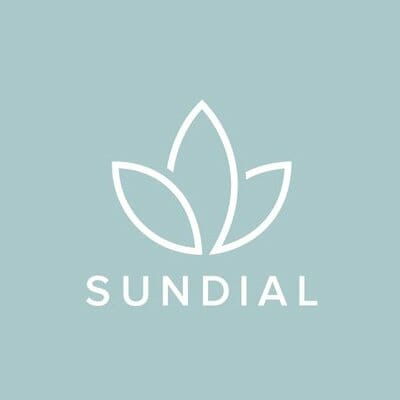 The company's net revenue for the third quarter of 2022 was a record $230.5 million, up 3% sequentially and 1,501% annually from $14.4 million in the third quarter of 2021 and $223.7 million in the second quarter of 2022. SNDL reported a net loss of $98.8 million for the third quarter of 2022, principally due to non-cash impairment expenses of $86.5 million and modifications to estimates of the fair value of derivative warrants of $8.5 million. The third quarter of 2022 had adjusted EBITDA of $18.3 million, an increase of 169% and 74%, respectively, over the second and third quarters of 2022 and 2021.
SNDL Stock Performance
SNDL stock closed at $2.21 on January 5th, down 29.39% in the past month of trading. The stock has a 52-week price range of $1.96-$8.91 and is down 65.50% in the last year of trading. According to analysts at CNN Business, SNDL stock has a 12-month consensus price target of $3.39 per share. In this case, this would represent an increase of 53.94% from its last trading price of $2.21.
[Read More] Best Marijuana Penny Stocks Under $1 For 2023

OrganiGram Holdings Inc.
OrganiGram Holdings Inc. is well-known for its cannabis- and cannabis-derived product lines. The business is well known for creating high-quality marijuana that can be smoked for therapeutic and recreational uses. Organigram is expanding its most important international contacts to solidify its position in the global cannabis sector. For the business, the wholesale cannabis distribution sector is growing significantly. SHRED'ems Gummies, the premium addition to Organigram's SHRED product line, are currently available. The Edison JOLTS are also the country's first tasty, potent THC-edible extracts.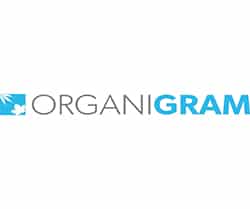 According to OrganiGram's Q4 fiscal 2022 statistics, net revenues continued to climb at a record rate and reached $45.5 million, a record high for the company. This is an increase of 19% over Q3 Fiscal 2022's $38.1 million and an increase of 83% from the same quarter a year earlier's $24.9 million. Furthermore, Adjusted EBITDA1 was $3.2 million, marking the third quarter in a row with positive Adjusted EBITDA, as opposed to $4.8 million in negative Adjusted EBITDA at the same point the year prior. The company's net sales for the fiscal year 2022 rose from $79.2 million to $145.8 million, an increase of 84 percent. While their adjusted EBITDA1 was $3.5 million, OrganiGram's fiscal 2021 loss was $27.6 million.
OGI Stock Performance
OGI stock closed at $0.8088 on January 4th down 32.03% in the past month of trading. The stock has a 52-week price range of $0.70-$1.87 and is down 52.98% in the last year of trading. According to analysts at CNN Business, OGI stock has a 12-month median price target of $1.46 per share. In this case, this would represent an upside of 82.08% from its last trading price of $0.8088.
[Read More] Are Marijuana Stocks A Buy In January? 3 To Watch Now
Investing Short-Term In Canadian Pot Stocks
Several likely occurrences in the next months may increase the value of these marijuana stocks in 2023. Examining their financials and press releases may make it easier to identify the best cannabis companies on the market. In an effort to benefit from the recent market instability, many seasoned traders are actively placing short-term investments in the leading cannabis companies. To choose the best parameters before initiating a position, use technical indicators and chart patterns. Your capacity to carry out successful transactions can be improved by actively seeking advantageous opportunities. Given the volatility of major marijuana companies this month, these might be some of the top Canadian cannabis stocks to watch in the cannabis industry.
---
MAPH Enterprises, LLC | (305) 414-0128 | 1501 Venera Ave, Coral Gables, FL 33146 | new@marijuanastocks.com