Best Cannabis Stocks To Watch For 2023
Are you actively looking for the top marijuana stocks in the US? The federal funding package adopted by Congress in 2022 did not include cannabis banking, which had a negative impact on the cannabis market. A second attempt to pass the law was attempted during the lame-duck session, but it was unsuccessful. Congress's resistance to lifting the federal prohibition on cannabis has caused substantial industry damage. However, cannabis investors may have a golden chance to invest when the market collapses.
Trading in a market like this often yields the highest profits for day and swing traders. In addition to their sizeable long-term investments in the cannabis industry, some long-term investors use short-term trading methods. They, therefore, stand to gain from daily stock price fluctuations. Delays in the federal cannabis law's implementation have harmed the US cannabis industry, bringing in billions of dollars annually. By taking advantage of the sector's fall, investors may be able to profit from the current market trend. These could be the top marijuana stocks to watch in January 2023.
[Read More] Marijuana Stocks To Watch To End The Year
Top Marijuana Stocks To Watch In 2023
Verano Holdings Corp. (OTC: VRNOF)
Ayr Wellness Inc. (OTC: AYRWF)
Planet 13 Holdings Inc. (OTC: PLNHF)
Verano Holdings Corp.
Verano Holdings, a cannabis corporation, sells marijuana to customers in jurisdictions where it is legal. Customers can buy the company's high-end cannabis products under various brand names. Verano controls 12 production and processing facilities, 120 dispensaries, and 13 states. Despite this, the organization has 62 locations and is well-known in Florida. Zen LeafTM and MÜVTM, two of the company's retail brands, operate dispensaries serving medicinal and adult-use customers. The company opened a drive-through dispensary on Flamingo Road in Las Vegas.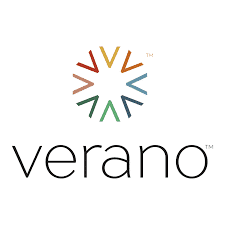 In November, Verona said that Q3 2022 revenue increased to $228 million, up 2% from the previous quarter and 10% from last year. In addition, gross profit for the third quarter of 2022 increased from $98 million for the third quarter of 2021 and $98 million for the third quarter of 2022 to $123 million, or 54% of revenue. The major factors driving gross profit growth over the same period last year were top-line growth and a comparatively smaller impact from the inventory step-up from acquisitions. The company's Q3 2022 net loss was $(43) million, compared to losses of $(10) million in the previous quarter and $(13) million a year earlier.
During the third quarter, Verano opened 11 more MÜV dispensaries in Florida. Products with the Verano trademark flower brand are already distributed to more than 500 dispensaries in nine states, including more than 100 of the business's retail locations. Verano revealed the opening of MÜV Lake City in December, marking the company's 120th retail outlet nationwide and its 62nd in Florida.
VRNOF Stock Performance
VRNOF shares closed at $3.10 on December 30th, down 40.34% in the past month of trading.  Currently, the stock has a 52-week price range of $2.58-$13.94 and is down 75.20% year to date. According to analysts at Tip Ranks, VRNOF stock has a 12-month average price target of $16.21 per share. This would represent an increase of 419.55% from its last trading price of $3.10.
[Read More] Looking For Top Marijuana Stocks For 2023? 3 In The Global Cannabis Market
Ayr Wellness Inc.
Ayr Wellness Inc., a well-known cannabis company, is based in Florida. Fifty of the corporation's 67 marijuana-related businesses are located in Florida. The company also purchased Herbal Remedies Dispensaries, LLC, to expand into Illinois. Ayr's Massachusetts-based dispensaries can now sell large amounts of marijuana for adult use. In Pennsylvania, the firm has launched its sixth operational, associated dispensary. Ayr's 86,000-square-foot processing and growing factory were set to open in December after receiving approval from Arizona regulators. On February 15, the company executed a significant beverage sector acquisition by purchasing Levia Cannabis Infused Seltzer.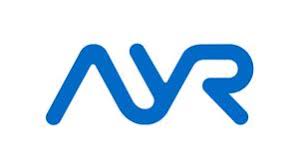 For the third quarter of 2022, ARY reported revenue growth of 9% sequentially and 24% year over year to $119.6 million. Additionally, for Q3 2022, its Adjusted EBITDA increased by 10% sequentially to $21.7 million. Given the preliminary findings and the hazy macroeconomic backdrop, management is revising the underlying assumptions of the previously provided guidance. The company anticipates Adjusted EBITDA and Operating Income to increase by around 10% sequentially from Q3 2022 to Q4 2022, in keeping with prior quarter sequential growth trends, and anticipates further growth in 2023 as upcoming milestones become operational. According to the company's announcement in December, the three retail facilities in New Jersey that were once known as Garden State Dispensary are now doing business as AYR dispensaries.
AYRWF Stock Performance
AYRWF stock closed on December 30th at $1.20, down 40.72% in the last trading month. Currently, the stock has a 52-week price range of $1.19-$18.44 and is down 92.09% year to date. According to analysts at Tip Ranks, AYRWF stock has a 12-month average price target of $9.48 per share. In this case, this would represent an upside of 690% from the last price of $1.20.
[Read More] US Marijuana Stocks To Add To Your List In 2023
Planet 13 Holdings Inc.
Planet 13's 112,000-square-foot Superstore dispensary is well-known on the Las Vegas Strip. When Planet 13 opens a huge location in Orange County in 2021, it will become the state's largest marijuana dispensary. On Planet 13, two superstore dispensaries are among the biggest in the entire cosmos. The Medezin location provides a streamlined version of the business's primary website and a retail dispensary. The company finalized acquiring California's Next Green Wave in March thanks to vertical integration.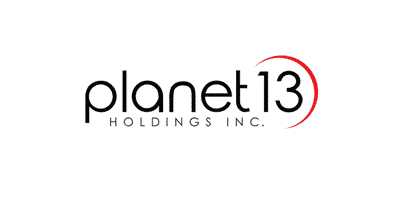 Revenue for Planet 13 fell by 22.2%, from $33.0 million to $25.6 million, in the third quarter of 2022. Additionally, the gross profit decreased by 41.2% and 53.8%, or from $10.6 million to $10.7 million, respectively. Instead of a loss of $2.7 million, the company suffered a net loss of $6.3 million. Additionally, Adjusted EBITDA was $0.4 million instead of $2.6 million. The business was successful in purchasing a 23,500-square-foot facility in Florida on July 5. A proposal that includes a consumption lounge is also being developed by Planet 13 for the SuperStore expansion in Vegas. The company's quick growth in Nevada led to its first harvest in September. An eagerly awaited addition to the legendary Las Vegas SuperStore experience, Planet 13 announced in December that it had been granted a consumption lounge license.
PLNHF Stock Performance
PLNHF stock closed on December 30th at $0.61, down 54.81% in the last month of trading.  Currently, the stock has a 52- week price range of $0.66-$3.505 and is down 79.39% year to date. According to analysts at CNN Business, PLNHF stock has a 12-month forecast median target of $1.11 per share. In this case, this would represent an increase of 81.97% from its last trading price of $0.61.
Top Pot Stocks For 2023 Watchlist In January
These marijuana stocks may be propelled to the end of 2022 by a number of potential catalysts that are expected in the upcoming months. You might be able to identify the best cannabis companies on the market by looking at their financial reports and press releases. Some seasoned traders are aggressively making short-term bets in the big cannabis companies to profit from the current market volatility. Before establishing a position, use technical indicators and chart patterns to help you identify the finest market chances. By doing this, you can spot opportunities for profit-taking and raise your likelihood of making profitable trades. These might be among the top cannabis stocks to follow this month because well-known marijuana companies are still prone to volatility.
---
MAPH Enterprises, LLC | (305) 414-0128 | 1501 Venera Ave, Coral Gables, FL 33146 | new@marijuanastocks.com