2 Marijuana Stocks To Watch In January
Marijuana stock investors anxiously await the start of 2023. This upcoming year holds a lot of potential for the overall cannabis industry. This ranges from state and federal legislation all the way to different business ventures between various cannabis companies. Over the last several years the cannabis industry as a whole has grown to new levels. From this big money has been made and continues to generate large amounts of revenue. What many once looked at as a taboo subject is now a multi-billion dollar industry worldwide. This upcoming year we will see the ongoing fight to pass some type of federal reform. A handful of cannabis advocates feel marijuana banking will be the first to pass.
The end goal is to eliminate cannabis prohibtion in the United States one and for all. With cannabis no longer federally illegal it will allow for many business ventures to take place that was once punishable by federal regulators. Yet investors know that when good news is released on the subject it has historically been the biggest catalyst throughout the sector. Nevertheless, there are many businesses that continue to grow and progress with new products and new dispensaries.
What this does help not only the business but shareholders when positive financials are reached. Another good market mover for marijuana stocks is when companies can report strong earnings. Any type of progression in the cannabis industry has the potential to create positive speculation which can lead to better trading. So with 2023 soon to begin investors are trying to keep this speculation going especially before the end of prohibtion. The companies below are a few marijuana stocks to watch in 2023.
Marijuana Stocks For This Weeks Watchlist
Planet 13 Holdings Inc. (OTC:PLNHF)
GrowGeneration Corp. (NASDAQ:GRWG)
Planet 13 Holdings Inc.
Planet 13 Holdings Inc. an integrated cannabis company, engages in the cultivation, production, distribution, and marketing of cannabis and cannabis-infused products for medical and retail cannabis markets in Nevada, the United States. In recent news, the company announced it has received approval for a Nevada consumption lounge from the Nevada Cannabis Compliance Board ("CCB").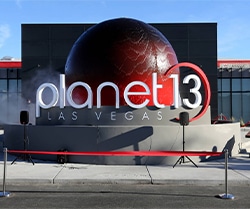 The Planet 13 Entertainment Complex will be the first-of-its-kind space where consumers can watch products being made. As well as purchase and consume all under one roof. This luxurious, tourist-friendly lounge, close to the Las Vegas Strip is expected to elevate the already incredible Planet 13 experience.
Words From The Company
"We are thrilled to be moving forward with our plan to bring a world-class cannabis consumption lounge next to the Las Vegas Strip," said Larry Scheffler, Co-CEO of Planet 13. "Planet 13 has always been about offering new and one-of-a-kind immersive experiences for customers. We look forward to once again pushing the envelope and expanding people's minds about what cannabis can be."
[Read More] Top Marijuana Stocks To Buy In 2023?
GrowGeneration Corp.
GrowGeneration Corp. through its subsidiaries owns and operates retail hydroponic and organic gardening stores in the United States. Recently the company announced the opening of its 60th store in Mount Holly, New Jersey. The Mount Holly location represents the Company's 60th store and officially expands operations into 16 states.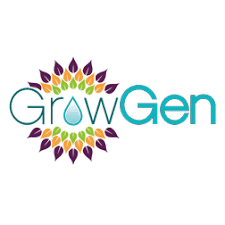 The new store is 7,700 square feet and will include vertical farming demonstrations and educational support for growers to build and maintain state-of-the-art grow operations to maximize their yields.
[Read More] Top Marijuana Stocks To Buy? 3 Under $1 To Watch Before 2023
Words From The CEO
Darren Lampert, Co-Founder and Chief Executive Officer of GrowGen said, "We are excited to open our first store in New Jersey and increase our reach and operations into a fast-growing and strategically important market.
---
MAPH Enterprises, LLC | (305) 414-0128 | 1501 Venera Ave, Coral Gables, FL 33146 | new@marijuanastocks.com