Best Cannabis Stocks As 2023 Is Near
Are you looking for the best marijuana stocks to invest in before 2023? Due to the stock market's extreme volatility, long-term investing may become more challenging as 2022 draws to a close. Short-term trading is a popular tactic among investors to make money in these challenging times.
The top cannabis penny stocks are some of the most volatile in the market. Penny stocks are any shares traded for less than $5. These cannabis penny stocks are renowned for having high daily and monthly price volatility. Cannabis investors willing to make these high-risk/high-reward trades have profited from recent double-digit percentage returns on several of these stocks.
Although there were numerous unsuccessful attempts to implement federal cannabis reform and banking legislation in 2022, these significant events may nonetheless occur in 2023. Taking advantage of the lower price points, many experienced traders are currently opening positions in some of the greatest penny marijuana stocks. As we finish 2022, let's take a closer look at 3 of the best marijuana penny stocks on your list.
[Read More] Top US Marijuana Stocks On Your Christmas List For 2023
Best Marijuana Penny Stocks To Watch Before The New Year
Agrify Corporation (NASDAQ: AGFY)
Red White & Bloom Brands Inc. (OTC: RWBYF)
Fire & Flower Holdings Corp. (OTC: FFLWF)
Agrify Corporation
Agrify Corporation, based in the United States, provides reliable equipment and software to the indoor farming industry. The company now sells integrated grow racks, LED grow lights, and vertical farming systems. Businesses may function at the highest dependability, effectiveness, and quality levels while spending the least amount of money possible thanks to Agrify's cutting-edge software and technology solutions. Consulting, engineering, and construction are the services the business offers. The company recently purchased Precision Extraction Solutions and Cascade Sciences, two well-known suppliers of equipment and services for inspecting, processing, and extracting hemp and cannabis. Lab Society, a pioneer in cannabis extraction, distillation, and solvent separation solutions with a $10 million yearly revenue, was purchased by the business in February.

From $15.8 million in the same period of 2021 to $7.0 million in the third quarter of 2022, Agrify's revenue decreased. When compared to the same period last year, revenue increased by 51.4% to $52.4 million from $34.6 million. The third quarter's gross loss was $(4.1) million, or (58.6)% of revenue, as opposed to $(380) thousand, or (2.4)%, in the same quarter the previous year. Compared to $(393) thousand, or (1.1)% of revenue, in the prior year-to-date quarter, the gross profit (loss) for the most recent quarter was $1.7 million, or 3.2% of revenue. Agrify expects its adjusted revenue for the upcoming fiscal year 2022 to be between $65 million and $70 million.
AGFY Stock Performance
AGFY stock closed on December 23rd at $0.339, up 37.86% in the past month of trading. Currently, the stock has a range of $0.246-$115 and is down 99.63% year to date. According to analysts at CNN Business, AGFY stock has a median price target of $1.68 per share. In this case, this would represent an upside of 394.10% from its last trading price of $0.339.
[Read More] Top Marijuana Penny Stocks To Watch Before 2023
Red White & Bloom Brands Inc.
Red White & Bloom Brands Inc. wants to rank among the nation's top cannabis businesses and work in a number of states. The company, which has retail sites in Michigan, Illinois, Massachusetts, Arizona, Florida, and California, primarily focuses on the legal cannabis and hemp industries. RWB has acquired the Florida division of Acreage Holdings Inc. In Florida, RWB currently has a 114,000-square-foot warehouse, eight retail outlets, and a 400-square-foot office. The business will put money into a 45,000-square-foot greenhouse on 4.7 acres of land in Florida in August 2021. The acquisition might give the business access to short-term expansion capacity while constructing its 114,000-square-foot factory in Sanderson, Florida.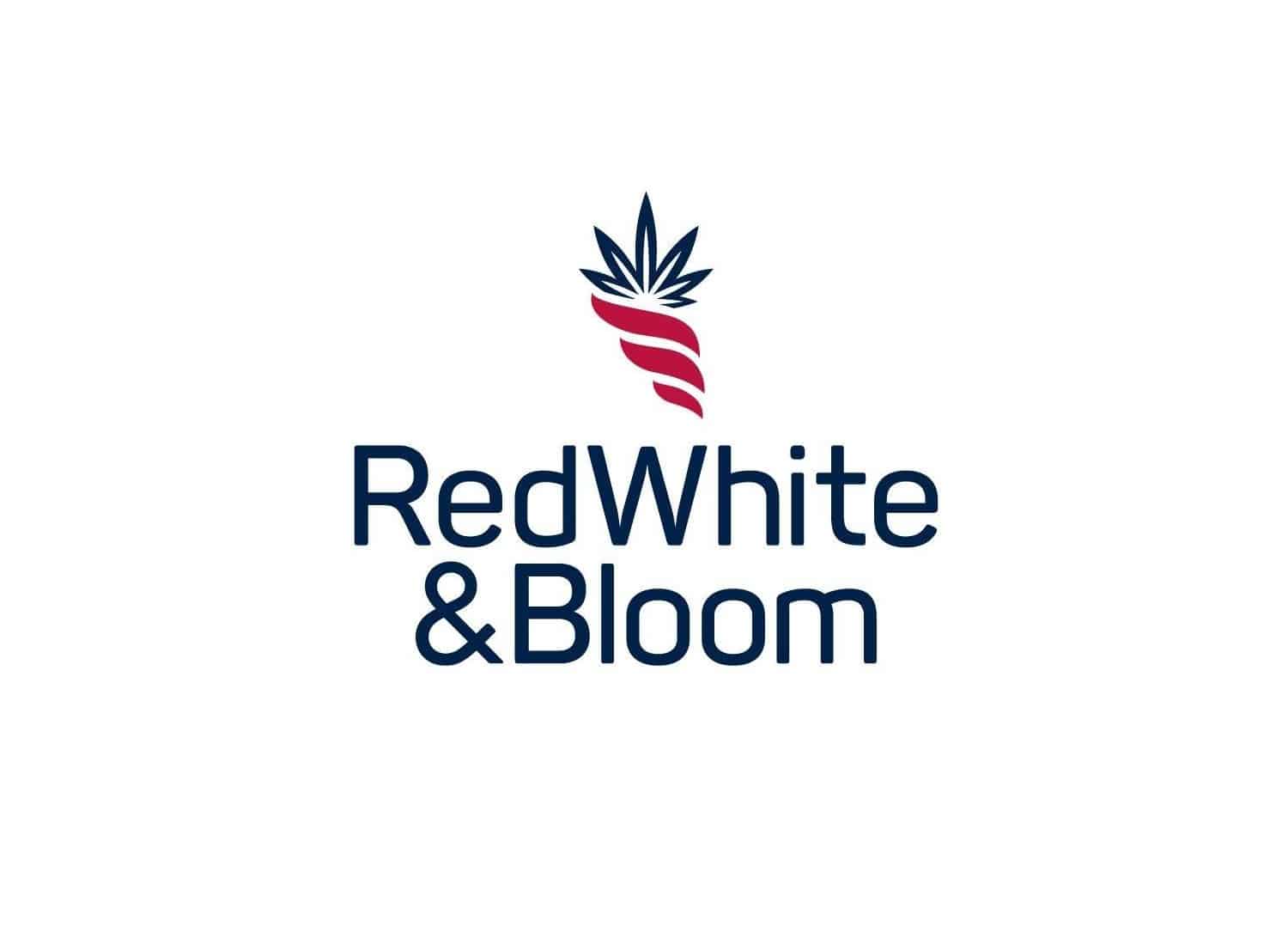 Red White & Bloom announced revenue for Q3 2022, which was $25.5 million, a 128% increase from Q3 2021. In addition, revenue for the nine months ended September 30, 2022, was $80.9 million, a 133% increase over the same nine-month period ended in 2021. Gross profit before fair value adjustments for biological assets for Q3 2022 was $9.6 million, a 65% increase over Q3 2021 and a 102% increase from 2022-Q2. At present, Platinum Vape continues to be the #1 vape brand in Michigan. The company produced an Adjusted positive EBITDA of $3.3 million for Q3 2022.
RWBYF Stock Performance
RWBYF stock closed on December 23rd     at $0.0781, up 11.57% in the past five trading days.  The stock has a 52-week price range of $0.04-$0.54 and is down 76.74% year to date.
[Read More] 3 Marijuana Stocks To Know About In 2023
Fire & Flower Holdings Corp.
Fire & Flower Holdings Corp. owns and runs roughly 85 corporate-owned adult-use cannabis businesses in Canada. Hifyre Inc., a wholly owned technical development subsidiary, is developing a comprehensive retail business strategy to diversify the company's high-margin income sources. Fire & Flower has successfully entered the US cannabis industry as a result of a great license agreement with American Acres. The licensing deal and acquisition option with American Acres will allow Fire & Flower access to the cannabis markets in California, Arizona, and Nevada. Hifyre, a Fire & Flower affiliate, also declared a strategic alliance with the well-known American analytics firm BDSA.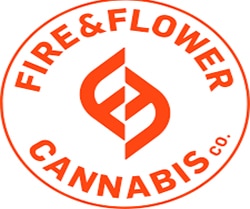 Fire & Flower announced Q3 fiscal 2022 results with consolidated revenue for the third quarter of fiscal 2022 of $43.8 million, an increase of 8% sequentially, compared to $40.7 million in Q2 2022. Average annual sales per store increase of 15% from the previous quarter and gross margin increase (from 24% to 27%) driven by our Spark Perks™ member pricing program and evolving merchandise strategy. Adjusted EBITDA for the third quarter of 2022 was negative $2.8 million, an improvement of 53.4% from the prior quarter.
FFLWF Stock Performance
FFLWF stock closed on December 23rd at $0.8236, up 2.95% in the last five days of trading. The stock has a 52-week price range of $0.743-$5,02 and is down 79.09% year to date.
Best Penny Pot Stocks To Watch For 2023
Making long-term investments may be challenging for investors, given the market status. Penny stocks with a cannabis focus are thought to have a higher risk-to-reward ratio. You should learn more about the company on your own before investing. Information on the top businesses in each industry may be found in a corporation's press releases and financial reports. You may trade more effectively using technical indicators and learning about chart patterns. Because investors are ready for greater volatility in 2023, these top cannabis stocks may be worth paying closer attention to right now.
---
MAPH Enterprises, LLC | (305) 414-0128 | 1501 Venera Ave, Coral Gables, FL 33146 | new@marijuanastocks.com