Cannabis Stocks And Taking Advantage Of The Sectors Decline
Do you have a watchlist for marijuana stocks for 2023? One way cannabis investors take advantage of the current decline in the cannabis sector is by trading cannabis penny stocks. Any stock that trades for less than $5 is referred to as a penny stock for the convenience of those who are unsure. These marijuana stocks, known for their extreme volatility in the current market, may offer short-term investors huge gains.
Over the next five years, the cannabis market is expected to double. One industry that will grow significantly in the US cannabis market. Congress is now delaying the federal cannabis reform and SAFE Banking acts, which have substantially impacted the cannabis sector. Top cannabis companies may become more volatile as federal cannabis legalization fails on Capitol Hill. Investors may profit from the market's recent momentum by taking advantage of the sector's recovery. The top 3 marijuana stocks under $1 to watch in December are listed below.
[Read More] 3 Marijuana Stocks To Know About In 2023
Top Cannabis Penny Stocks For 2023
Acreage Holdings, Inc. (OTC: ACRHF)
Goodness Growth Holdings, Inc. (OTC: GDNSF)
MariMed Inc. (OTC: MRMD)
Acreage Holdings, Inc.
Cannabis grower and retailer Acreage Holdings, Inc. operates locations around the US. If the US prohibition is repealed, Acreage's partnership with Canopy Growth Corporation (NASDAQ: CGC) could result in an acquisition. Due to their vast geographic areas, it is projected that the economies of New York and New Jersey will expand significantly during the coming years. The state with the most licensed locations, New Jersey, is where Acreage intends to conclude construction on its growth plant.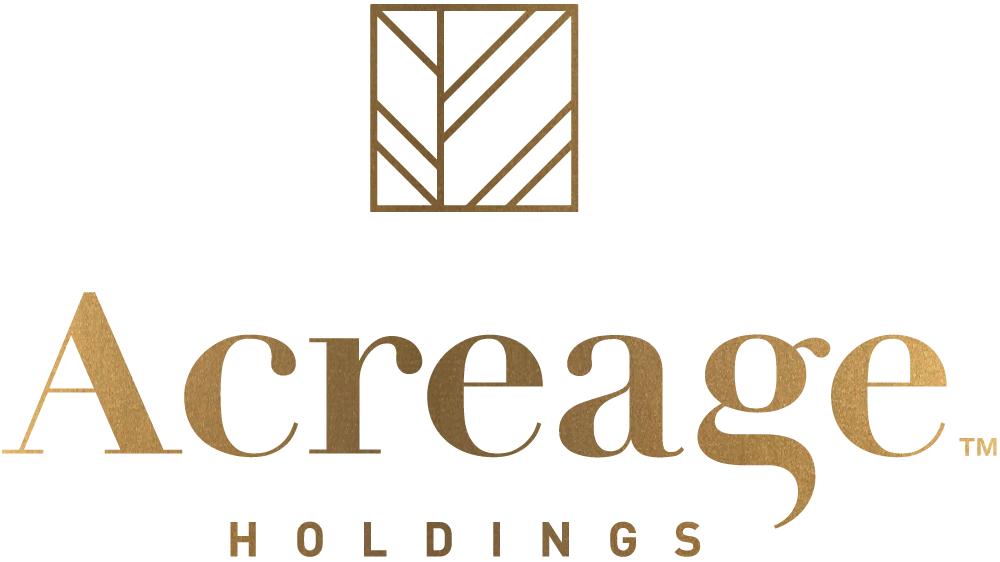 Sales for Acreage reached $61.4 million in the third quarter of 2022, a 28% increase from the same period the year before. In comparison to the second quarter of 2022, the company's gross margin this quarter was 35%. Compared to Q3 2021's $6.5 million, adjusted EBITDA* for the third quarter of 2022 was $8.8 million. With the introduction of the Company's whole flower sales under the state's stringent microbiological testing rules, Acreage became one of just a handful of producers in the state of New York with the capacity to provide the market with non-remediated whole flower.
ACRHF Stock Performance
ACRHF stock closed at $0.56 on December 22nd, down 41.11% in the past month of trading. The stock has a 52-week price range of $0.465-$2.075 and is down 66.67% year to date.
[Read More] Top Marijuana Penny Stocks Under $1 To Watch In 2023
Goodness Growth Holdings, Inc.
Goodness Growth Holdings, Inc., a cannabis and intellectual property corporation, aim to encourage engineering, research, and technology. A Goodness Growth division called Resurgent Biosciences investigates the therapeutic potential of psychedelics. The business currently runs 18 retail dispensaries across the nation. Goodness Growth has four cannabis licenses in Nevada before changing its name. Goodness will be able to grow marijuana for Nevada's medicinal and recreational markets because of these permits. According to the business, the Maryland-based Charm City Medicus Dispensary was finished on November 22. This partnership enhances goodness' position in the Maryland medicinal marijuana market.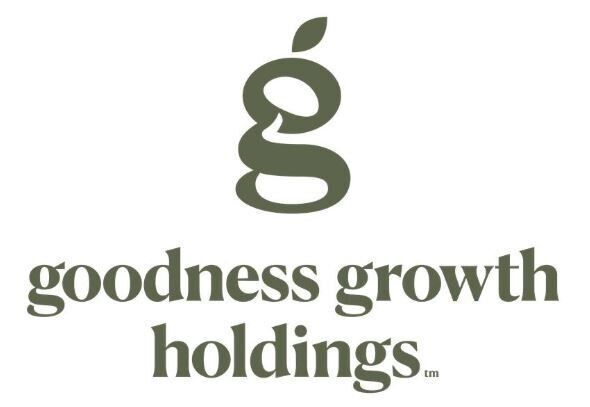 The company's sales in the third quarter climbed by 41.0 percent to $18.9 million over Q3 2021. Moreover, the gross profit climbed from $5.1 million, or 38.3 percent of the revenue, in the third quarter of last year to $9.5 million, or 50.6 percent of the revenue. In addition, the company's operating loss for the third quarter was $0.2 million, which decreased $3.9 million from the operating loss of $4.1 million in Q3 of the previous year. The third quarter of 2022 saw Goodness Growth's overall net loss increase to $8.4 million from Q3 2021 to Q3 2022.
GDNSF Stock Performance
On December 22nd, GDNSF stock closed at $0.1860, down 48.90% in the last trading month. The stock currently trades in a 52-week price range of $0.18-$2.65 and is down 89.12% year to date. GDNSF stock has a median price target of $0.52, representing a 179.38% increase from its last trading price of $0.186.
[Read More] The Best 2 Marijuana Stocks You Can Find Right Now?
MariMed Inc.
MariMed Inc. has grown into a cannabis business with a vast retail network that operates in several states. From seed to sale, the business constructs and manages state-licensed cannabis facilities. MariMed's management group has a proven track record of achievement in its managed business divisions. Betty's Eddies®, Nature's HeritageTM, Bourne Baking Co., and Kalm Fusion® are a few of the company's top-selling and award-winning products and brands. To commemorate the launch of its Buddy Baked line, MariMed produced the biggest cannabis-infused brownie in history the previous year. The business was acknowledged in May for producing the biggest cannabis brownie ever. In March, the company bought a dispensary in Beverly, giving it a second retail location in Massachusetts.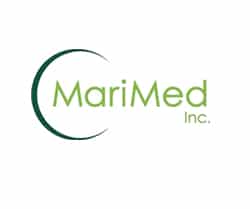 The third quarter of 2022 saw $33.9 million in revenue for MariMed. Additionally, the company raised its full-year outlook for 2022 from $132 million to $135 million. A gross margin of 48% to 49% is also anticipated for 2022. The company's Non-GAAP Adjusted EBITDA varied between $32 to $35 million. The business introduced well-known brands to the Michigan adult-use cannabis market in September. In December, the company added candy cane flavored vape pen to its InHouse brand line-up for the holiday season.
Words From The CFO
"Our financial results remain some of the best in the industry, as we have improved gross margins and delivered positive adjusted EBITDA for the eleventh consecutive quarter."

Susan Villare, Chief Financial Officer.
MRMD Stock Performance
MRMD stock closed at $0.3950 on December 22nd, down 26.78% in the last month. The stock has a 52-week price range of $0.28-$0.94 and is down 54.34% year to date. According to analysts at CNN Business, the stock has a $0.98 average price target this would represent an upside of 146.84% from its last trading price of $0.3950.
Top Penny Pot Stocks For Your List In 2023
These top cannabis stocks reached new lows in December; investors might find value in the stocks when they start to recover. To determine whether an asset is a good fit for your trading strategy and portfolio, check the most recent news releases and financial statements of the company in question. Better trading decisions can be aided by understanding technical indicators and chart patterns. These stocks might be among the finest to monitor as December ends.
---
MAPH Enterprises, LLC | (305) 414-0128 | 1501 Venera Ave, Coral Gables, FL 33146 | new@marijuanastocks.com