Investing Short-Term In Cannabis For 2023
While the market is still quite volatile, do you want to invest in the best marijuana stocks? Long-term investing becomes challenging when gains appear to be followed by more significant losses in the market. Trading short-term is one way to profit from the current market volatility. The risk-reward ratios of cannabis penny stocks are the greatest of any cannabis stock.
As federal cannabis legalization fails on Capitol Hill, the volatility of top cannabis companies may rise. The US cannabis industry, worth billions of dollars annually, has been damaged by delays in federal cannabis legislation. Investors may benefit from the market's current momentum by taking advantage of the sector's recovery. Below is a list of the top 2 marijuana stocks under $1 to keep tabs on in December.
[Read More] 3 Marijuana Stocks To Know About In 2023
2 Top Cannabis Penny Stocks For 2023 Watchlist
Agrify Corporation (NASDAQ: AGFY)
Neptune Wellness Solutions Inc. (NASDAQ: NEPT)
Agrify Corporation
Agrify Corporation, an American corporation, provides dependable equipment and software to the indoor farming sector. The business offers vertical farming systems, integrated grow racks, and LED grow lights. Agrify's cutting-edge software and technology solutions enable businesses to operate at the highest dependability, effectiveness, and quality levels while spending the minimum amount of money possible. The company's services include consulting, engineering, and construction. Precision Extraction Solutions and Cascade Sciences, two well-known providers of tools and services for examining, processing, and extracting hemp and cannabis, were recently acquired by the company. The company acquired Lab Society in February, a pioneer in cannabis extraction, distillation, and solvent separation solutions, with a $10 million yearly revenue.

Revenue for Agrify fell from $15.8 million in the same quarter of 2021 to $7.0 million in the third quarter of 2022. Revenue grew to $52.4 million from $34.6 million, a 51.4% increase compared to the previous year's time. In addition, compared to the same quarter the year before, the third quarter's gross loss was $(4.1) million, or (58.6)% of revenue, as opposed to $(380) thousand, or (2.4)%. The gross profit (loss) was $1.7 million, or 3.2% of revenue, as opposed to $(393) thousand, or (1.1)% of revenue, in the prior year-to-date quarter. For the upcoming fiscal year 2022, Agrify anticipates its adjusted revenue to range between $65 million and $70 million.
AGFY Stock Performance
AGFY stock closed on December 21st at $0.32, down 68.31%% in the past month of trading. Currently, the stock has a range of $0.246-$115 and is down 99.65% year to date. According to analysts at CNN Business, AGFY stock has a median price target of $1.68 per share. In this case, this would represent an upside of 407.88% from its last trading price of $0.32.
[Read More] The Best 2 Marijuana Stocks You Can Find Right Now?
Neptune Wellness Solutions Inc.
Neptune Wellness Solutions Inc. has now undergone a complete merger with a company that manufactures consumer goods. The company will provide a variety of CBD-infused drinks in the US, such as flavored teas and lemonades. Neptune is changing from a significant consumer goods firm to a B2B hemp and cannabis extraction business. The company currently offers consumers products, including cannabis, nutraceuticals, cosmetics, personal care goods, organic food, and drinks. In October, the organization elevated Jessica Adkins to Senior Vice President of Corporate Communications. Pre-rolls were added to Neptune's December Mood Ring product line in Ontario and Alberta.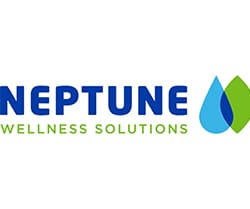 In December, Neptune reported fiscal Q2 2023 revenue totaling $12 million, down from $12.5 million for the same period last year. In addition, the gross profit in the fiscal second quarter of $1.1 million compared to a gross loss of $(1.2) million for the same period last year. The company sustained a net loss of $37.3 million for the second quarter compared to a net loss of $12.1 million in the prior comparable period in fiscal 2022. Also, important Sprout revenue totaled $8.4 million, an increase of 19% year-over-year.
NEPT Stock Performance
NEPT stock closed at $0.2581 on December 21st, down 70.33% in the last trading month. The stock has a 52-week price range of $0.23-$19.60 and is down 98.20% year to date.
[Read More] Top Marijuana Stocks For Watchlist In 2023
Short-Term Trading With Marijuana Penny Stocks In 2023
By examining their financial accounts and press announcements, you might determine which cannabis companies are the best on the market. Some seasoned traders are aggressively making short-term bets in well-known cannabis companies to profit from the present market volatility. Before establishing a position, use technical indicators and chart patterns to help locate the best market opportunities. You'll be more likely to make money in trades if you look for profit-taking opportunities. Because the marijuana industry is still quite volatile, these might be among the best cannabis penny stocks to follow this month.
---
MAPH Enterprises, LLC | (305) 414-0128 | 1501 Venera Ave, Coral Gables, FL 33146 | new@marijuanastocks.com