2 Marijuana Stocks To Watch This Year
When it comes to investing in marijuana stocks there are some steps to take beforehand. To begin you want to first learn about the cannabis sector and the different types of companies. Depending on which type of cannabis company can determine a certain level of risk and reward. When looking for marijuana stocks to buy you have pure-play companies and ancillary companies and multi-state operators. The pure-play marijuana stocks are often time MSO as well. This means the company deals directly with the cannabis plant and has the ability to set up shop in various legal states.
Hence the genre is multi-state operators. Most MSO marijuana stocks do present more risk due to dealing with cannabis only. For ancillary marijuana stocks, these are companies that deal with other areas of the cannabis industry. Ancillary companies can be ones that deal with packaging labeling or various products for the industry not just dealing with the plant directly.
As well ancillary marijuana stocks typically have less risk and volatile trading. This is because most ancillary marijuana stocks do not solely rely on cannabis as the main source for their business. Once you have learned about each marijuana stock you feel holds the best value watching how each reacts in the market is also a big help. When you can see how a company trades it can help with developing a trading strategy. After you have done your due diligence next is the execution of your trades and begin to invest in the best cannabis stocks.
Marijuana Stocks For Your 2023 Watchlist
Trulieve Cannabis Corp. (OTC:TCNNF)
Jushi Holdings Inc. (OTC:JUSHF)
Trulieve Cannabis Corp.
Trulieve Cannabis Corp. together with its subsidiaries operates as a medical cannabis company. It cultivates and produces products in-house and distributes its products to Trulieve branded stores (dispensaries) in Florida, as well as through home delivery. Back on December 22nd, the company announced the closing of $18.9 million in financing.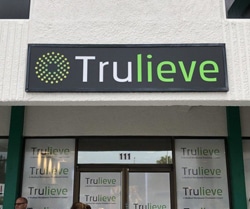 Trulieve will pay interest at a fixed rate of 7.3% for the first five years of the ten-year loan. After five years, the rate resets at five-year Treasury plus 3.5% for the remainder of the loan. The Company may prepay the loan with cash from operations with no prepayment penalties at any time. The Company intends to use the net loan proceeds for general corporate purposes.
[Read More] Marijuana Stocks To Watch To End The Holidays
Words From The Company
"We are pleased to announce our second non-dilutive financing this month," said Trulieve Chief Executive Officer, Kim Rivers. "This financing at attractive terms further bolsters our cash position as we enter 2023."
[Read More] Top Marijuana Stocks To Buy? 3 Under $1 To Watch Before 2023
Jushi Holdings Inc.
Jushi Holdings Inc. a vertically integrated cannabis company, engages in the cultivation, processing, retail, and distribution of medical and adult-use products. It focuses on building a portfolio of cannabis assets in various jurisdictions throughout the United States.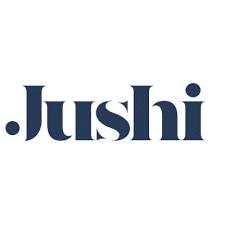 In recent news, the company announced an update of security holdings. James Cacioppo, Chief Executive Officer, Chairman, and Founder of Jushi Holdings Inc. was granted 3,000,000 options to acquire Class B subordinate voting shares. As well the company also unveiled its cannabis brand portfolio in California.
---
MAPH Enterprises, LLC | (305) 414-0128 | 1501 Venera Ave, Coral Gables, FL 33146 | new@marijuanastocks.com