While many who view the marijuana stock market usually look at the companies performing at the top of the market, there is a large amount of potential lying in the companies that are considered to be a small-mid cap. These companies have a lot to offer in terms of innovation as they don't have nearly as much of a bureaucracy to fight.
One theme that has shown up in the industry has been the introduction of companies working to produce products using the various components of the cannabis plant including THC and CBD. These companies are at the forefront of the industry as more and more consumers are buying secondary products and not just raw cannabis for consumption.
CLS Holdings USA (CLSH) has been working on the extraction and conversion of cannabinoids throughout the U.S. cannabis market. Currently, they are considered to be on the smaller side at around $54 million in their market cap. This however is quite substantial given how long they have been in the market and how much potential they have in the future.
According to one report "the firm extracts various cannabinoids from the marijuana plant and converts into concentrates, such as oils, waxes, edibles and shatters." People tend to use their products with electronic cigarettes which has quickly become the method of choice for many who consume cannabis.
One of the many reasons that vaporizing cannabis has become so popular is the reproducibility of its effects. Often times, when using cannabis it can be difficult to determine an accurate dosage given the difference between strains and every other variable that exists in cannabis. With vaporizing, more accurate doses can be produced and therefore, those who use cannabis for medicinal purposes have a much easier time utilizing the substances.
In relation to CLS Holdings, the company recently announced that they will be reaching coverage from Cannaccord Genuity. The firm quickly issued a buy rating for the company, which is a shared sentiment amongst many investors in the industry. All in all, CLS Holdings remains an interesting company to watch as we continue to traverse the coming months of the marijuana market.
Tilray (NASDAQ:TLRY) is considered to be one of the largest companies in the industry and for good reason. Mostly, they are a producer of large quantity, high quality cannabis which has amassed them their large market capitalization. Currently, they have a $7 billion market cap which puts them as one of the top three companies in the industry. One of the things that has made investors a little hesitant is their volatility but this is very characteristic of the market as a whole.
Recently, Tilray decided to acquire a very large distribution company, Manitoba Harvest, which is a hemp-based food company. The hopes are that this will help them to reach a broader audience as the market matures. Only time will tell how long Tilray can remain at the top while so many companies are working to build their status in the industry. For now, however, they remain at the top of many investor's watch lists.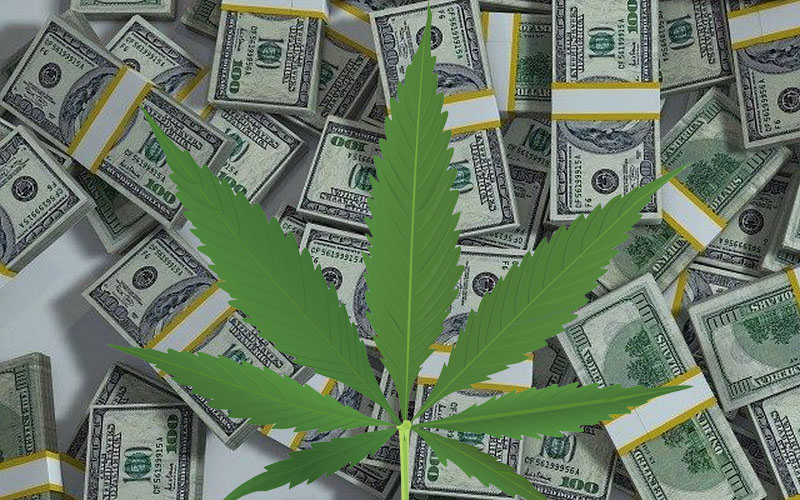 Pursuant to an agreement between an affiliate of MAPH Enterprises, LLC (owners of MarijuanaStocks.com), Midam Ventures LLC and CLS Holdings USA Inc. (CLSH), Midam has been paid $100,000 from CLS Holdings USA Inc. (CLSH) for a period from November 30, 2018 to December 30, 2018. We have been compensated an additional $100,000 (CASH )
from CLS Holdings USA extending the contract another 30 days ending January 31, 2019. We have been compensated an additional $100,000 (CASH ) from CLS Holdings USA extending the contract another 30 days ending February 28, 2019. We may buy or sell additional shares of (CLSH) in the open market at any time, including before, during or after the Website and Information, to provide public dissemination of favorable Information about CLS Holdings USA Inc. (CLSH).
---
MAPH Enterprises, LLC | (305) 414-0128 | 1501 Venera Ave, Coral Gables, FL 33146 | new@marijuanastocks.com