Most of the time when people invest in the marijuana industry, they happen to look at the top of the market. These companies often have been the pure-play growers of the marijuana plant itself but can also be businesses that invest in the marijuana industry. Despite this, there is a large amount of potential lying within the less traditional companies that can often be overlooked. These companies have the potential to see bullish returns without having a large amount of exposure to the broad cannabis market.
Leafbuyer Technologies Inc. (LBUY) is one of the preeminent online resources for those in the marijuana industry. The company operates an online platform for everything from finding the nearest dispensary to learning about the cannabis plant itself. The site has also helped to connect patients with all of the resources they need over the course of the past few years that they have been around.
Recently, Leafbuyer Technologies stated that they have signed up with more than 50 dispensaries in the state of Oklahoma. These licensed medical dispensaries are seeing a large amount of opportunity as the Oklahoma market is just getting started.
Kurt Rossner, CEO of Leafbuyer stated that "our success within the Oklahoma market is a direct result of aggressive marketing and sales initiatives. We plan to replicate the strategies we used in Oklahoma within other emerging markets, boosting revenue and expanding our national footprint."
Back in June of last year, Oklahoma voters decided to legalize the use of medicinal cannabis. Since the end of last month, more than 50,000 patients have signed up to be able to use the program to buy medical marijuana. Mark Breen, COO of Leafbuyer followed up by stating that "competition is intense between dispensaries in Oklahoma. With over 1,000 already-issued licenses, it is important dispensaries utilize consumer acquisition platforms, like the ones Leafbuyer offers. We can help them expand their marketing channels to attract and retain loyal consumers."
Leafbuyer states that they are a multi-platform cannabis technology company that has been working tirelessly to reach millions of consumers each month. The hopes are that they can continue to offer exclusive deals to patients and those who choose to use their site. All in all, Leafbuyer remains an interesting company to watch in the near future.
Insys Therapeutics (NASDAQ:INSY) is a company that also occupies a different side of the sector other than just producing cannabis for sale in the industry. The company has been working to get their various pharmaceuticals approved by the government, which could help patients with a myriad of different illnesses.
The drugs, which are used to treat everything from nausea resulting from chemotherapy to other symptoms, have been hailed as being some of the most cutting edge treatments of their kind. The company recently saw their stock shoot up by around 84% in the past month or so, which could be just a fluke but it also could be due to a large amount of research they are conducting. All in all, investors should continue to keep a close eye on Insys Therapeutics as we move throughout the coming months in the marijuana industry.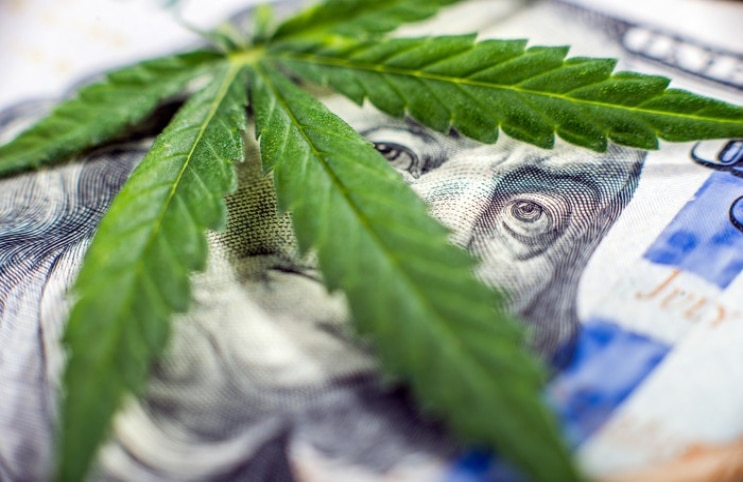 Pursuant to an agreement between Midam Ventures LLC and Leafbuyer Technologies Inc., Midam is being paid $50,000 for a period of 30 days beginning November 1, 2018, and ending November 30, 2018. Midam has been paid an additional $50,000 and 40,000 common restricted shares of Leafbuyer Technologies, Inc. extending the contract another 30 days ending December 31, 2018. Midam has been compensated an additional $50,000 and has extended its period of coverage to January 31, 2019.Midam has been compensated an additional $50,000 by Leafbuyer Technologies and has extended its period of coverage to March 1, 2019. We own 77,000 shares of Leafbuyer Technologies. We may buy or sell additional shares of (LBUY) in the open market at any time, including before, during or after the Website and Information, to provide public dissemination of favorable Information about Leafbuyer Technologies Inc.
---
MAPH Enterprises, LLC | (305) 414-0128 | 1501 Venera Ave, Coral Gables, FL 33146 | new@marijuanastocks.com