Can These Two Ancillary Pot Stocks to Watch Show Momentum in August?
When searching for a marijuana stock to watch, there are several options. As pot stock investors, we need to first determine what risk we want to have in our portfolio. On one hand, there are high risk, high volatility marijuana stocks. These can be a solid choice for a pot stock to watch, but they also have the potential of dropping at any moment. On the other hand, more conservative investors may want to choose longer-term cannabis stocks to watch. These pot stocks can be more stable than most, but they also do not have as much fast growth potential as high volatility pot stocks.
[Read More]
And while there is a middle ground between these options, most marijuana stocks fall into one of those categories. On the more stable end of the cannabis industry, we have ancillary pot stocks. These could be money transport services, gardening suppliers, and more. With that, ancillary pot stocks usually are less volatile than the pure-play pot stocks. This comes down to the exposure that they have to the overall cannabis industry. All things considered, here are two ancillary pot stocks to watch for August.
The Most Popular Ancillary Pot Stock in the Industry
Innovative Industrial Properties Inc. (NYSE:IIPR) is widely regarded as being one of the most popular ancillary pot stocks in the cannabis industry. Not only is IIPR stock showing a lot of momentum right now, but the company also has a solid long term plan. For those who don't know, IIPR stock has grown because of its underlying business as a REIT. The company operates by purchasing real estate and then leasing it out to those who wish to grow or process cannabis. With the rise in cannabis demand stemming from COVID, more and more companies have begun to grow marijuana.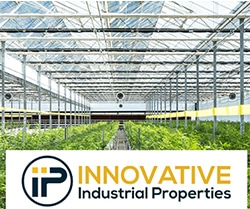 This year, IIPR has grown by a staggering 12 properties in the U.S. While this may not seem like much, it is quite a lot for a cannabis-focused REIT. IIPR stock also managed to raise a decent amount of capital recently to the tune of around $260 million. This was done through a stock offering that should help to fund future endeavors for IIPR stock. For these reasons, it remains one of the most popular ancillary marijuana stocks to watch.
Another Leading Ancillary Marijuana Stock
GrowGeneration Inc. (NASDAQ:GRWG) is not often talked about as a marijuana stock. But, GrowGeneration has grown substantially alongside the cannabis industry. The company has worked to provide a large number of hydroponic grow materials to supply those who wish to grow plants. As you may know, hydroponic is one of the best methods of growing marijuana year-round. For this reason, GRWG stock has been able to see growth with the demand increase mentioned above.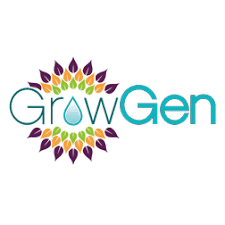 In its most recent first quarter, GRWG stock posted a revenue amount of around $33 million. This represented a record for the company, and there are no signs of slowing down anytime soon. Similar to IIPR, GRWG stock raised roughly $42 million in a stock offering that occurred around a month ago. With this, the company should be able to invest in more retail stores to sell its product. With that in mind, GrowGeneration remains one of the premier ancillary marijuana stocks to watch.
---
MAPH Enterprises, LLC | (305) 414-0128 | 1501 Venera Ave, Coral Gables, FL 33146 | new@marijuanastocks.com