Best Cannabis Stocks For Penny Stock Investors
Do you intend to invest in marijuana stocks in 2023? The US cannabis market is projected to expand over the coming years as more states legalize cannabis use for both medical and recreational uses. As of February 2023, cannabis use for recreational reasons was authorized in 19 states and 38 states, respectively. This pattern is expected to persist as more states explore their legalization laws.
One method some cannabis investors are benefiting from the present market instability is by trading cannabis penny stocks. Any stock that is traded for less than $5 is referred to as a penny stock for clarity. Despite the industry's well-known high level of market volatility, short-term investors may still anticipate achieving substantial gains.
Due to a significant price drop in 2022, the cannabis industry will experience challenges in 2023. Notwithstanding the uncertainties surrounding federal legalization, a remarkable quantity of supply has been brought forth by state authorization. Despite historically high levels, recent economic concerns have caused consumption in some areas to decline. Investors can profit from the market's momentum by utilizing the sector's rebound. Below is a list of the top two marijuana stocks under $1 to watch in April.
[Read More] Best Canadian Marijuana Stocks To Buy? 2 For April 2023
Top Marijuana Penny Stocks Under $1 For April
StateHouse Holdings Inc. (OTC: STHZF)
Lowell Farms Inc. (OTC: LOWLF)
Goodness Growth Holdings, Inc. (OTC: GDNSF)
StateHouse Holdings Inc.
StateHouse Holdings was one of the first six US companies to receive a cannabis license. The group, originally known as Harborside, now has 13 facilities spread across Oregon and California as a result of the addition of two more locations. In 2021, StateHouse began growing its footprint in California, and it is expected that this trend will continue in the future. StateHouse's Salinas growing facility has grown, enabling year-round production and a more than doubling in crop capacity.

StateHouse reports that third-quarter net revenues totaled $30.8 million, a 77% increase from the second quarter's $17.5 million total. The main drivers of the rise in total net sales were the acquisitions of LPF JV Corporation and UL Holdings Inc. ("Urbn Leaf") ("Loudpack"), together with the opening of the Harborside branded retail dispensary in San Francisco's Haight Ashbury neighborhood and the Urbn Leaf branded retail dispensary in Grossmont in April 2022. Gross profit increased by 31% to $11.1 million from $8.4 million in the third quarter of 2021 before biological assets were taken into consideration. In the third quarter of 2022, retail sales made up 53.4% of all sales, an increase of $7.3 million over the corresponding period in 2021.
StateHouse reports that the West Hollywood Urbn Leaf dispensary opened for business on January 9. StateHouse anticipates its Adjusted EBITDA to be materially positive in 2023 as a result of the significant cost reductions and enhanced efficiency it has already achieved, as well as its financial predictions. The business revealed in March that its Dime Bag brand recently introduced a new line of Liquid Diamond Infused Pre-Rolls in wallet-friendly packs of three for a reasonable experience on the go. All 14 of the company's dispensaries and the California wholesale market carry the new liquid diamond pre-rolls.
STHZF Stock Performance
STHZF stock closed at $0.045 on April 4th and has a 52-week price range of $0.040-$0.68. In this case, CNN Business analysts gave STHZF stock a median price target of $0.19 per share. This would represent an upside of 316.35% from its last trading price of $0.045.
[Read More] Top Marijuana Stocks Under $1 For April
Lowell Farms Inc.
Lowell Farms Inc., a well-known cannabis company in California, is rapidly expanding its market share. The development of excellent cannabis brands, artisan craft cannabis growing, and cutting-edge manufacturing techniques are among the organization's primary goals. The business and Ascend Wellness Holdings have a license arrangement. In order to provide the Lowell Smokes brand to dispensaries in Massachusetts and Illinois, the two businesses will work together. In November, Ascend and Lowell made an official decision to export Lowell Smokes to Michigan. According to the company, Illinois will also get access to the renowned Lowell Smokes pre-roll bundles.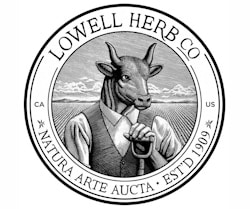 In March, Lowell Farms released its audited financial and operational results for the fourth quarter and fiscal year 2022. Revenue for the company's fourth quarter of fiscal 2022 was $9.3 million, down 38% from the same period a year earlier but up 7% sequentially from the previous quarter. Also, throughout the quarter, sales of self-grown bulk wholesale products climbed by 23% in volume and by 7% in realized price per pound, increasing by 42% sequentially to $2.8 million.
In the fourth quarter of 2022, total sales from out-of-state licensing totaled $0.3 million, totaling $1.6 million for the entire year. Operational loss for the quarter was $6.4 million, an improved 22% year-over-year improvement. Operational loss in 2022 increased favorably by 20% from 2021 to $17.1 million. Comparatively to the third quarter's net loss of $4.8 million and the fourth quarter of 2021, the fourth quarter's net loss of $11.1 million (including a $3.2 million impairment on capitalized equipment and leases) was higher. Compared to a net loss of $24.7 million in 2021, the year's net loss was $24.6 million.
LOWF Stock Performance
The shares of LOWLF closed at $0.032 on April 4th, down 28.89% in the last month of trading. The stock is now trading in a 52-week price range of $0.029-$0.39 and is down 66.32% year to date.
[Read More] Will Cannabis Stocks Rally In April? 3 To Watch This Month
Goodness Growth Holdings, Inc.
Goodness Growth Holdings, Inc. is a physician-led cannabis company in the United States. The company grows cannabis in ecologically friendly greenhouses, produces pharmaceutical-grade cannabis extracts, and sells its products through a network of Green Goods and other Goodness Growth-branded retail dispensaries and third-party dispensaries. It ran 18 dispensaries as of March 11, 2022, including 2 in Maryland, 8 in Minnesota, 4 in New Mexico, and 4 in New York. It also provided wholesale cannabis products through other Arizona, Maryland, Minnesota, and New York businesses. In June 2021, the business changed from Vireo Health International Inc. to Goodness Growth Holdings, Inc. The corporate headquarters of Goodness Growth Holdings, Inc. are in Minneapolis, Minnesota.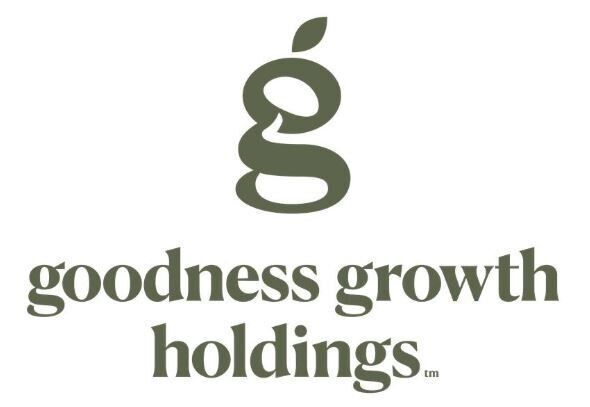 The company reported its Q4 2022 results in March. Revenue for the quarter was $74.6 million, up 37.1% year over year and 57.8% when discontinued operations are excluded. Moreover, Q4 revenue of $19.0 million climbed 55.8%, excluding ceased operations, and by 39.4% year over year. In October 2022, Verano Holdings Corp. purportedly terminated its agreement with Goodness, in which Verano had pledged to buy all the company's equity upon fulfilling specified requirements. Both companies are suing for damages in response to the agreement's termination.
Words From The CEO
 "Our fourth quarter results reflected revenue growth in each of our markets, as well as continued improvements in margin performance which was amplified by removal of the negative performance drag we experienced last year in our former Arizona cultivation facility. In building on the improved financial performance, I see numerous opportunities for us to drive meaningfully better operational efficiencies and quality. This room for improvement, coupled with what we anticipate will be meaningful state-regulatory catalysts provides us a strong growth trajectory. My mandates from the Board include augmenting our operational capabilities to better capitalize on our market opportunities and managing our balance sheet and liquidity to support our long-term success."

Interim Chief Executive Officer Josh Rosen
GDNSF Stock Performance
On April 4th, GDNSF stock closed at $0.1056, up 38.17% in the last trading month. The stock is currently trading in a 52-week price range of $0.10-$2.03 and is down 34% year to date. GDNSF stock has a median price target of $0.10, representing a 5.30% decrease from its last trading price of $0.1056.
Best Penny Pot Stocks To Watch For Volatility
You can determine the top cannabis companies' financials and press releases. A number of seasoned investors are actively trading short-term holdings in the top cannabis stocks to profit from the present economic downturn. Use technical indicators and chart patterns to identify the best entry points and take-profit areas before establishing a position. You can increase your ability to close profitable transactions by actively looking for favorable opportunities. The most well-known American marijuana companies are notoriously volatile, making them some of the best penny stocks to follow in 2023.
---
MAPH Enterprises, LLC | (305) 414-0128 | 1501 Venera Ave, Coral Gables, FL 33146 | new@marijuanastocks.com