Best Cannabis Stocks To Watch This Month
Do you plan to invest in 2023's top marijuana stocks? Gains in cannabis stocks from January and February have been offset by declines in prices in March. The US cannabis market is anticipated to grow over the next years as more states allow the use of cannabis for both medical and recreational uses. Cannabis usage for recreational purposes was legal in 19 states and 38 states as of February 2023, respectively. As other states examine their legalization policies, it is anticipated that this pattern will continue.
One way cannabis investors profit from the present market volatility is by trading cannabis penny stocks. Penny stocks are any shares of stock that are traded for less than $5. For short-term investors, these marijuana stocks, known for their severe market volatility, might produce substantial returns. The cannabis market is anticipated to more than double during the following five years. Let's look at the top 2 marijuana stocks under $1 for April right now.
[Read More] How To Invest In Marijuana Stocks 2023
Top Cannabis Stocks 1st Week Of April
Ayr Wellness Inc. (OTC: AYRWF)
Ascend Wellness Holdings, Inc. (OTC: AAWH)
Ayr Wellness Inc.
The Florida-based Ayr Wellness Inc. is a well-known cannabis company. Florida is home to 55 of the company's 80 marijuana-related dispensaries. In order to grow into Illinois, the business purchased Herbal Remedies Dispensaries, LLC. Marijuana use among adults could make it quite popular at Ayr's Massachusetts-based retailers. The company has opened its sixth operational, affiliated dispensary in Pennsylvania. After gaining regulatory approval from Arizona, Ayr planned to begin its 86,000-square-foot processing and growing plant in December. The company made a major investment in the beverage industry in 2022 when it bought Levia Cannabis Infused Seltzer.
AYR Latest Finacial Results
According to data released by AYR, revenue for the fourth quarter of 2022 was $124.6 million, up 11.5% from the fourth quarter of 2021 ($111.8 million). This quarter's earnings were up 48%, according to the report. The fourth quarter of 2018 saw the introduction of two new dispensaries in Florida, and the first quarter of 2023 saw the opening of two more, bringing the total number of dispensaries run by Ayr in the state to 55. In addition, Ayr opened three retail sites in New Jersey that are currently operating as AYR dispensaries and started adult-use sales there in addition to the company's ongoing medical sales at its retail dispensary in Somerville, Massachusetts.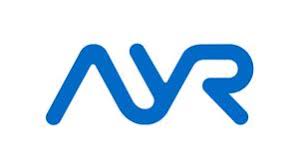 Highlights for 2022 include a rise of 14 dispensaries, increasing the total to 80 in the eight-state service zone served by Ayr. The company also engaged in management services contracts with Tahoe Hydroponics, LLC, and NV Green, Inc., and completed purchases of Herbal Remedies Dispensaries, LLC, and Cultivauna, LLC, the owner of cannabis-infused beverages sold under the Levia brand.
Ayr also finished building greenhouses in Ohio, North Jersey, and Massachusetts. The firm anticipates that its financial performance will be consistent with market trends and that Q1 2023 revenues and adjusted EBITDA will be comparable to Q4 2022 levels. Ayr anticipates a rise in operating cash flow, revenue, and adjusted EBITDA after that. The company announced opening of four new retail sites in Florida on March 23.
AYRWF Stock Performance
AYRWF stock closed on April 3rd at $0.6452, down 37.96% in the last trading month. Currently, the stock has a 52-week price range of $0.6360-$13.20 and is down 46.23% year to date. According to analysts at Tip Ranks, AYRWF stock has a 12-month average price target of $6.18 per share. In this case, this would represent an upside of 857.25% from the last price of $0.6452.
[Read More] Best Cannabis Stocks To Buy Long Term? 3 REITs To Watch In April
Ascend Wellness Holdings, Inc.
AWH facilities can be found in Massachusetts, New Jersey, Ohio, Illinois, Michigan, and Michigan. One of AWH's key business initiatives is owning and running facilities that develop strains that garner acclaim and have a carefully considered product line. The company regularly creates and promotes its items under the name Ozone. Various cannabis-related goods, including candies, concentrates, pre-rolls, flowers, and vape pens, are offered for sale in the store. AWH runs 17 retail locations and offers goods to authorized marijuana businesses. The purchase price of MedMen NY Inc. will climb, as has been agreed upon by Ascend Wellness and MedMen Enterprises Inc.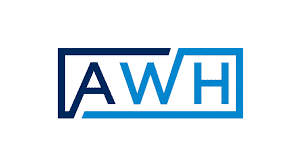 Ascend Latest Finacial Results
Ascend reported net sales growth of 0.8% over the prior quarter to $112.1 million in its Q4 and full-year 2022 results. The fourth quarter of 2022 had a 1.8% increase in total retail revenue over the previous quarter, reaching $84.3 million. Significantly, retail sales rose 30% from Q4 2021 to Q4 2022. Gross wholesale revenue for the quarter fell by 2.4% from the prior quarter to $50.2 million. After intercompany sales, net wholesale revenue was $27.8 million, a 2.3% quarterly decline. The business's net loss dropped by $1.8 million, or throughout the quarter, from the third quarter of 2022 to the fourth quarter.
An increase in retail sales, particularly in New Jersey, and an increase in third-party wholesale sales in New Jersey and Massachusetts were the main contributors to the full-year 2022 net revenue, which excludes intercompany sales of wholesale products and increased 22.1% year over year to $405.9 million. The gross profit for the entire 2022 fiscal year decreased from $136.0 million, or 40.9% of revenue, in the prior year to $134.6 million, or 33.1% of revenues. Compared to $153.4 million, or 46.2% of revenue, in 2021, the adjusted gross profit for the entire year of 2022 was $185.1 million, or 45.6% of revenue. Compared to a net loss of $122.7 million in 2021, the net loss for 2022 was $80.9 million. In March, the company expanded its presence in Grand Rapids, Michigan.
AAWH Stock Performance
AAWH stock closed on April 3rd  at $0.92, down 22.03% in the past month of trading.  Currently, the stock has a price range of $0.92-$4.04, down 20% year to date. According to analysts at CNN Business, AAWH stock has a 12-month median price forecast of $3.93 per share. In this case, it would represent an increase of 326.63% from its last trading price of $0.92.
[Read More] 3 Top US Marijuana Stocks To Watch In April 2023
Top Pot Stocks For 2023
If you look at their financials and press releases, you can easily identify the top cannabis companies on the market. In an effort to profit from the current market instability, many knowledgeable investors frequently trade short-term holdings in the leading cannabis companies. Prior to establishing a position, use technical indicators and chart patterns to determine the ideal entry points and take-profit zones. You may improve your ability to complete deals by actively seeking out win-win situations. Due to the substantial volatility of the most well-known US marijuana stocks, these may be some of the top penny stocks to watch in 2023.
---
MAPH Enterprises, LLC | (305) 414-0128 | 1501 Venera Ave, Coral Gables, FL 33146 | new@marijuanastocks.com