Top Marijuana Stocks To Follow In The Stock Market
Marijuana stock investors are torn between finding a way to sell and buy. Let's break this down so the reason for the selling is for several reasons other than making a profit. The first is fear of what will not happen for instance the passing of federal reform. As well as the lack of upward trading and sometimes of consistency. Regardless of over half the US being legal states some feel without federal reform there is only so much that can happen.
This is also one of the main contributors to the high level of volatile trading. It's the doubt and uncertainty of what will take place. Also, some marijuana stock investors have been holding positions that they have seen drop past the entry levels they bought them at. So at any chance to sell, they will do so and find a new place to invest in they chose. Now some do see the potential of investing in cannabis and believe the future will be more successful for the industry. With how much progress that has happened in the United States alone has intrigued many.
This has also led to more people searching for the best marijuana stocks to buy. People want to take advantage of how low the sector is trading before things change, Now a common factor for all cannabis investors is wanting to see the passing of federal reform. If cannabis was either federally legal or even rescheduled it would be one last major obstacle. Which some say is the toughest to get over but in due time this should happen. Below are some marijuana stocks to watch for better trading for the rest of 2023.
Top Marijuana Stocks To Watch 2023
Innovative Industrial Properties, Inc. (NYSE:IIPR)
NewLake Capital Partners, Inc. (OTC:NLCP)
Power REIT (NYSE:PW)
Innovative Industrial Properties, Inc.
Innovative Industrial Properties, Inc. is a self-advised Maryland corporation focused on the acquisition, ownership, and management of specialized properties leased to experienced, state-licensed operators for their regulated cannabis facilities. Back on September 15th, the company declared its 3rd quarter 2023 dividends. The company's board of directors has declared a third-quarter 2023 dividend of $1.80 per share of common stock.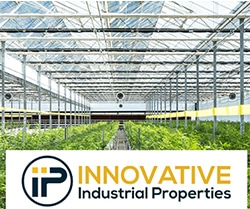 The common stock dividends declared for the last twelve months of $7.20 per common share represent an increase of $0.40, or 6%, over dividends declared for the prior twelve months. Additionally, IIP announced today that its board of directors has declared a regular quarterly dividend of $0.5625 per share of IIP's 9.00% Series A Cumulative Redeemable Preferred Stock. The dividends are payable on October 13, 2023, to stockholders of record at the close of business on September 29, 2023.
[Read More] These Canadian Marijuana Stocks Are Top Companies To Watch
NewLake Capital Partners, Inc.
NewLake Capital Partners, Inc. is an internally managed real estate investment trust that provides real estate capital to state-licensed cannabis operators through sale-leaseback transactions and third-party purchases and funding for build-to-suit projects.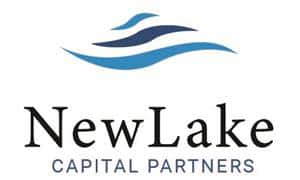 The company announced it will be attending the Benzinga Cannabis Capital Conference to be held September 27-28, 2023 in Chicago. Anthony Coniglio, President and Chief Executive Officer, and Lisa Meyer, Chief Financial Officer, and Treasurer, will attend. As well as Secretary, and Jarrett Annenberg, Senior Vice President and Head of Investments.
[Read More] Best Cannabis & Marijuana Stocks For Q3 2023
Power REIT
Power REIT with a focus on the Triple Bottom Line and a commitment to Profit, Planet, and People is a specialized real estate investment trust (REIT) that owns sustainable real estate related to infrastructure assets including properties for Controlled Environment Agriculture, Renewable Energy, and Transportation.

It has been a long while since the company announced recent news. At the end of January, the company announced its 2022 dividend income tax treatment. The Federal income tax classification of the distribution per share on the Company's 7.75% Series A Preferred Stock concerning the calendar year ended December 31, 2022.
---
MAPH Enterprises, LLC | (305) 414-0128 | 1501 Venera Ave, Coral Gables, FL 33146 | new@marijuanastocks.com