Marijuana Stocks And U.S. Growth Potential
Marijuana stocks in the U.S. are mostly trading at year-to-date highs in November. Even though the sector could experience some pullback in December many cannabis stocks are looking bullish in November. With this in mind, cannabis investors are looking for the best marijuana stock to watch for 2021. In reality pot stocks like Harvest Health & Recreation Inc. (HRVSF Stock Report) is growing revenue at a rapid pace. The company currently has 37 retail locations across 7 states. As the U.S. begins to grow into the biggest cannabis industry in the world companies that have spent years establishing their presence are starting to wreak the benefits.
[Read More]
In the event the U.S. federal government passes laws that change marijuana legalization, the U.S. can go from 35 states to 50 states with legal cannabis rather quickly. Generally, this will be a huge catalyst for the U.S. marijuana industry and create growth for leading cannabis companies. In the event this occurs next year on the federal level, multi-state operators like Curaleaf Holdings Inc. (CURLF Stock Report) will have the ability to expand into untapped markets. In reality, many people believe this could happen in 2021, so this brings up the question of which marijuana stock to buy for 2021?
Cannabis Stocks And 2020 Market Performance
At the present time leading cannabis stocks are performing well in the market. In essence, this is due to the election rally and cannabis companies posting better than expected earnings in November. As a result, many pot stocks to watch are close to or at year-to-date highs and could climb further. With this in mind, it may be time to find value in the cannabis industry that has not flourished yet. Although the top U.S. marijuana stocks to buy are a good place to invest, there could be growth in other markets.
For the purpose of looking for new potential investments in the cannabis industry let's research some recently established cannabis plays in 2020. As of now, these events are new but with time to develop could be gems for your portfolio. It's a good idea to keep an eye out for growth potential in places other investors have not discovered yet. With this intention let's take a deeper look into new cannabis investment possibilities in 2020.
Marijuana Stocks To Watch For 2021 #1: Subversive Real Estate Acquisition REIT LP
Subversive Real Estate Acquisition REIT LP (SBVRF Stock Report) is currently positioned to become the second publicly traded cannabis REIT in the industry. Although it's up against one of the best-performing marijuana stocks in Innovative Industrial Properties Inc. (IIPR Stock Report) there could be room for two REITs. In detail is the first SPAC vehicle to convert into a public equity REIT in the U.S. Currently, holding an initial portfolio with $182.8 million of high-quality U.S. industrial and retail assets, the REIT is trading on the OTCQX market. Similar to its competitor this REIT also provides a 6.5% annualized distribution yield payable monthly. In addition, the portfolio it has assembled provides initial cash flow that supports the dividend for shareholders.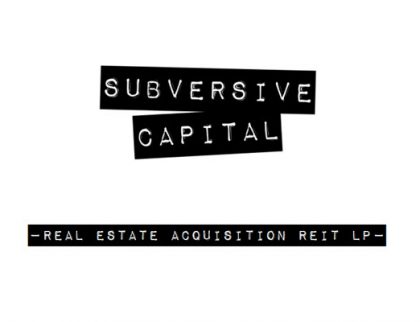 SBVRF stock is trading around the $10 range to end the trading day of November 13th. In addition, the stock has low volume so far in its initial month of trading. SBVRF stock is one for your watchlist to see how things develop for the new REIT going into 2021. While its much larger competitor continues to impress investors, this could be a REIT on a similar path in the future.
Marijuana Stocks To Watch For 2021 #2: Clever Leaves
Clever Leaves is a company that focuses on federally legal cannabis markets with the environment to support low-cost cultivation and processing. In detail, the company is a multinational cannabis company with a focus on large-scale ecologically sustainable cannabis cultivation. In fact, the company has operations in Latin America, and Europe and is focused on becoming an efficient high-quality cannabis cultivator. As it stands the company is one of the largest cultivators globally and has an EU GMP certification. In general, these are difficult for cannabis companies to obtain and only a handful of companies have the certification. Currently, Clever Leaves has offices in the U.S., Canada, Columbia, Germany, and Portugal. But the company is best known for its operations in Latin America specifically, Colombia.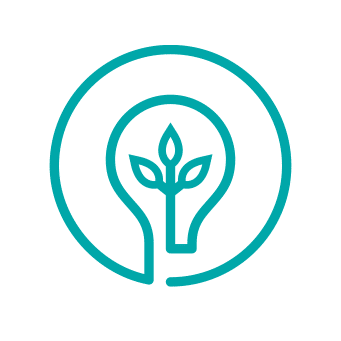 [Read More]
In addition, Clever Leaves is in the process of a SPAC transition and expects to be a NASDAQ listed company by the end of 2020. In this case, Clever Leaves will be the only cannabis company on an American stock exchange with Latin American operations. The company anticipates becoming a publicly trading company under the ticker symbol "CLVR" with an initial value of $205 million. Additionally, Clever Leaves is targeting $13 million in 2020 and expects to grow rapidly in 2021. For this reason, CLVR could be a stock to put on your cannabis stock watchlist for 2021.
---
MAPH Enterprises, LLC | (305) 414-0128 | 1501 Venera Ave, Coral Gables, FL 33146 | new@marijuanastocks.com