Marijuana Stocks And The US Cannabis Industry In 2023
Do you have any marijuana stocks in mind for 2023? One way cannabis investors benefit from the current downturn in the cannabis sector is by trading cannabis penny stocks. Any stock traded for less than $5 is referred to as a penny stock for clarity. These marijuana businesses, which are well recognized for their strong market volatility, can offer big profits to short-term investors.
In the following five years, the cannabis market is expected to more than double. One industry that will experience significant growth is the US cannabis market. Congress is now delaying the federal cannabis reform and SAFE Banking measures, which has negatively impacted the cannabis sector. Top cannabis companies may see increased volatility as federal cannabis legalization fails on Capitol Hill. Investors may profit from the market's current downtrend by taking advantage of the sector's recovery. The best two marijuana stocks under $2 to watch in January are listed below.
[Read More] 3 Marijuana Stocks To Buy This Thursday?
Top Cannabis Penny Stocks 2023
TerrAscend Corp. (OTC: TRSSF)
Ascend Wellness Holdings, Inc. (OTC: AAWH)
TerrAscend Corp.
TerrAscend cultivates and distributes marijuana in the United States and Canada for therapeutic and recreational purposes. The corporation, which includes operations in Pennsylvania, New Jersey, and California, is a significant cannabis grower in the US. Production and sales of artisan cannabis items, as well as hemp and cannabis-infused goods, are the company's main objectives. Under the Kind Tree brand, TerrAscend has produced a range of goods in Maryland. The Maryland facility now uses 15 different flower varieties to produce the Kind Tree brand, and it will soon expand its product line to include vapes and half-gram pre-rolls.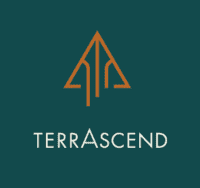 TerrAscend announced in November that third-quarter net revenue increased 36.4% over the same period last year and 3.4% sequentially to $67 million. Furthermore, the gross profit margin fell to 36.3% from 35.5% in Q2 2022 and 43.7% in Q3 2021. To reach $11.3 million, adjusted EBITDA1 improved by 96% sequentially and 22.8% yearly. The company recorded a GAAP Net Loss of $311 million, as opposed to Q2 2022's net gain of $14.2 million. In order to launch the Cookies brand solely in Pennsylvania, the company negotiated a deal in Q3. Additionally, TerrAscend established "Cookies Corners" at each of the three Apothecarium locations in New Jersey.
TRSSF Stock Performance
TRSSF stock closed at $1.21 on January 4th down 43.16% in the past month of trading. Currently, the stock has a 52-week price range of $1.00-$6.10 and is down 79.52% in the last year. According to analysts at Tip Ranks, TRSSF stock has a 12-month average price target of $2.21 per share. In this case, this would represent an upside of 82.51% from its last trading price of $1.21.
[Read More] Marijuana Stocks To Watch In the Stock Market 2023
Ascend Wellness Holdings, Inc.
AWH facilities can be found in Massachusetts, New Jersey, Ohio, Illinois, Michigan, and Michigan. Owning and running facilities that create strains that win awards and have a thoroughly considered product range are among AWH's primary commercial activities. The company consistently creates and markets its items under the Ozone trademark. The company sells marijuana-related goods, including candies, concentrates, pre-rolls, flowers, and vape pens. AWH runs 17 retail locations and offers goods to authorized marijuana businesses. Ascend Wellness and MedMen Enterprises Inc. signed a contract to increase the purchase price of MedMen NY Inc. on May 11.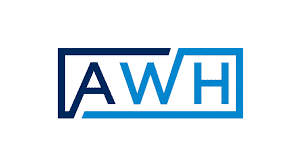 AWH reported gross revenues of $134.3 million for the third quarter of 2022, up 14.1% from the second and 27.8% from the first. Net revenue, which excludes intercompany sales of wholesale items, increased 14.1% quarterly and 17.9% annually to reach $111.2 million. Additionally, retail sales rose by 9.6% throughout the quarter to $82.8 million. The company lost $16.9 million this quarter instead of $21.2 million in Q2 2022.
AAWH Stock Performance
AAWH stock closed on January 4th at $1.28, down 39.95% in the past month of trading.  At the present time, the stock has a price range of $0.98-$6.15, down 79.29% in the past year. According to analysts at Tip Ranks, AAWH stock has a 12-month median price forecast of $6.63 per share. In this case, it would represent an increase of 417.58% from its last trading price of $1.28.
[Read More] Best Cannabis Stocks To Watch In 2023? 3 Penny Stocks For January List
Investing In Cannabis For 2023
These marijuana stocks at the beginning of 2023 could be volatile due to several likely events in the next months. Examining their financials and press releases may make it easier to identify the best cannabis companies on the market. In an effort to benefit from the present market volatility, many seasoned traders are actively making short-term trades in the leading cannabis stocks. Before initiating a position, use technical indicators and chart patterns to ascertain suitable parameters. Your capacity to carry out successful transactions can improve by actively seeking favorable possibilities. Due to the volatility of the top US marijuana stocks, these might be some of the best stocks to watch this month.
---
MAPH Enterprises, LLC | (305) 414-0128 | 1501 Venera Ave, Coral Gables, FL 33146 | new@marijuanastocks.com