Top Marijuana Stocks For January 2023
Do you intend to invest in the best marijuana stocks in 2023? Top marijuana penny stocks had some decreases due to current market volatility. You could expand your portfolio by making short- and long-term investments based on current market prices. Day and swing traders often generate the biggest returns in a market like this. In addition to their significant long-term investments in the cannabis industry, some long-term investors opt to adopt short-term trading strategies. As a result, they profit from daily fluctuations in the stock price.
Many cannabis investors are actively trading marijuana stocks utilizing short-term trading strategies to benefit from the current volatility. Many of the largest cannabis companies' current market valuations are comparable to those of penny stocks. Penny stocks are any shares with a price of less than $5. They are well known for their high volatility and capacity for significant daily price fluctuations. We'll look more closely at 2 of the top marijuana stocks on your list this week because January 2023 is expected to have increased market volatility.
[Read More] The Best Marijuana Stocks To Start 2023
Best Marijuana Stocks To Watch January 2023
Glass House Brands Inc. (OTC: GLASF)
Planet 13 Holdings Inc. (OTC: PLNHF)
TPCO Holding Corp. (OTC: GRAMF)
Glass House Brands Inc.
Glass House Brands Inc., a vertically integrated cannabis and hemp company, operates in one of the country's fastest-growing markets. The business focuses on the California market, developing cutting-edge, green brands to meet customers' needs in diverse industries. Forbidden Flowers, Glass House Farms, and Mama Sue Wellness are a few of the company's well-known products. In September 2021, the company will invest in a 5.5 million square foot greenhouse in Southern California. The new company's chief financial officer is Mark Vendetti. In December, PLUS, a well-known California edibles business, was bought for $25.6 million.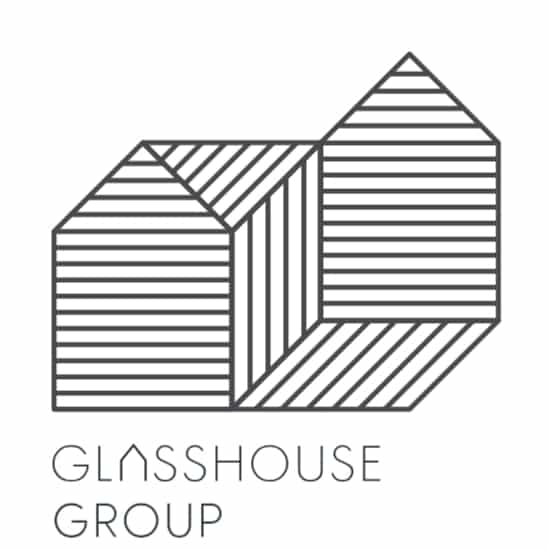 For the third quarter of 2022, Glass House published financial information, citing record quarterly revenues of $28.3M, an increase of 72% over Q2 2022. The company also recorded a record-low quarterly cost per pound of $134, a 15% sequential drop. The corporation reported a gross margin of 31%, more than double that of the previous year and up from 2% in Q2 2022. Significantly, Glass House revised its $30–$32 million revenue prediction for Q4. The Adjusted EBITDA for Q3 2021 was $(5.4) million, while for Q2 2022, it was $(9.8) million. It was currently $(2.7) million.
Glass House produced nearly as much in July as it did in Q2 on the company's Southern California farm, which harvested its first crop in May. In September, Glass House acquired the Morro Bay Natural Healing Center dispensary. After the Morro Bay dispensary agreement is approved, Glass House will have seven retail dispensaries by the end of the third quarter.
GLASF Stock Performance
GLASF stock ended at $2.01 on January 3rd, down 49.75% in the last month's trading. Currently, the stock has been trading in a 52-week range of $1.78-$6.54. At the present time, analysts from Tip Ranks are offering an average price target for GLASF Stock of $5.50 per share. In this case, this would represent a 173.63% change from its last trading price of $2.01.
[Read More] Best Marijuana Penny Stocks Under $1 For 2023
Planet 13 Holdings Inc.
Planet 13's 112,000-square-foot Superstore dispensary is well-known on the Las Vegas Strip. In 2021, Planet 13 will open a sizable site in Orange County, making it the biggest marijuana dispensary in the entire state. Two of the largest superstore dispensaries in the universe are located on Planet 13. The Medezin facility offers a retail dispensary and a condensed version of the company's main website. Vertical integration enabled the company to acquire California's Next Green Wave in March.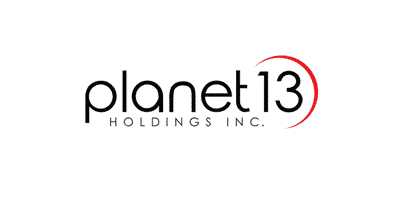 In the third quarter of 2022, Planet 13's revenue decreased by 22.2%, from $33.0 million to $25.6 million. Additionally, from $10.6 million to $10.7 million, the gross profit declined by 41.2% and 53.8%, respectively. The company saw a net loss of $6.3 million instead of $2.7 million. Additionally, as opposed to $2.6 million, adjusted EBITDA was $0.4 million. On July 5, the company successfully acquired a 23,500-square-foot facility in Florida. Planet 13 is also working on a concept for the SuperStore expansion in Vegas that includes a consumption lounge. The business's first harvest occurred in September due to Nevada's rapid growth. Planet 13 announced in December that it had been given a license to operate a consumption lounge, a much-anticipated addition to the storied Las Vegas SuperStore experience.
PLNHF Stock Performance
PLNHF stock closed on January 3rd at $0.63, down 55.63% in the last trading month.  Currently, the stock has a 52- week price range of $0.603-$3.505 and is down 79.68% in the last 12 months. According to analysts at CNN Business PLNHF stock has a 12-month forecast median target of $1.10 per share. In this case, this would represent an increase of 74.60% from its last trading price of $0.63.
[Read More] Top Ancillary Cannabis Stocks For 2023
TPCO Holding Corp.
TPCO Holding Corp. is one of the biggest cannabis businesses in California. The TPCO brand is made up of artist and entrepreneur Shawn Jay-Z Carter, hemp farmer Left Coast Ventures, and direct-to-consumer marketplace Caliva. Carter holds the positions of Chief Visionary Officer and Chief Brand Strategist for the business. Generally speaking, the company grows, transports, distributes, and extracts marijuana throughout California. The firm distributes cannabis products worth 250 stock holding units under 17 owned and authorized brands. Following the incorporation of Coastal Holdings Company, LLC, on October, 11 retail stores and delivery locations were opened.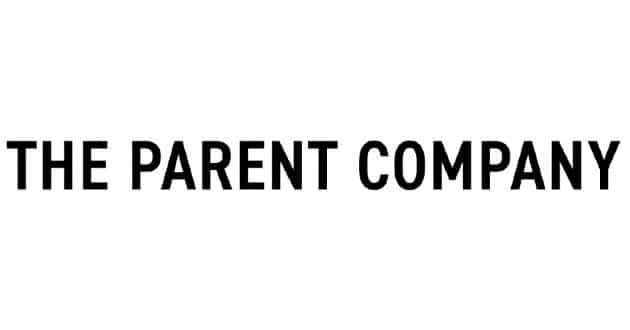 The company reported net revenues from ongoing operations of $19.6 million in the third quarter of 2022. In the third quarter of 2022, continued activities also produced a gross profit of $6.6 million, or 34% of net sales. The Parent Company's reported adjusted Q3 2022 net loss of $31.3 million was reduced by a non-cash tax recovery of $24.5 million, losses from discontinued operations of $13.4 million, and non-cash impairments of goodwill and intangible assets of $127.8 million. For the third quarter of 2022, the company reported an Adjusted EBITDA loss from continuing operations of $15.9 million. The effects of changes in the fair value of financial instruments, impairment charges, and other non-cash items are deducted from adjusted EBITDA.
GLASF Stock Performance
GRAMF stock closed at $0.15 on December 3rd, down 41.18% in the last month of trading. Currently, the stock has a 52-week price range of $0.13-$1.67 and is down 89.13% in the last year of trading. At the present time, analysts from Tip Ranks is offering an average price target for GRAMF Stock of $0.35 per share. In this case, this would represent a 133.33% change from its last trading price of $0.15.
Investing In Cannabis Stocks For 2023
In 2022, these marijuana stocks had a significant decline. Looking at their financial records and news releases may help you find the top cannabis companies on the market. In an effort to benefit from the present market volatility, some seasoned traders are actively placing short-term wagers on the major cannabis companies. Use technical indicators and chart patterns to assist you in finding the best market opportunities before opening a position. This increases your likelihood of making good trades and helps you identify opportunities for profit-taking. Due to the volatility that still exists among well-known marijuana companies, these might be among the best cannabis stocks to follow this month.
---
MAPH Enterprises, LLC | (305) 414-0128 | 1501 Venera Ave, Coral Gables, FL 33146 | new@marijuanastocks.com