The Cannabis Stocks To Watch In January
Do you want to find top marijuana stocks and new methods to invest in the cannabis industry? Many leading cannabis companies have been on a downward spiral for the past two years, reaching new lows around the end of 2022. This is primarily due to the Senate's several failed attempts to implement federal cannabis reform. Although this is unfortunate for long-term cannabis investors who expected cannabis reform to occur swiftly, it creates a significant opportunity for new investors.
Day traders and swing traders frequently make the greatest profits when trading in a market like this. In addition to their large long-term investments in the cannabis industry, some long-term investors engage in short-term trading strategies. Therefore, they stand to benefit from daily fluctuations in stock prices. Investors may be able to capitalize on the present market trend by profiting from the sector's downturn. Below is a list of the three marijuana penny stocks to watch in 2023.
[Read More] Are Marijuana Stocks A Buy In January? 3 To Watch Now
Cannabis Penny Stocks On Your Watchlist In January
Lowell Farms Inc. (OTC: LOWLF)
StateHouse Holdings Inc. (OTC: STHZF)
Cansortium Inc. (OTC: CNTMF)
Lowell Farms Inc.
Lowell Farms Inc., a well-known cannabis company headquartered in California, is rapidly expanding its market share. The development of great cannabis brand licenses, artisan craft cannabis growing, and cutting-edge manufacturing techniques are the organization's primary goals. The business and Ascend Wellness Holdings have a license arrangement. In order to provide the Lowell Smokes brand to dispensaries in Massachusetts and Illinois, the two businesses will work together. In November, Ascend and Lowell officially decided to ship Lowell Smokes to Michigan. The renowned Lowell Smokes pre-roll bundles will also be available in Illinois, the business claims.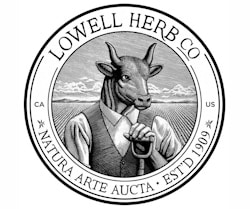 Lowell Farms reported $8.7 million in revenue for the third quarter of 2022, a decrease of 31% from the third quarter of 2021 and 34% sequentially. Revenues from the Lowell brand climbed from 66% of CPG revenues in the prior quarter to 82% of CPG revenues this quarter. The company had an operating loss of $5.2 million in the third quarter, down from $7.0 million and $3.0 million sequentially in the second quarter. In addition to a net loss of $4.8 million for the third quarter, a gain of $2 million related to an acquired ERC credit was also recorded.
LOWLF Stock Performance
The shares of LOWLF closed at $0.095 on December 30th, down 51.28% in the last month of trading. The stock is now trading in a 52-week price range of $0.0672-$0.525 and is down 70.16% year to date.
[Read More] Marijuana Stocks To Watch To End The Year
StateHouse Holdings Inc.
StateHouse Holdings was one of the first six American businesses to be granted a cannabis license. The business, originally known as Harborside, added two more shops, increasing its overall number of businesses in California and Oregon to 13. StateHouse started expanding its presence in California in 2021, and it is anticipated that this pattern will hold in the future. The Salinas growing facility for StateHouse has expanded, enabling year-round production and a crop capacity that has more than doubled. The company successfully bought Urbn Leaf on March 1st, and Loudpack was also acquired in March.

According to StateHouse, overall net revenues for the third quarter of 2022 were $30.8 million, up 77% from $17.5 million. The acquisitions of UL Holdings Inc. ("Urbn Leaf") and LPF JV Corporation were principally responsible for the increase in total net revenue ("Loudpack"). Along with the inauguration of the Urbn Leaf branded retail dispensary in Grossmont in April 2022 and the Harborside branded retail dispensary in San Francisco's Haight Ashbury area. Before accounting for biological assets, gross profit was $11.1 million, up 31% from the gross profit of $8.4 million in the third quarter of 2021. Retail revenues were $16.5 million, representing 53.4% of total sales in Q3 2022, an increase of $7.3 million compared to Q3 2021.
Due to the enormous cost savings and synergies that StateHouse has already achieved and its financial projections, management believes that StateHouse will earn a significantly positive Adjusted EBITDA in 2023.
STHZF Stock Performance
STHZF stock closed at $0.0762 on December 30th  and has a 52-week price range of $0.058-$0.68. In this case, Tip Ranks analysts have given STHZF stock a median price target of $0.28 per share. This would represent an upside of 262.95% from its last trading price of $0.0762.
[Read More] 3 Marijuana Stocks To Watch In 2023
Cansortium Inc.
The Florida-based cannabis business Cansortium Inc. focuses on producing high-quality marijuana. Currently, the business has offices in Texas, Michigan, and Pennsylvania. This year, Cansortium is expanding into Florida and Pennsylvania with a $90 million loan and equity arrangement. According to the company, a dispensary is currently open in Fruitland Park, Florida. With 27 locations, Cansortium is one of Florida's largest dispensary networks. Fluent offers a selection of high-end consumables, full-spectrum extracts, cartridges, and lotions under the Fluent brand.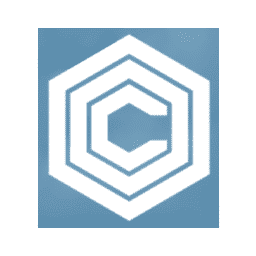 Cansortium released its financial results for the third quarter of 2022, reporting a 42% year-over-year increase in revenue to $22.1 million. Additionally, with $5.4 million in cash from operations, Q3 Adjusted EBITDA hit a new high of $11.7 million, up 15% QoQ and more than 2x YoY. Florida saw a 39% increase in revenue, from $13.1 million to $18.2 million. The business also intends to launch one new Florida location by the end of 2022 and three more in the first half of 2023.
CNTMF Stock Performance
On December 30th, CNTMF stock finished at $0.1118, down 39.80% in the past month of trading. The stock is now trading in a 52-week price range of $0.1040-$0.69 and is down 83.32 percent year to date.
Pot Stocks For 2023 Watchlist
The value of these marijuana stocks in 2023 could increase due to several anticipated developments in the coming months. Examining their financials and press releases may make it easier to identify the best cannabis companies on the market. Many seasoned investors are actively trading short-term positions in the leading cannabis businesses to benefit from the current market volatility. Before opening a position, use technical indicators and chart patterns to determine the ideal entry points and take-profit zones. You can improve your capacity for completing successful trades by proactively seeking out good possibilities. Due to the significant volatility of the most prominent US marijuana stocks, these could be some of the top penny pot stocks to watch for 2023.
---
MAPH Enterprises, LLC | (305) 414-0128 | 1501 Venera Ave, Coral Gables, FL 33146 | new@marijuanastocks.com