2 Marijuana Stocks To Watch As They Continue To Move Up In The Market
Now that the new year has started many of the top marijuana stocks are off to a good start. Marijuana stocks like Trulieve Cannabis Corp. (TCNNF stock report), and Planet 13 holdings (PLNHF Stock Report) which so far in 2021 are starting on a high note. Most of this continued momentum in the market stems from the runoff elections. When the Democrats won the runoff elections marijuana stocks began to rally. Now that the Senate is controlled by the Democrats the cannabis industry is in high spirits for better cannabis legislation. This comes from when the House passed the MORE Act back in 2020 and now it's off to the Senate.
[Read More]
With this many investors have a renewed interest in investing in the best marijuana stocks they can find. However, you always want to do your research on which are the best marijuana stocks to buy. It's always best to see through the hype and use the research you have done to make the best choice for your portfolio. Many investors feel once cannabis is decriminalized on a federal level we may see another marijuana stock rally. Back in 2020 cannabis stocks were hit with heavy volatility earlier in the year. Yet shortly after march, many pot stocks started to recover. Currently, for the new year, the cannabis industry is continuing to grow which has resonated well for marijuana stocks.
Cannabis Stock Watchlist
Cronos Group Inc. (CRON Stock Report)
Canopy Growth Corporation (CGC Stock Report)
Marijuana Stocks To Watch This Week: Cronos Group Inc. (CRON)
Over the few months marijuana stock to watch Cronos Group Inc. has been able to find more momentum in the market. September and October were not the most profitable time for CRON stock. However, during the month of November CRON was able to push up in the market. During this time CRON was able to start another upward trend. On the first trading day of November 2020 CRON stock was at a share price of $6.01. before shooting up to $7.51 a share on November 6th. This made for a total increase of 24% for the CRON stock during that time and for that entire month CRON rose 24% in the market.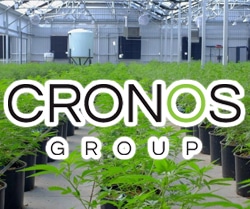 Since then the company has done well to keep its upward climb going. For the month of December, CRON stock was hit by some market volatility but it wasn't enough to keep it down for long. CRON stock traded down most of December falling %16 for the whole month. Now that we have started the new year CRON stock has been performing well moving up in the market.
From the start of January CRON stock had a share price of $7.61 before rallying up to a current share price of $9.06. This made for a 16% gain so far for the month of January. So far Cronos Group Inc. is catching a great deal of market momentum due to all the positive sentiment surrounding the cannabis industry. So far Cronos Group is starting 2021 on a high note and as things progress the company will be looking to remain a marijuana stock to watch.
Marijuana Stocks To Watch This Week: Canopy Growth Corporation (CGC)
Canopy Growth Corporation is one of many top marijuana stocks that have been able to capture some good market momentum so far in 2021. However back in 2020 is when a majority of this positive sentiment began to take place. From March 17th to its current market price CGC stock has climbed over 200% in the market. Now along the way there some downtrends that CGC stock was able to bounce from. During the initial start of October, CGC stock hit a low of $14.05 before shooting up 42% and hitting a share price of $20.03 on the 22nd.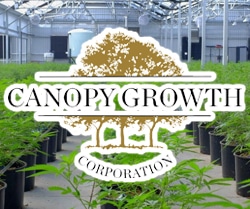 Yet in November the company like many other top pot stocks in the market had to deal with speculation and volatility. During this time CGC stock was up 37% for the whole month and since then it has continued to push up in the market. So far in 2021 CGC stock is up 15% which is not a bad way to start the new year. This push has shown investors that Canopy is still a top contender in the cannabis industry. Currently, the company is working out ways to progress its business and like many other top cannabis companies. As well as making sure they are ready in the event the Senate passes the MORE Act.
Final Thoughts On These 2 Marijuana Stocks To Watch This Month
The entire cannabis industry is dependent on proper cannabis legislation. Due to the fact, cannabis is still federally illegal it makes it tough to grow or move in a certain way that can help other legal countries or states. Currently, the projections for the global cannabis industry is set at 200 billion over the next decade. Not to mention over the next 10 years as well the U.S. cannabis industry alone is set to make between $30-$100 billion alone. This progress in the industry is big for cannabis companies like Cronos Group Inc. and Canopy Growth Corp.
---
MAPH Enterprises, LLC | (305) 414-0128 | 1501 Venera Ave, Coral Gables, FL 33146 | new@marijuanastocks.com