Are These Marijuana Stocks In Your Investment Portfolio
With the promise of federal cannabis reform marijuana stocks have been a hot topic in the industry. For those who have invested in cannabis stocks, you know that a Biden/Harris Administration can potentially add more value to the cannabis industry. During this Presidential election, Sen. Harris stated she and her administration would work to federally decriminalize cannabis.
The morning after Harris made these claims, many cannabis stocks shot up in value quite dramatically. This value increase included pot stocks like Canopy Growth Corp. (NASDAQ:CGC), Curaleaf Holdings Inc. (OTC:CURLF), and Cresco Labs Inc. (OTC:CRLBF). While the outcome of the presidential election has led to a victory for Biden and Harris, the future of the cannabis industry seems to be in good hands.
Over the last 6 months, other cannabis stocks have been able to see more upward momentum. Much of this is due to the promise of federal cannabis legislation which has also caused an upward push with ancillary pot stocks and pharmaceutical pot stocks. This is because they have a bigger connection with the greater cannabis industry. In addition, these companies have a major amount of things in works that have yet to been seen.
However, cannabis companies working to reach their full potential have been greatly hindered by the lack of proper legislation for the cannabis industry. Now that we have a new president whose administration is in favor of cannabis to a degree the cannabis industry could become a lot more valuable in the following years. All things considered, 2021 is shaping up to be a year of growth for the cannabis industry as a whole. Below are 2 marijuana stocks to watch as things progress with the cannabis industry in the near and distant future.
Cannabis Stocks To Watch Right Now
Innovative Industrial Properties, Inc. (NYSE:IIPR)
OrganiGram Holdings Inc. (NASDAQ:OGI)
Innovative Industrial Properties, Inc.
Innovative Industrial Properties, Inc. is one of the few cannabis companies that is involved in marijuana real estate. The company operates as a real estate investment trust or REIT which purchases properties and facilities. Once the company has acquired its real estate it's then leased to experienced, state-licensed cannabis operators. In recent news, the company has released its fourth-quarter and full-year 2020 results. Some of the companies highlights include closing on over $620 million in new acquisitions and additional investments at existing properties.
In addition to 20 new property acquisitions, expanding IIP's footprint to 66 properties totaling 5.4 million rentable square feet in 17 states at year-end. In Q4 the company was able to generate total revenues of approximately $37.1 million in the quarter, representing a 110% increase from the prior year's quarter. Although down from previous highs IIPR since early 2020 has been moving up in the market despite moments of volatility.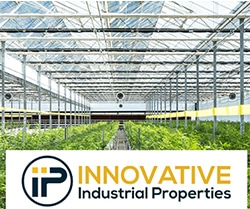 Over the last year, IIPR stock is up over 77 percent in trading. At the start of the new year, IIPR stock had a decent push before dipping at the end of January. Overall for January IIPR reached gains of 5 percent which has added to its upward push in the market. So far in February IIPR stock saw big gains early in the month before dipping down. The hope for investors is that IIPR stock can recover to maintain and sustain its upward push in the market.
[Read More]
OrganiGram Holdings Inc.
OrganiGram Holdings Inc. is a licensed cannabis producer and cannabis-derived products in Canada. The company is centered on producing high-quality, indoor-grown cannabis. As well the company is working on building international business partnerships to extend the Company's global footprint. When it comes to how OGI stock has been trading over last year this has been a great deal of price fluctuation due to how volatile cannabis stocks can be.
Looking at the first half of October OGI stock reached gains of 13 percent. In the back half of October OGI stock was a bit stale in trading. Moving into November OGI stock had a nice uptick in the first week of trading before dipping back down. OGI has been one of the more volatile cannabis plays that seem to hold more short-term value than long-term. When December came around much of the upward trading that OGI stock had was followed by imidate dips.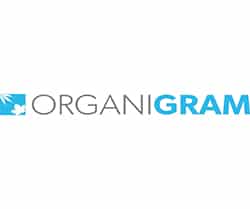 This pattern of trading made for an overall 3 percent increase for the month. At the start of the new year, OGI stock like many other marijuana stocks had a solid uptick in trading. December 31st to January 11th OGI built up more market momentum that reached gains of 33 percent. For the first month of the new year, OGI stock shot up by 25 percent which was a solid way to start trading in 2021.
Final Thoughts On OGI Stock
Once February came OGI stock started to pick up more momentum before once again dropping down in share price. February 1st to the 10th OGI stock saw a significant increase in trading that produced gains of over 220 percent. Even though OGI stock is down from its previous trading for February the company is up 68 percent. As time progress some investors are viewing the company as a potential marijuana stock to buy for short-term investing.
---
MAPH Enterprises, LLC | (305) 414-0128 | 1501 Venera Ave, Coral Gables, FL 33146 | new@marijuanastocks.com